That chill in the air make you want to retreat back to your bed? Don't because some of the best events of the year are happening now! And the best part is you are free to enjoy a few out in the crisp, cool air bundled up with loved ones or sipping hot cocoa while enjoying holiday magic in the warmth of a cushioned theatre chair. Both will have you feeling pretty happy about this change of season and ready to take on winter. Ready? Read on below!
Palmer Square's Eco Friendly Outdoor Skating Rink
Hulfish Street behind the Nassau Inn Hotel, Princeton
https://www.visitprinceton.org/event/skating-on-the-square/16007/
Opening Date: Saturday, November 30th
One of our favorite winter activities is ice skating, which is why we're very excited about the grand opening of Palmer Square's ice skating rink this month! What makes it eco friendly? The "ice" is a high-quality synthetic material called Glice, which is a unique non-refrigerated skating surface that performs like ice but requires none of complex compressors, piping, water, refrigerant and power of a conventional ice rink.  Read more here. The added addition of the rink being outside so we can fully embrace the beauty of this season makes it that much more special.
Open Skate Days/Times:
Thursday – Friday, 4pm – 7pm
Saturday – Sunday, 12pm – 3pm & 4pm – 7pm
$10 per person (includes skate rental!)
See website for specific holiday hours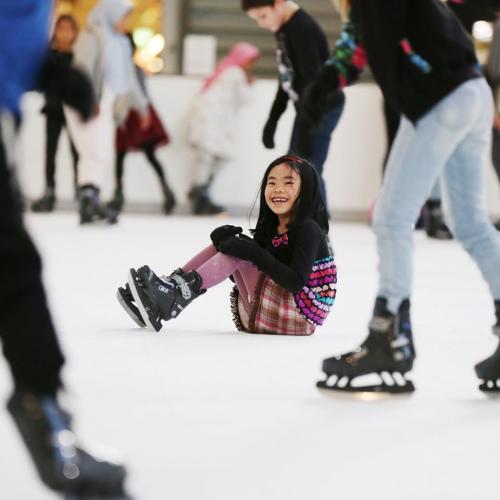 Wreath Decorating Class
McCarter Theater
11 Hulfish Street, Princeton
https://www.visitprinceton.org/event/wreath-decorating-workshop/15920/
When: Saturday, December 7th at 10:30am & 1:00pm
Registration is Required - 609.258.2787
Tap into your creative side to add a personal note to your holiday decor. Wreath decorating is  a great activity to get into the spirit with friends and family, and at this event you're also allowed to donate your wreath to Deck McCarter's Halls at no charge! All wreaths are 16" and costs $50 to take home, which is a true bargain for a large, freshly decorated wreath! Free to attend. All you need to do is sign up!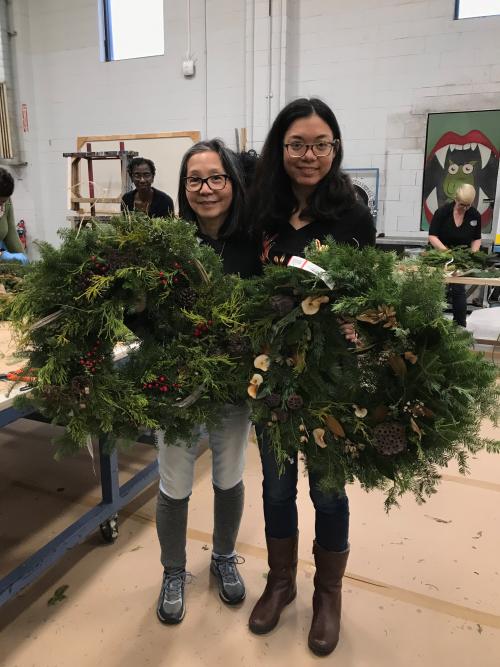 Winter Hike at Baldpate Mountain
28 Fiddlers Creek Road
Titusville, NJ 08560
Some of the best hiking can be done in the winter. Why? The trails are less crowded and the wilderness often displays its most pristine beauty. If you dress properly, it can be a great way to fit in exercise and grab some fresh air. We enjoy the view at Baldpate, but you can find other great hiking spots here.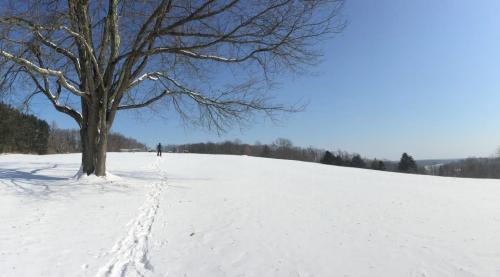 Princeton University Ice Hockey Games
200 Elm Drive, Princeton
Prefer to watch others skate instead? Catch a hockey game and enjoy rooting for the tigers at the Princeton University Hobey Baker Rink. Full schedule of games can be found here.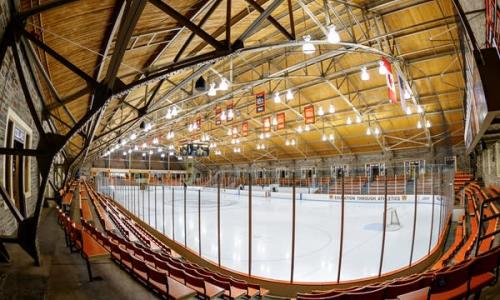 Hopewell Valley Vineyards
46 Yard Road, Pennington
https://www.visitprinceton.org/blog/post/hopewell-valley-vineyards/
Think the vineyard is just for warm weather? Think again. You can stay quite warm with a glass of merlot or two (not that we know of such a thing…). HVV puts on amazing events throughout the year, such as Friendsgiving and Holiday Wine Trail Weekend which are coming up this month. So grab some friends who like to have fun and get ready to chase the winter blues away!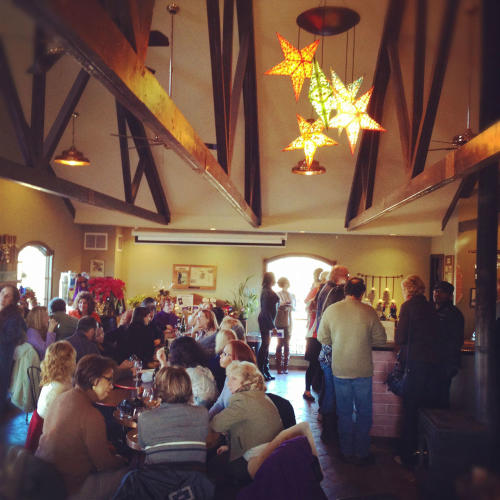 Sledding at Princeton University
Whitman College, Princeton University, Princeton
Once it starts snowing, it's impossible to not enjoy sledding down a hill holding on to dear life. Am I right? The hill behind Whitman College is one of our top secret sledding spots.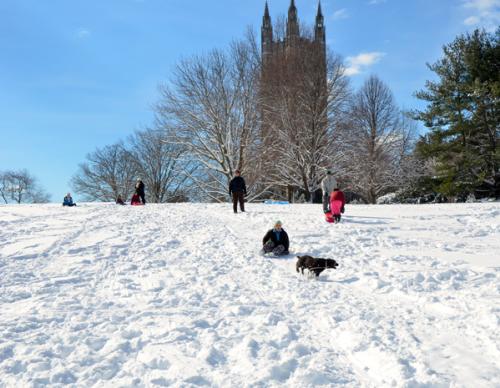 Love to stroll around Princeton but HATE to find parking? We have the situation solved for you right here.