Princeton Tour Company - See the Princeton You Never Knew Existed!
Princeton Tour Company 
 Princeton Tour Company has something for everyone; all seasons and all ages! Ranked #1 by TripAdvisor, AAA Magazine and Princeton Locals, Princeton Tour Company's private tours and year round events aren't ones to miss out on.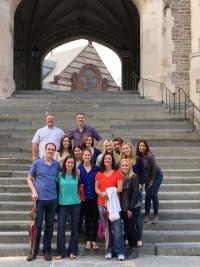 Saturdays and Sundays feature the Company's 2 hour walking tours while the second Saturday of every month, hourly shuttle tours go where the walking tours cannot. The tours cover everything: Princeton University campus, Albert Einstein, Woodrow Wilson, James Madison, Grover Cleveland, F. Scott Fitzgerald, TS Eliot, Brooke Shields, Jimmy Stewart, famous Pulitzer & Nobel Prize Winners, students and alumni, countless tycoons not to mention historic Revolutionary War sites. No doubt about it, these are Shameless Namedropping Tours!
In October, Saturday evening ghost tours include visiting haunted places in downtown Princeton and Princeton University campus where every guest uses EMF Meters, dowsing rods and therma-meters to prove Princeton is haunted! Guests even go inside a locked cemetery to see the grave sites of a US President, Vice President, Nobel Prize Winner - even the wealthiest student to ever attend Princeton University! For younger families PJ's Pancake House and Princeton Tour Company offer themed dinners and light hearted walkabouts in Princeton University campus.
The Holiday Trolley Tours during the Winter Holidays allow groups to explore the secrets of Princeton as the weather gets colder. These tours feature the homes and hangouts of Einstein, Grover Cleveland, Philip Roth and much more.
Extend any trip to Princeton by finishing the day with a hearty meal or delicious snack. The best part? All tours include valuable discounts to Hoagie Haven, Princeton Record Exchange, The Bent Spoon, Triumph Brewing Company, Yankee Doodle Taproom and 10% off all non-sale purchases at the Princeton U-Store on the day of your tour!  All tours also include 3 free online foodie tours and popular online trivia games.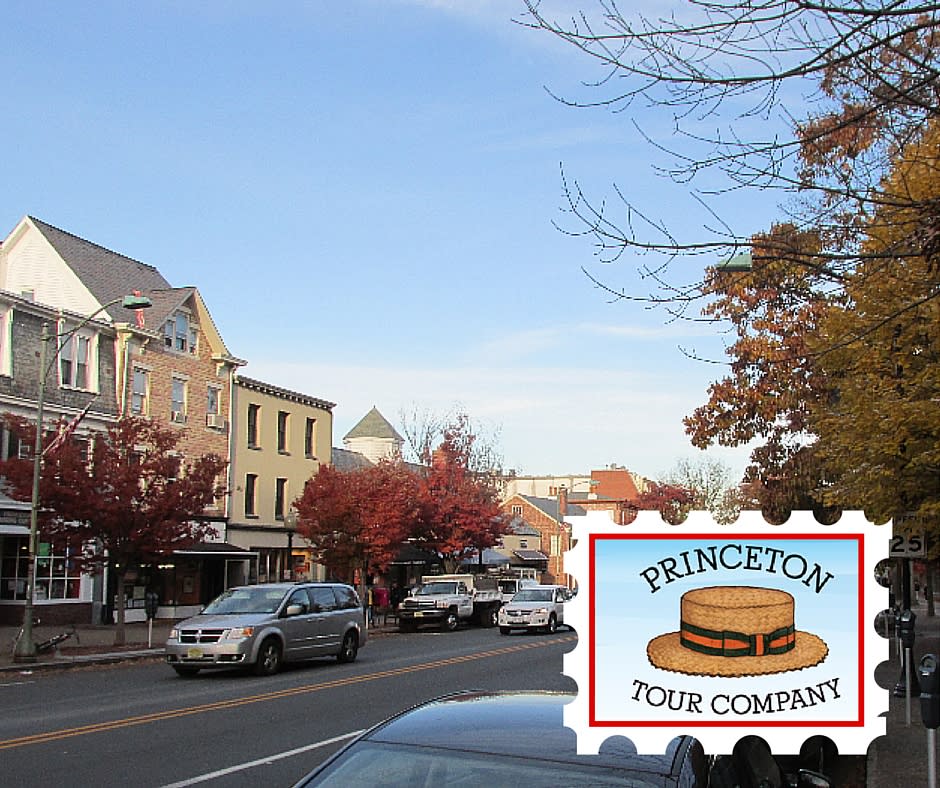 Private tours for school groups, corporations and group outings are available daily – please email info@princetontourcompany.com to inquire about availability and pricing. For more information on upcoming public guided tours or to inquire about a private event, call 1- 1-855-743-1415 or go to www.PrincetonTourCompany.com.