Historical Society of Princeton
Princeton Guided Tours
Take the Historical Society of Princeton's fabulous guided walking tours--offered every Sunday at 2:00 PM. Enjoy a two-mile walk around downtown Princeton and the University campus as you learn about historic sites in the area, including Bainbridge House, Nassau Hall, the University Chapel and Palmer Square. The early history of Princeton, the founding of the University and the American Revolution are just some of the stories from Princeton's history that you will learn and enjoy on our tour.
When: Every Sunday throughout the year (except major holidays; weather permitting)
Start time: 2 PM.  Themed History Walks are offered throughout the year; click here for more information. 
Tours start at Art@Bainbridge, 158 Nassau Street.
Fee: $10. Purchase tickets online.
Group Walking Tours: Available by appointment for groups of 10 or more, with advance notice. For more information, visit www.princetonhistory.org or e-mail eve@princetonhistory.org or call 609-921-6748, x102.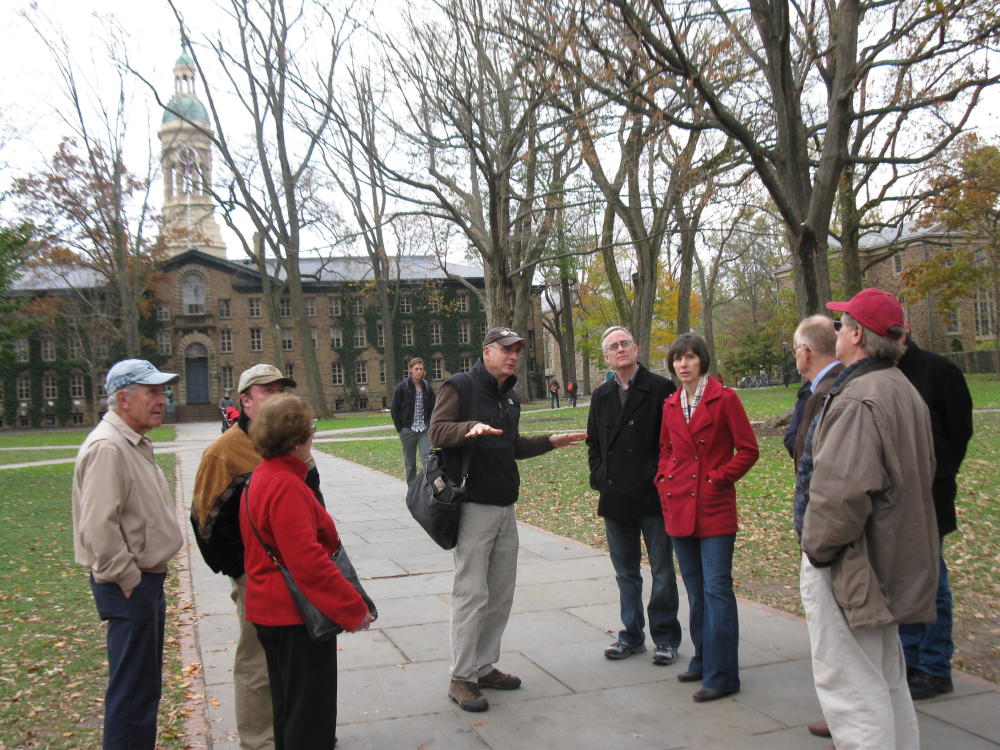 Princeton Self-Guided Tours and Maps
A Self-Guided Tour of Historic Princeton: Princeton's main historic sites, all within easy walking distance of the center of town.  Physical copies are available for $1 at the Historical Society's museum at 354 Quaker Road; e-mail eve@princetonhistory.org for a digital copy.