We've been talking a lot about food lately and for good reason. It's the best time of the year for great, GREAT meals. With Thanksgiving around the corner, we can pretty much taste the bountiful of pies, perfectly seasoned fall vegetables, butter basted Turkey and maybe a glass of wine or two. But do we personally enjoy preparing all this food? Not always. It's a lot of work and sometimes it's best left to the pros. For those who love to eat but prefer to stay out of the kitchen we have your answer on how to have your cake and eat it too. Check out our top picks below for the best Thanksgiving dinners available in or around Mercer County. All you need to do is show up (or order in advance!).
Logan Inn
10 W Ferry Street, New Hope, PA
When: November 28th, 12pm - 7pm
Price: $52/person
One of the oldest continually-operating inns in the United States, but it's atmosphere is anything but old. New, beautiful renovations will make you feel at home while eating their exquisite dining offerings and taking in the history of the building. Plus if you're stuffed afterwards and feel the need for a nap you can always just stay the night.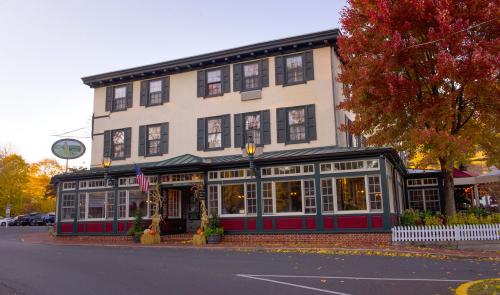 The Peacock Inn
20 Bayard Lane, Princeton
https://www.visitprinceton.org/event/thanksgiving-at-the-peacock-inn/15990/
When: November 28th, 10am - 7pm
Price: $85/per person
Reservations required! This exquisite staple in Princeton is featuring a four-course meal with favorites like traditional roast turkey with stuffing, cranberry sauce, giblet gravy or other seafood, beef or vegetarian options such as stuffed cabbage, wild rice and mushroom duxelles, sauce vierge, fines herbes salad. Dessert includes options such as apple beignets quatre épices ice cream and pumpkin cheesecake tartlet with candied hazelnuts, among others.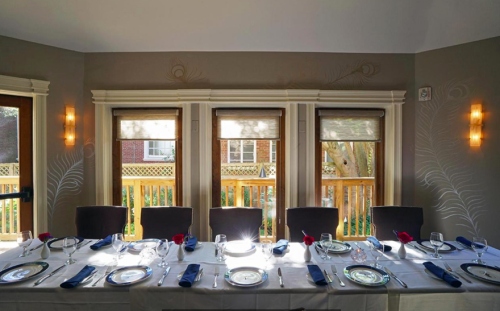 Brick Farm Market
65 E Broad Street, Hopewell
Why not just pick up your Thanksgiving meal? This one is farm fresh, but all orders need to be placed by Saturday, November 23rd. They have endless options that will satisfy anyone. Choose from a number of appetizers, such as butternut squash and apple empanadas or almond stuffed bacon wrapped dates, sides like maple glazed sweet potatoes or sausage and apple stuffing, along with salads, cheese platters, charcuterie, baked goods, desserts and of course turkey and ham. Order right online so there's literally nothing left to do but go pick it up.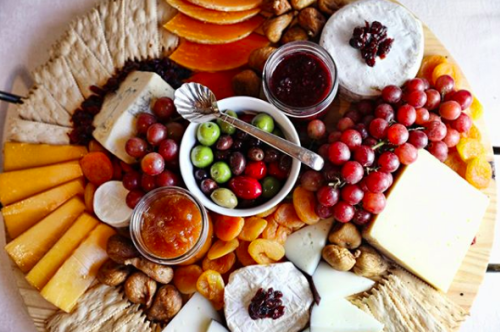 Yankee Doodle Tap Room
10 Palmer Square E, Princeton
https://www.visitprinceton.org/listing/yankee-doodle-tap-room-at-the-nassau-inn/6710/
When: November 28, 11:30am - 4pm
Price: $38 per adult/ $19 per child. Under 3 is free!
Reservations needed! There are three time slots available, and each will have a buffet style selection of Thanksgiving goodies. We're talking slow roasted ham, corn bread stuffing, roast turkey with cranberry relish, seared salmon and cheese tortellini. And we're all looking forward to the pumpkin and apple pie desserts.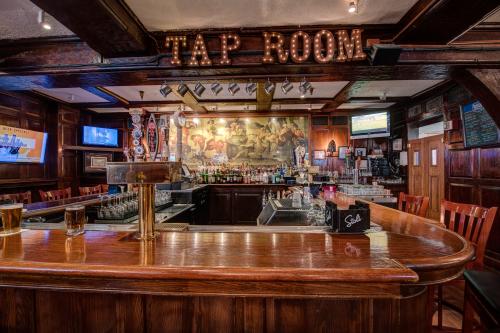 Rat's Restaurant
16 Fairgrounds Road, Hamilton
https://www.visitprinceton.org/listing/rats-restaurant-constellation-culinary-group/7051/
When: November 28th, 11am - 7pm
Price: $62 per adult/ $24 per child. Five and under is free!
Reservations required! Bring the entire family to enjoy Thanksgiving surrounded by the beauty that is Grounds for Sculpture. The food that comes out of their famous, Zagat rated kitchen will definitely make you feel thankful, and afterwards you can walk off the calories by touring the breathtaking sculptures.