More than simply pumpkin spice; a fall feast is full of combinations of savory and sweet, hearty and satisfying, salty and dashes of cinnamon. As the weather cools we're happily filling our plates with meals full of warmth. To do this season justice we've gathered together the restaurants that have put together fall menus, changing it from their usual offerings to ensure you get your fill of crisp, local apples, sweet maple and caramel dressing, or added spices to spike the palette. See below for our top picks this season!
Rat's Restaurant
16 Fairgrounds Road, Hamilton
https://www.visitprinceton.org/listing/rats-restaurant-at-grounds-for-sculpture/6732/
Rat's menu is always above the best, and we love that they use the changing of the seasons to spice it up. Fresh fall ingredients from local New Jersey farms add some new, bold flavors to their French inspired menu. Plus you get the added bonus of the exceptional grounds to view while you dine.
Agricola Eatery
11 Witherspoon Street, Princeton
https://www.visitprinceton.org/listing/agricola-llc/6906/
Fall spice toddy, autumn squash soup, sweet potato chili, pumpkin ravioli… fall is all OVER this menu, and what makes it more incredible is everything is farm-to-table from local farms. Creative and quality make up their philosophy on food, and people are raving about it. We think you will too.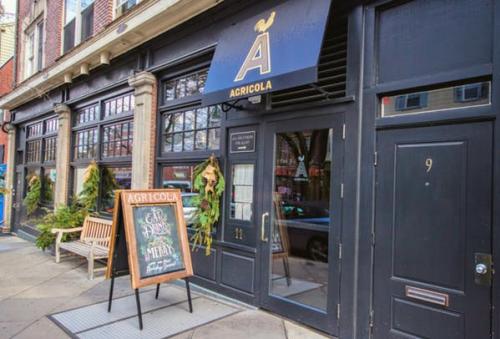 Chambers Walk
2667 Main Street, Lawrenceville
https://www.visitprinceton.org/listing/chambers-walk-cafe-%26-catering/4024/
Sitting alongside beautiful Main Street in Lawrenceville, Chamber's Walk is one of our favorites. They've nailed their menu, but further amped up the boldness with roasted butternut squash, autumn farm chicken, pumpkin hummus and so much more. Make sure you save room for dessert. We're especially loving their pumpkin roulade with caramel sauce.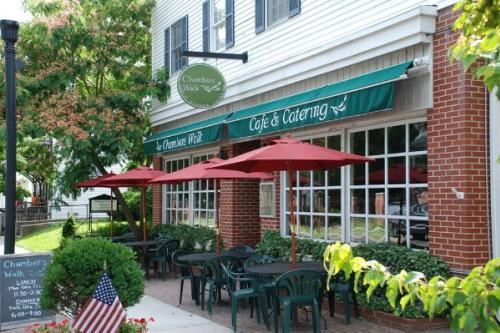 Seasons 52
MarketFair, 3535 US 1, Princeton
https://www.visitprinceton.org/listing/marketfair/6921/
Food that's 100% fresh 100% of the time, and most importantly, in season. The menu spotlights the most popular fruits and vegetables of fall right now, including ones that might only be available for a few weeks. If you like fresh, stop by!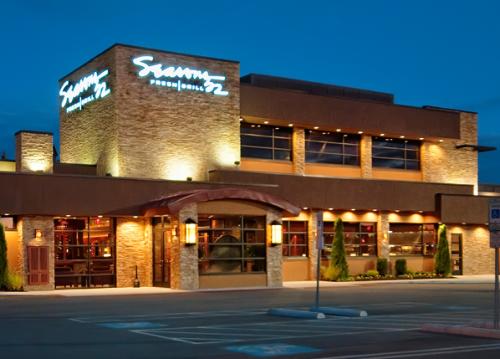 Mediterra
29 Hulfish Street, Princeton
https://www.visitprinceton.org/listing/mediterra/7034/
Excellent, flavorful Italian food that ties in the foods of the season. They also have a great selection of vegetarian items. Remarkable culinary experience, but because of this you'll want to make a reservation! Make one and your future self will thank you!
Love eating your way through Mercer? We do too! Try somewhere new during Central Jersey Restaurant Week!  From November 10-17, get $35 dinners and $20 lunch specials at some of the best restaurants around.