From Jersey City to Cape May: Seven Days, One Unforgettable Vacation
Life is short, take the vacation! But what is there to see around New Jersey? We have the top 7 places, starting in Jersey City because it embodies a lot of what we love about this great state, along with being an ideal starting spot for making your way down the coast. Get ready to pack up the car and roll down the windows - you've earned it!
Traveling from afar? Fly right into our Mercer County airport.
Day 1. Liberty State Park
Today's the day! We're starting your vacation with 1,212 waterside Liberty acres overlooking Ellis Island, Liberty Island and Upper New York Bay. Along with its wonderful views, it's also home to several interesting memorials and monuments, including the sobering Empty Sky, a memorial consisting of two 210-foot-long steel walls with the names of victims of 9/11 who had ties to NJ.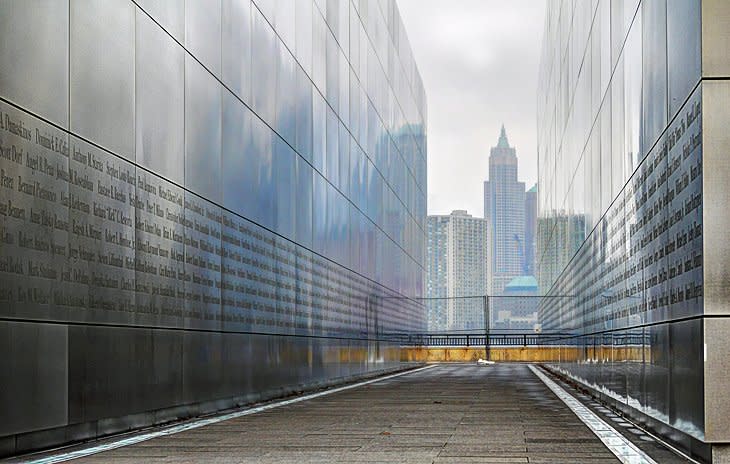 Day 2. Princeton
Turn up the music and head south to Princeton, which is about an hour away. Here you'll want to tour the University grounds, especially the Institute for Advanced Study where Einstein carried out his work. Shop and/or dine next store at Palmer Square, then soak in the sun at Lake Carnegie or at Princeton Battlefield, which was a turning point in the American Revolution. In fact, there's so much to do in Princeton that we can't mention them all! But you can view more ideas here.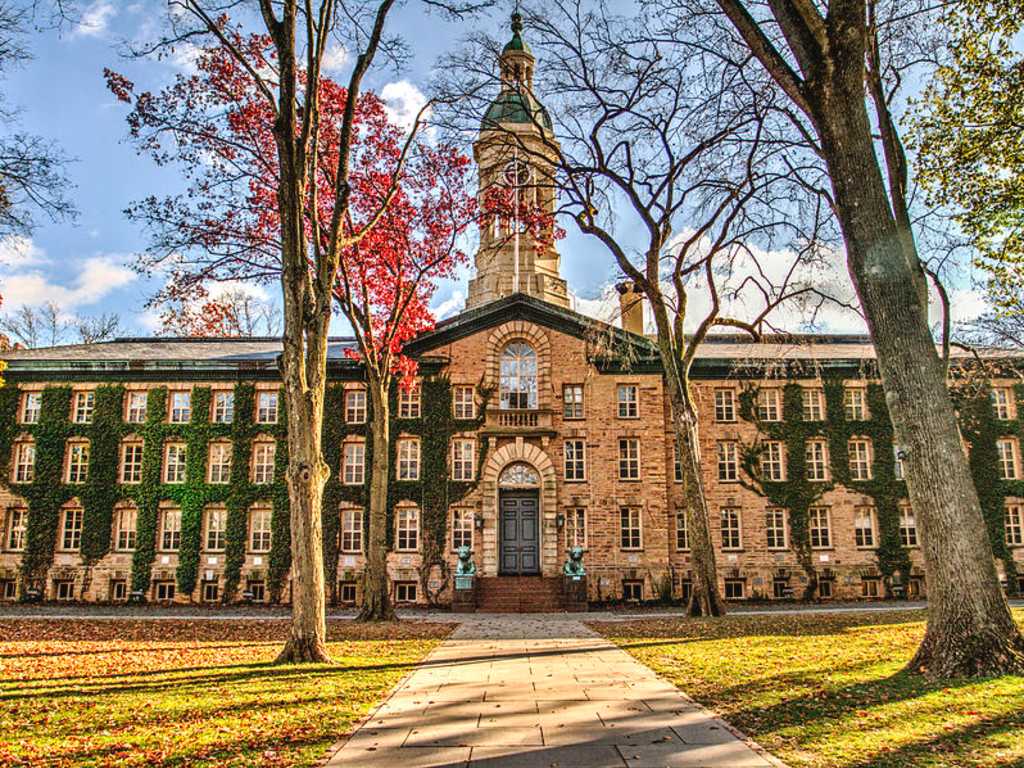 Day 3.  Grounds for Sculpture
Art lovers (and nature lovers) won't want to miss the incredible Grounds for Sculpture in Hamilton, which is just a 20 minute drive from Princeton. This 42 acre park showcases 270 large-scale contemporary sculptures, along with beautiful gardens and rare and unusual trees. After walking the park stop at the premier dining destination, Rat's Restaurant, which is right on the grounds.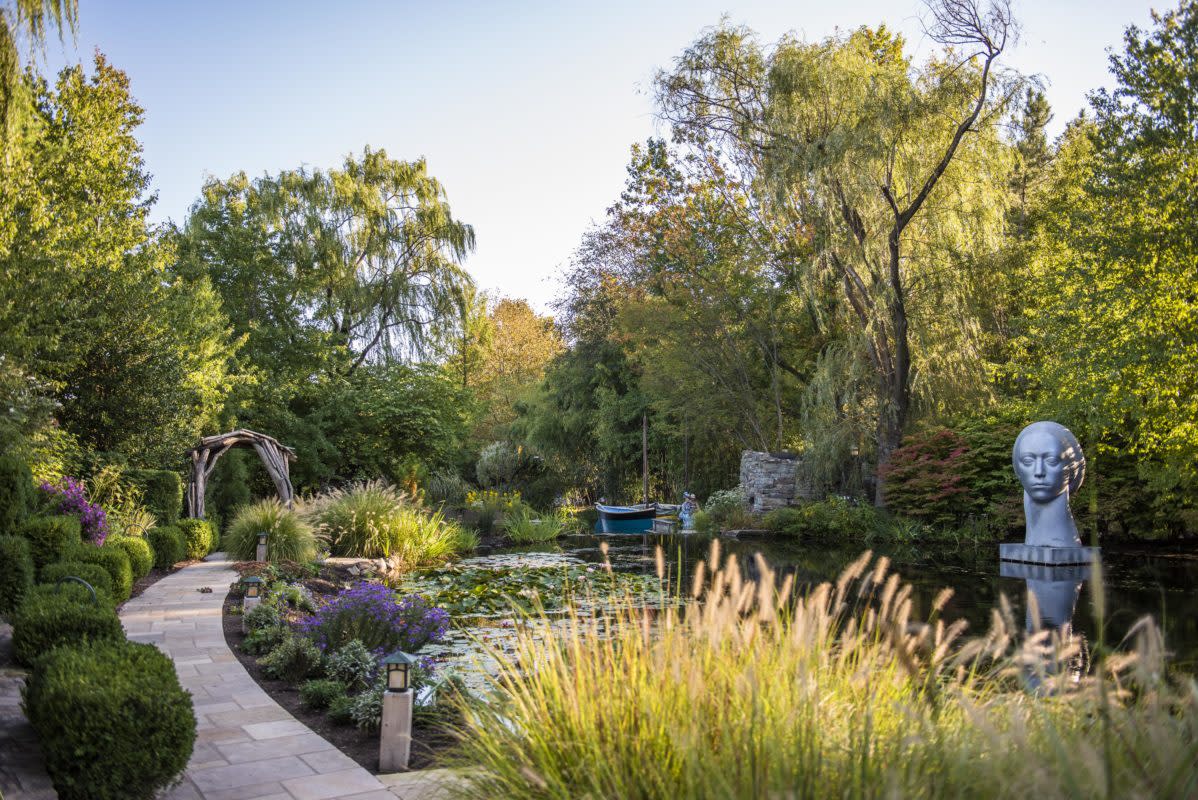 Day 4.  Trenton Thunder
Next head over to Trenton Thunder and catch a ball game! As the Class AA Affiliate of the New York Yankees, the Thunder offer the highest level of baseball in NJ. They've also been recognized as the "Nation's Best Franchise" for producing unique and outstanding fan experiences. While you're there say hello to the Thunder's famous Bat Dog!
Day 5.  Baldpate Mountain
Pack some hiking shoes so you enjoy the 12 mile trail at Baldpate Mountain. A walk to the top of the grassy summit, the highest point in Mercer County, offers a spectacular view of the Delaware River. If you're looking to venture down to the river, you can view the Delaware Water Gap National Recreation Area, which straddles the border between New Jersey and Pennsylvania.
Day 6.  Atlantic City
Next head down to the shore to visit Atlantic City's boardwalk and casinos. Among its most popular tourist spots is Steel Pier, a carnival-style amusement park that has rides for all ages, including a massive observation wheel with climate-controlled gondolas that give riders amazing views over the city and ocean.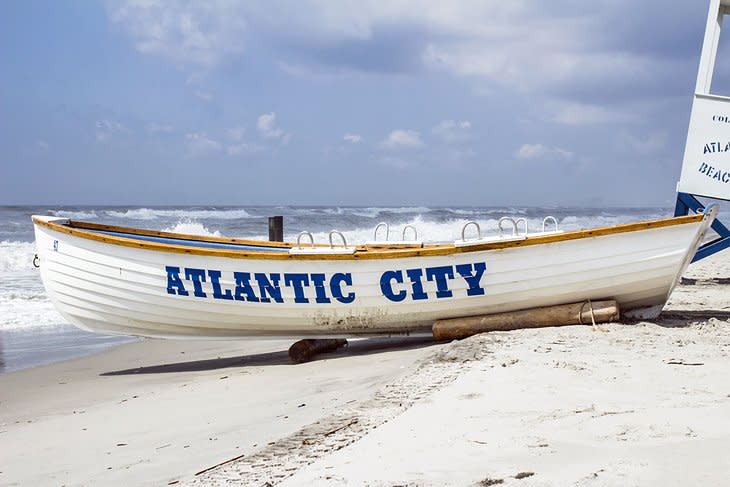 Day 7.  Cape May Beach
Your last day won't disappoint! This was a fashionable resort town in the 18th and 19th centuries and has continued its charm to this day. It's so popular that six US presidents had summer homes here. You'll see beautiful beaches, the Cape May Point Lighthouse and its many Victorian-style holiday homes. You'll want to check out the Yankee, an 80-foot-tall schooner offering a variety of harbor tours, as well as dolphin and whale-sighting cruises. And that's a wrap folks! Who said New Jersey was boring?