We love autumn for its warm, vibrant beauty, and Mercer County is brimming with top spots to soak it in. For those who love to leaf-peep, we put together our favorite locations to savor the changing leaves, and October is the peak time to view it. So get your flannel on, grab a pumpkin spiced latte and your camera and head over to these spots to fully embrace the beauty of fall. 
Baldpate Mountain - Ted Stiles Preserve
28 Fiddlers Creek Road Titusville, NJ 08560

For this view, you're going to work for it. Baldpate has over 12 miles of hiking when you go through the entire loop, but it'll bring you to the highest point in Mercer County, which offers a spectacular view of the Delaware River and the changing fall leaves.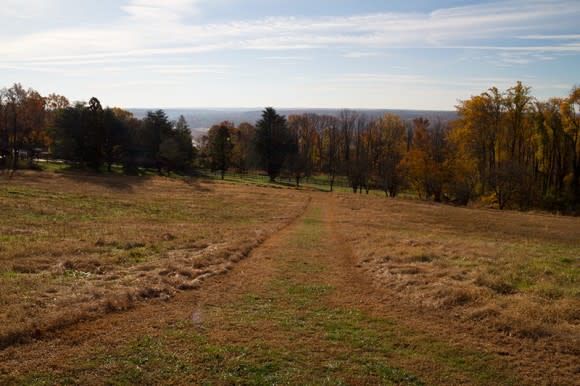 Billie Johnson Mountain Lakes Nature Preserve
30 Mountain Avenue Princeton, NJ 08540

This preserved land was originally part of King George III's land grant to William Penn and was eventually purchased by Princeton Township in the early 1980s. It has two lakes, numerous rocky creeks, and mostly flat terrain so it's a good family-friendly spot. The trails are overflowing with fall leaf goodness here!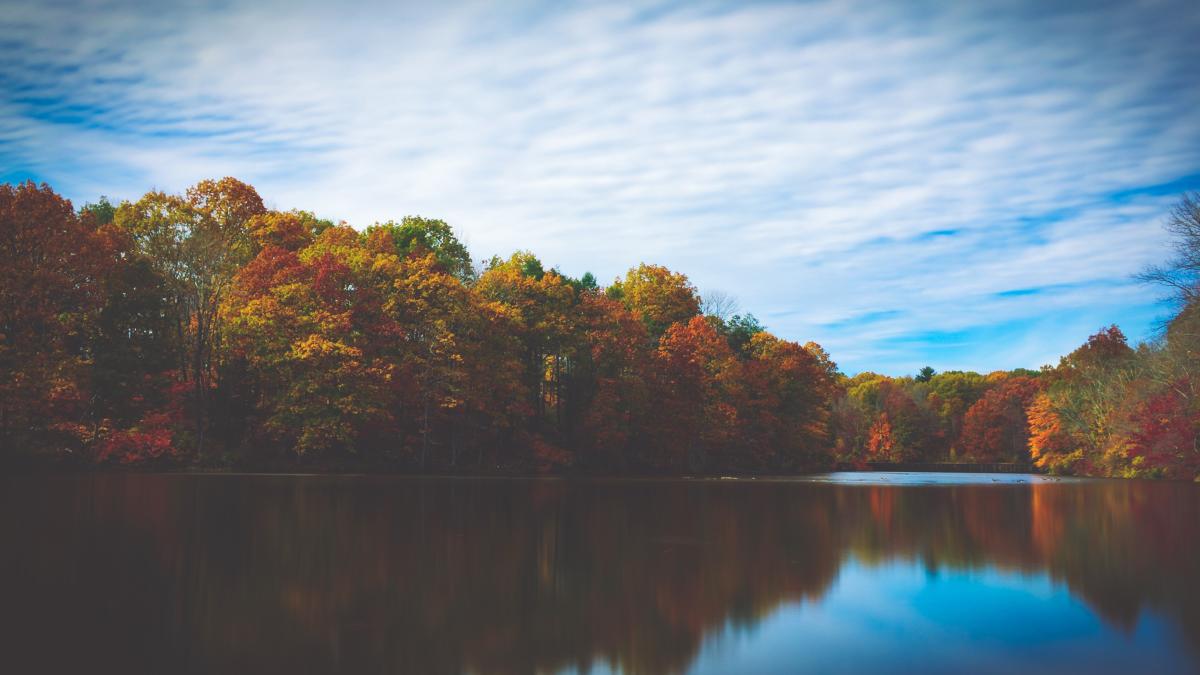 Mercer County Park
334 South Post Road Princeton Junction, NJ 08550

You can see fall colors for miles at the park. You can walk around the trails or just pick a spot to sit and enjoy its beauty. A great spot to see the fall leaves is around the lake!
Nassau Hall Princeton, NJ 08542

Princeton's open, park-like campus offers many opportunities to take in the fall foliage. An especially picturesque area is in front of Nassau Hall, right through the entrance at FitzRandolph Gate.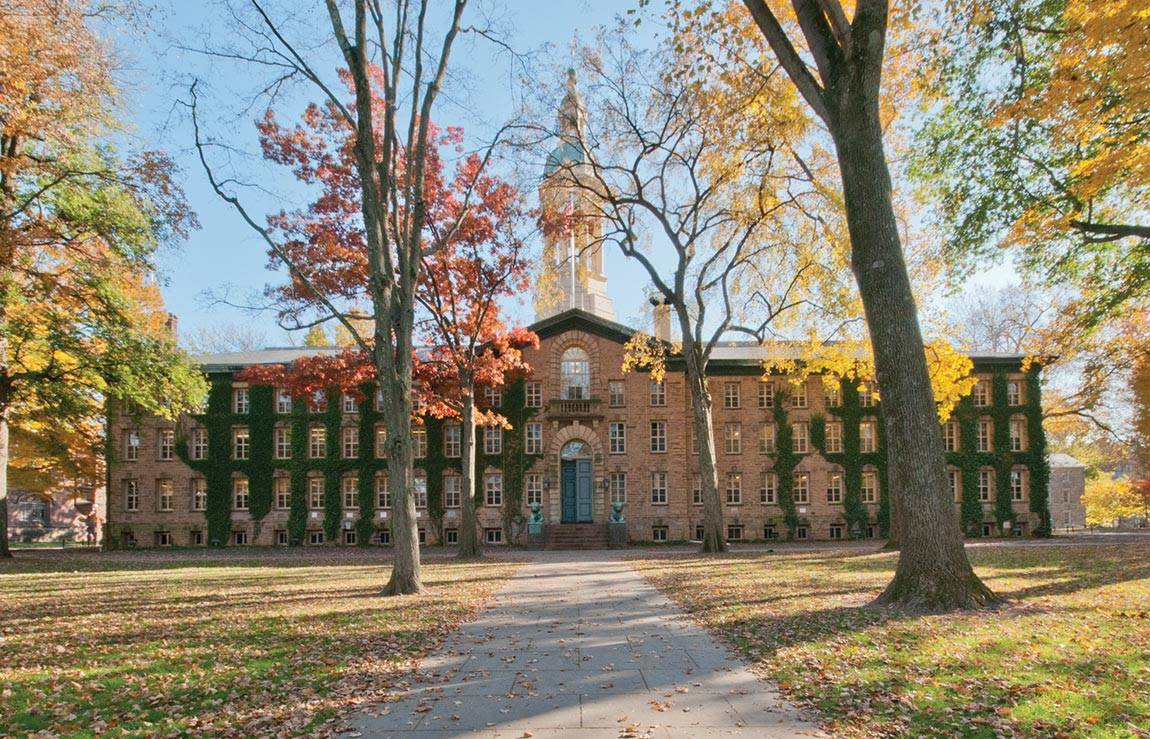 Washington Crossing State Park
355 Washington Crossing Pennington Road Titusville, NJ 08560

Enjoy the fall colors along the scenic Delaware Canal, where they contrast beautifully against the water or alongside the historic homes seen throughout the park here.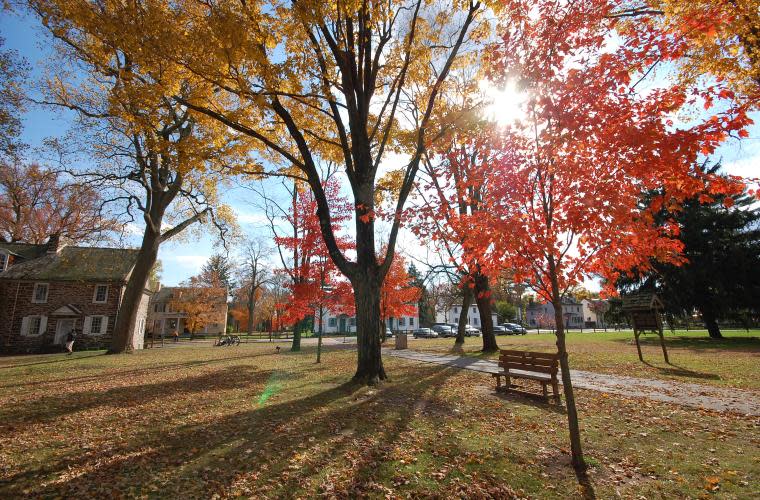 80 Sculptors Way Hamilton Township, NJ 08619

Last but not least, a unique approach to leaf-peeping would be to visit Grounds for Sculpture where you can view autumn among the sculptures. It's especially worth scouting out a lane of red leaf maples or copses of sweet gum trees and Persian Parrotias at their most brilliant.