Thanks to us all banding together to stay safe, we're seeing even more restrictions being lifted in New Jersey and more opportunities to come together. Outdoor dining is available at many of our favorite locations in Princeton, giving us another way to keep supporting our local restaurants and the perfect excuse to enjoy the beautiful spring weather! See some of our top picks below -
Remember: When attending outdoor dining, make sure to keep safe by always washing your hands, and be courteous to the servers who are bravely coming to work each day!
20 Bayard Lane, Princeton, NJ
They have you covered from bunch through dinner and dessert with each menu featuring fresh, house-made offerings from their chef. You can stop there for afternoon tea as well, which comes with fine pastries, finger sandwiches, champagne and an excellent assortment of teas. You can't go wrong with this luxury restaurant, voted a Diner's Choice by thousands of local diners.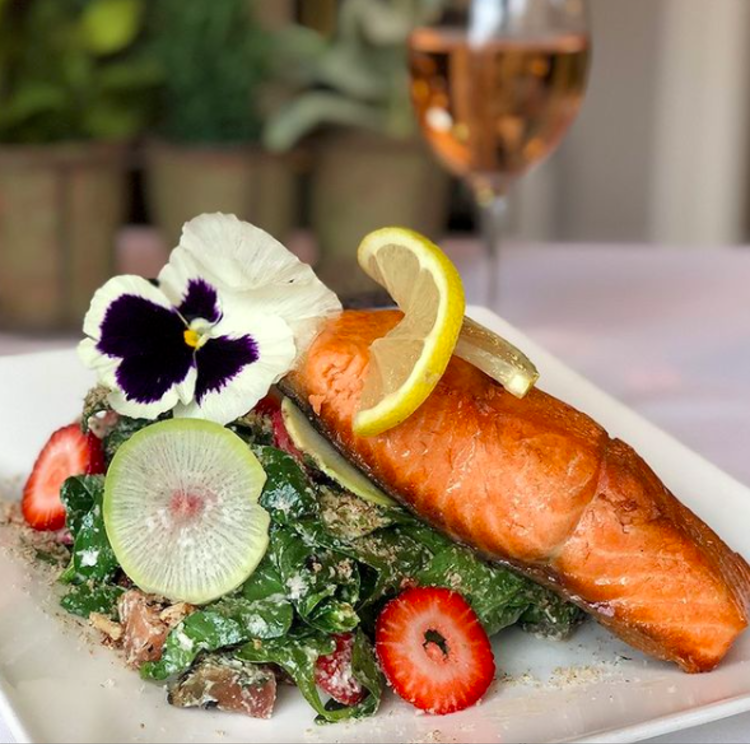 16 Fairgrounds Road, Hamilton, NJ
Rat's not only offers impeccable food that visitors rave about, but after you dine you can enjoy the stunning grounds. They even offer a Picnic in the Park for those who really want to eat within the artwork. Comes with a reusable, insulated tote and a bottle of wine, tumblers, flatware and napkins.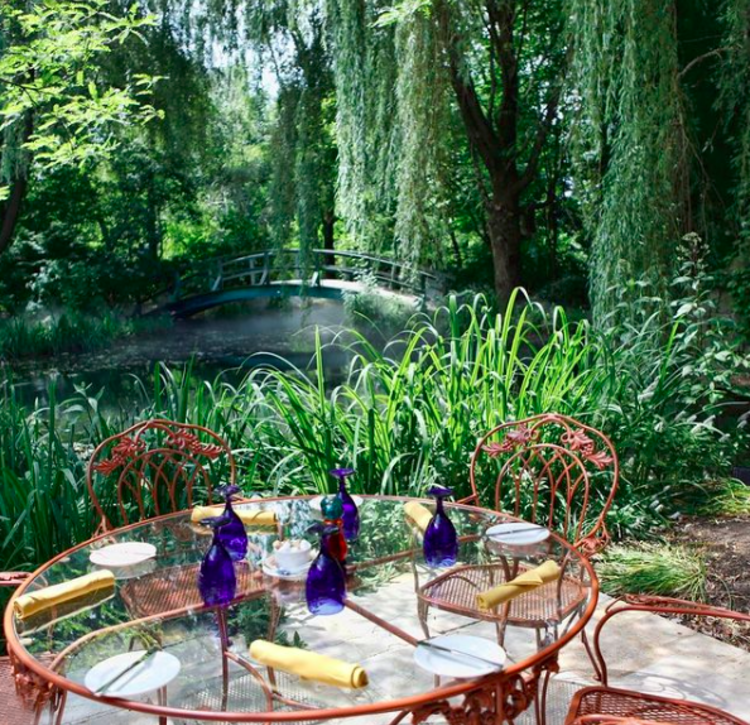 130 Hopewell Rocky Hill Road, Hopewell, NJ 08525
Voted Diners' Choice 2020 and raved about from every visitor who stops by! Farm-fresh is taken to a new level since their food is taken from their farm in Hopewell, where they're committed to a genuine approach to sustainable farming during every step of the process. They're open for outdoor dining, along with take-out options. Trust us, you won't be disappointed.
Princeton Parklet
5 Palmer Square W, Princeton, NJ (located in front of Chez Alice)
The Princeton Parklet is back for 2021! Have a favorite place in Princeton, but they don't offer outdoor dining? Take it to go and enjoy it within the beautiful parklet! A stunning outdoor eating area (or just a place to read, talk, enjoy the scenery, etc.) that's located right in front of Chez Alice.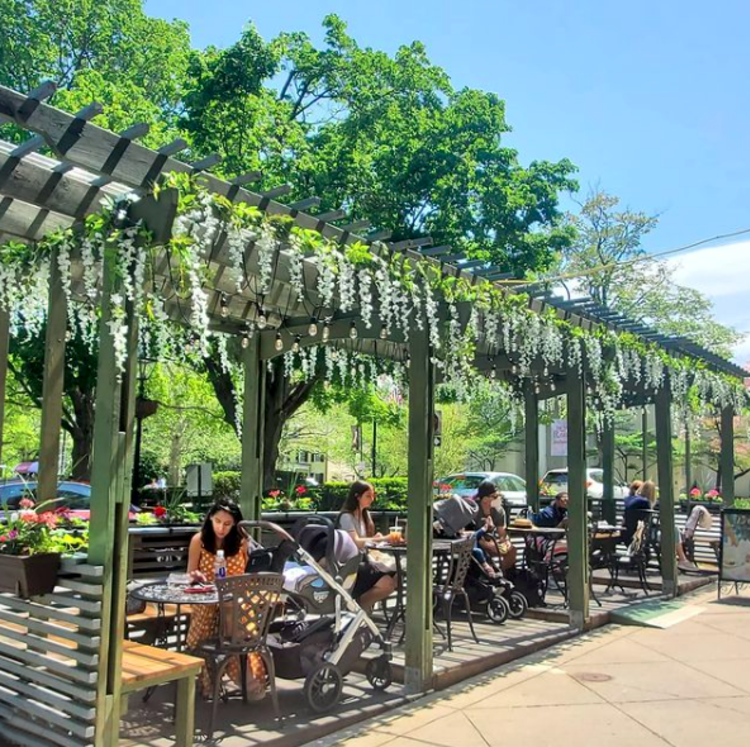 29 Hulfish Street, Princeton, NJ 08542
https://www.mediterrarestaurant.com
Open: 11:30am - 9pm Tuesday - Sunday
Upscale and delicious dining with creative options utilizing locally sourced ingredients. They distinguish themselves by combining the flavors of the 21 countries surrounding the Mediterranean. Make a reservation on their website for outdoor dining!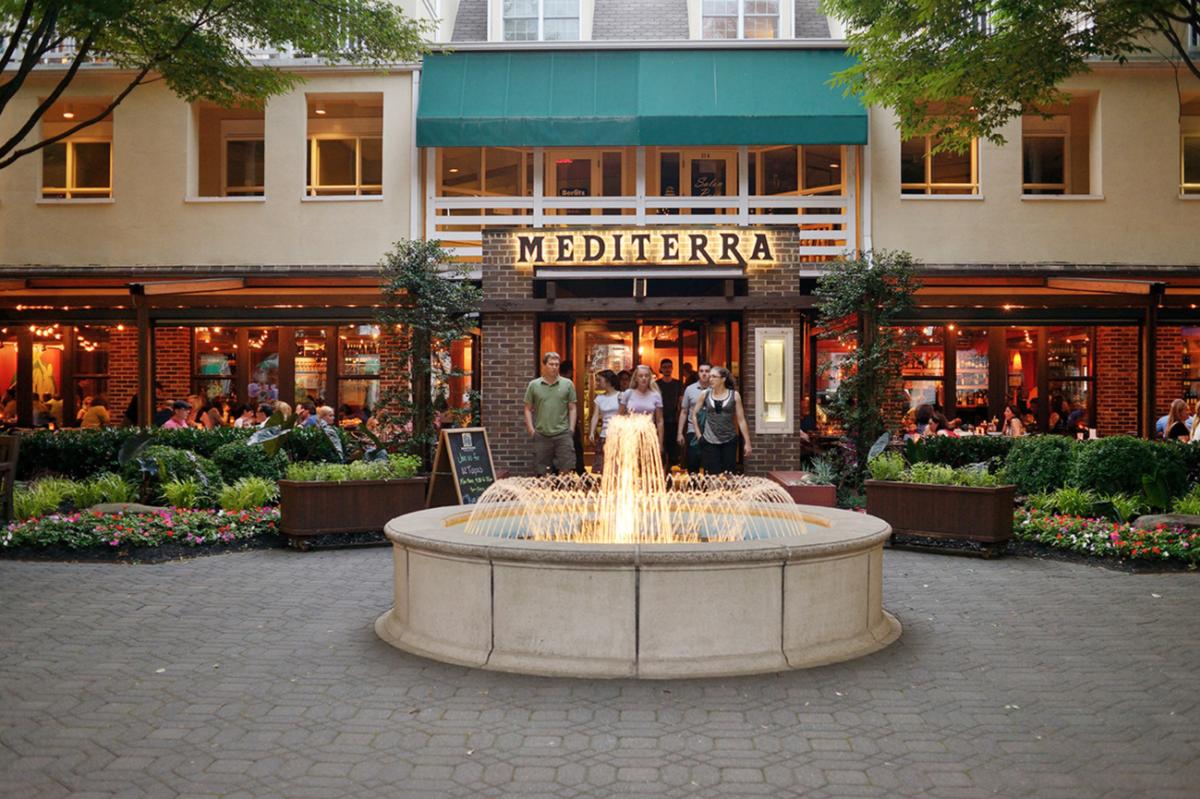 Photo via: www.shopprinceton.com
Nomad Pizza
301 N Harrison Street, Princeton, NJ 08540 (Located in Princeton Shopping Center)
Open: 12pm - 9pm daily
Mercer County has incredible pizza, and Nomad is at the top of that list. Wood-fired brick oven pizza, along with appetizers and side dishes featuring locally grown organic produce and all-natural meats, when available.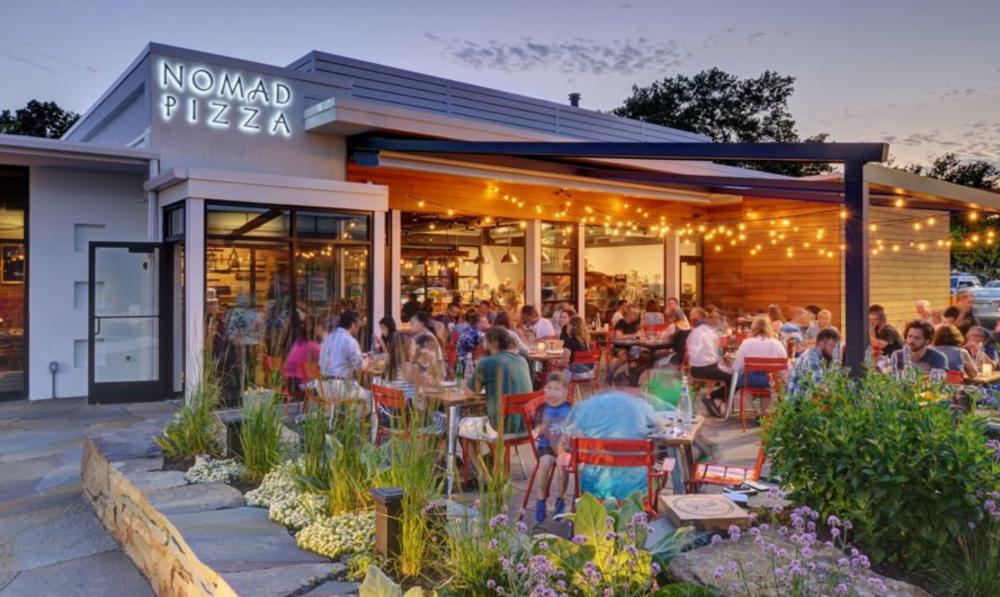 Photo via: www.inhabitat.com
Princeton Soup and Sandwich Company
30 Palmer Square E, Princeton, NJ 08542
Open: 8am - 9pm daily
Over 50 varieties of soups, including ones that are gluten free, vegetarian, vegan, low fat and dairy-free. It was also a two time winner for "Best Sandwich Place" in Princeton's Town Topic. So whether you're getting a soup, a sandwich or both, you can't go wrong!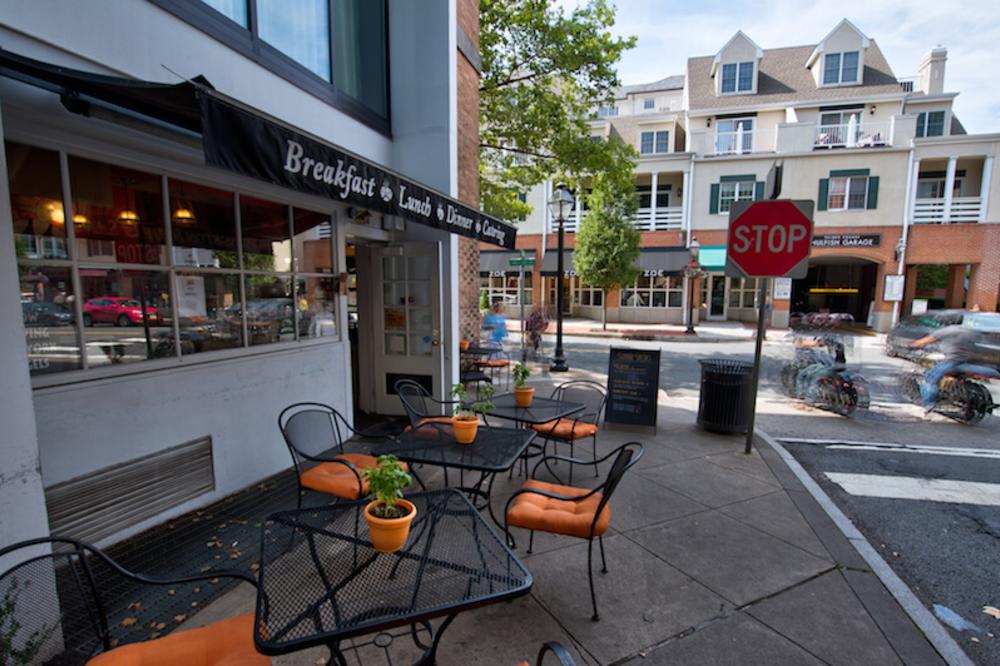 Photo via: www.palmersquare.com
57 Witherspoon Street, Princeton, NJ 08542
https://www.witherspoongrill.com
Open: 12pm - 8pm daily
A classic American steakhouse, with a casual, straightforward spin and is committed to providing top-quality food in a warm, welcoming environment. Reservations required for outdoor dining!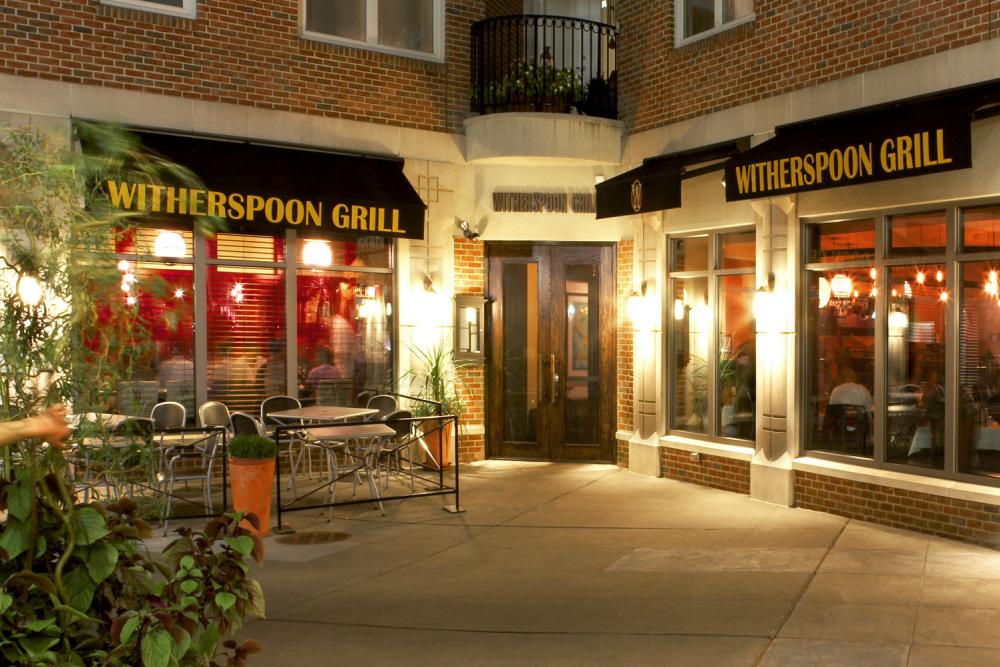 Photo via: www.witherspoongrill.com
11 Witherspoon Street, Princeton, 08542
https://www.agricolaeatery.com
Open: Monday - Friday 11:30am - 9pm, Saturday 11am - 10pm, Sunday 10am - 9pm
Farm fresh is now available in their outdoor courtyard (located behind Agricola!). They use local ingredients from their own farm, along with other neighboring providers making their dishes fresh, down to earth and full of flavor. Make a reservation for outdoor dining!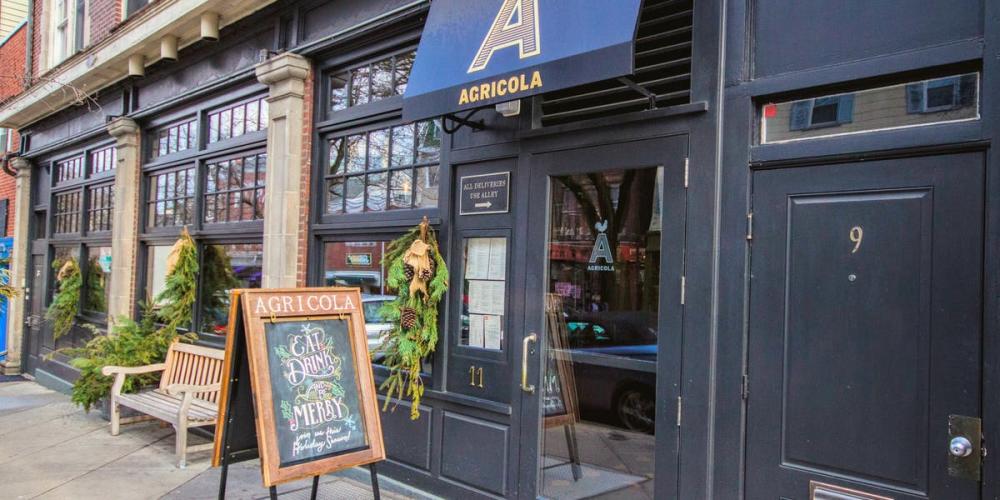 Photo via: www.harvestcateringevents.com
10 Palmer Square E, Princeton, Nj 08542
https://www.nassauinn.com/dining/
Open: Sunday - Thursday 7am - 10pm, Friday - Saturday 7am - 11pm
The Tap Room is most known for its award-winning Princetonian Burger and 22 beers on tap. The tables are shaded by umbrellas and are also located next to Lindt Chocolate (also open!)… if you're into that sort of thing.