There is a lot to love about Mercer County, but the food is without a doubt, unbeatable. You'll always find a generous amount of impressive and distinctive dining in each town, meeting the expectations of anyone from any culture. Even better is you can find great eats no matter the budget you have to spend. No need to dive into your search engine because we laid out all the best restaurants in Mercer County right here, all by your budget. Bon Appetite!
$$$ - Most Expensive
American Restaurant, Farm-to-Table
11 Witherspoon Street,
Princeton, NJ 08542
www.agricolaeatery.com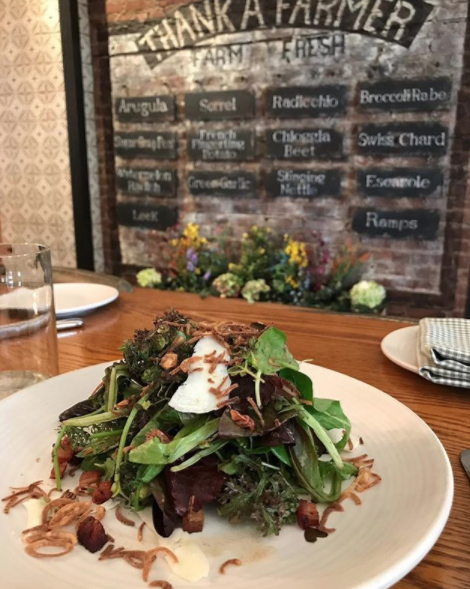 In Latin "Agricola" means "farmer," which embodies this restaurant's spirit and dedication to community. They use local ingredients from their own farm, along with other neighboring providers making their dishes fresh, down to earth and full of flavor. Located in the heart of Princeton, and open for brunch, lunch and dinner.
Steak House
57 Witherspoon Street
Princeton, NJ 08542
www.witherspoongrill.com
Exceptional steakhouse that features all-natural Prime Angus Beef, local-sourced poultry and fresh fish and seafood from Nassau Street Seafood Company. Winner of the 2018 Diners' Choice Award for its extraordinary experience. Offers a wide variety of other American meals, including vegetarian. Open for brunch, lunch and dinner.
Seafood Restaurant
258 Nassau Street
Princeton, NJ 08542
www.bluepointgrill.com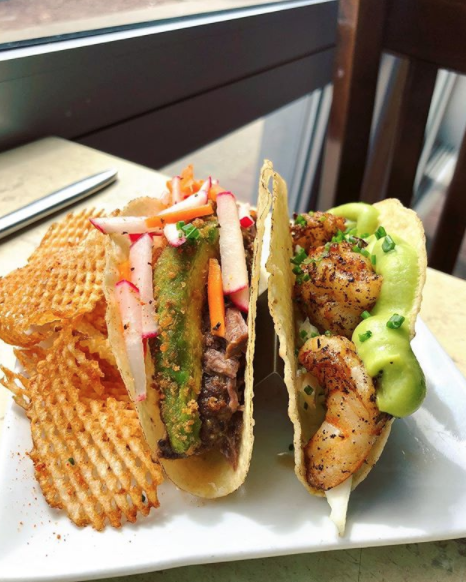 You'll often find the best seafood near the sea, but this one is an exception. This highly Zagat-rated restaurant features impeccably fresh seafood with a daily changing menu reflecting their latest catches. Famous for the area's best oyster selection and a must for those who enjoy seafood during the summer months. Serves dinner only and it's BYOB.
French Restaurant
16 Fairgrounds Road
Hamilton Township, NJ 08619
www.ratsrestaurant.com
If you love some good ambiance visit Rat's Restaurant. Located at Grounds for Sculpture, which features impressionist-inspired sculptures and gardens that bring a Claude Monet-styled atmosphere. Even without the scenery, their superb country French cuisine is raved about for a reason. Open for brunch, lunch and dinner.
$$ - Moderately Priced
Chambers Walk Cafe & Catering
Cafe
2667 Main Street
Lawrenceville, NJ 08648
www.chamberswalk.com
Flavorful American cuisine using fresh local and organic ingredients. Winner of the 2018 Diners' Choice Award Restaurant for its exceptional dishes. The restaurant overlooks downtown Lawrenceville and offers outdoor dining during the spring and summer months. Open for lunch daily and dinner Tuesday - Saturday. BYOB.
Italian Caffe
23 Palmer Square E
Princeton, NJ 08542
www.teresacaffe.com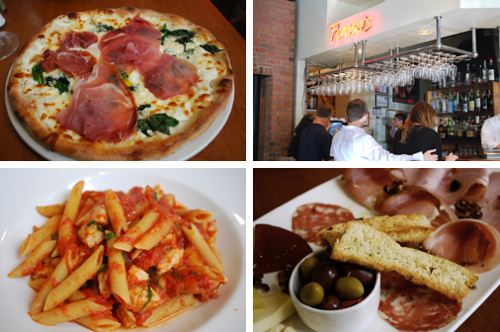 Who doesn't love Italian food? Excellent cuisine using only the finest ingredients from its own farm and local sources. This option will never disappoint and offers exceptional selections for vegetarians. Open for brunch, lunch and dinner. Outdoor dining available.
Local Greek
Greek Restaurant
44 Leigh Avenue
Princeton, NJ 08542
https://localgreeknj.com
A cozy location that serves unquestionably fresh and delicious authentic Greek meals. A true hidden gem in Princeton and visitors are raving. You'll want to find out why. Breakfast, brunch, lunch and dinner. Various hours of operation.
Chopt Creative Salads
Salads
301 N Harrison Street
Princeton, NJ 08540
www.choptsalad.com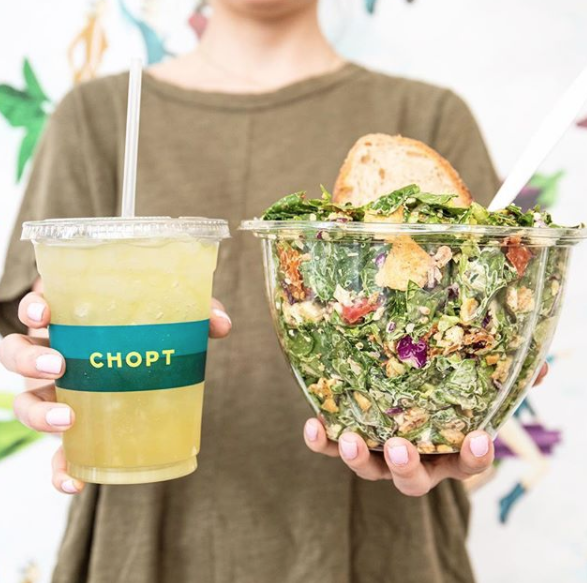 Never again will you consider a salad boring after you visit Chopt. Offering visitors a healthy and tasty fast food option with unique and amazing salads and wraps that are updated regularly. Dressings are made in-house and you can watch your salad being "chopt" so you can rest assure that it's done to your liking. And for those who want the best of both worlds, you can also add a cup of soup. Open for brunch, lunch and dinner.
$ - Least Expensive
30 Burgers
American Restaurant
124 Nassau Street
Princeton, NJ 08542
30burgers.com
Chef inspired burgers using all-natural certified Angus beef with innovative toppings, condiments and sauces. They're also all cooked to order for you. They also offer hot dogs, paninis, salads and vegetarian burgers. Stop by and try their burger of the month. Open for lunch and dinner.
Eatery at Princeton
American Restaurant
180 Nassau Street
Princeton, NJ 08542
www.eateryprinceton.com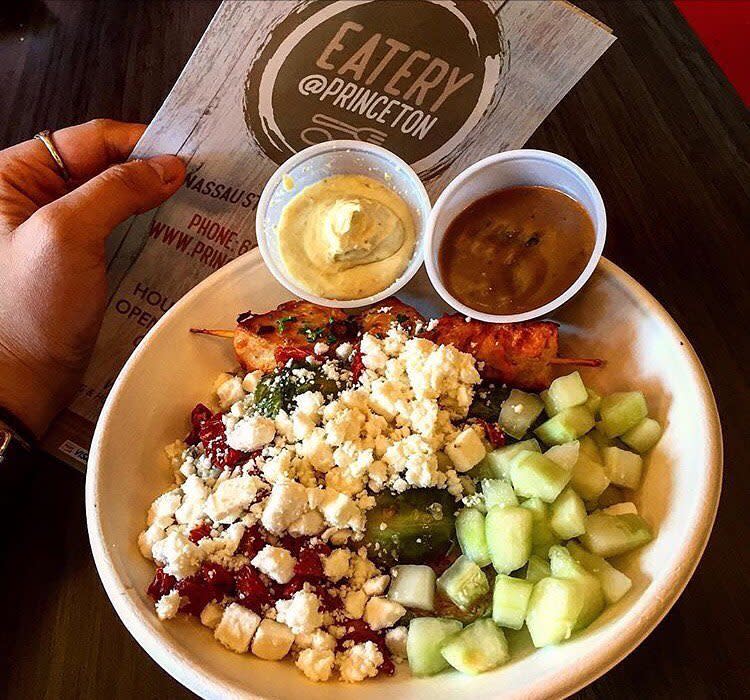 Stop by here any time of the day for fresh, flavorful and creative meals that anyone can enjoy. Lots of healthy options and generous portions for an affordable price. You can't beat that. Open for breakfast, brunch, lunch and dinner.
Greek & American Cafe
22 Witherspoon Street
Princeton, NJ 08542
www.olivesprinceton.com 
Good food... always. Olives is a family owned and operated business in downtown Princeton. Offering fresh & fast breakfast, lunch and dinner & catering with a variety of baked goods - muffins, Danish, cookies, breakfast breads & cakes, fresh salads, sandwiches, and homemade soups.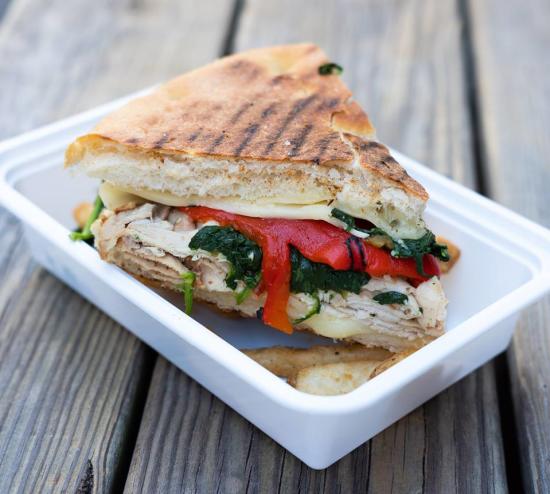 Dessert
Bakery/ Ice Cream Shop
35 Palmer Square W
Princeton, NJ 08542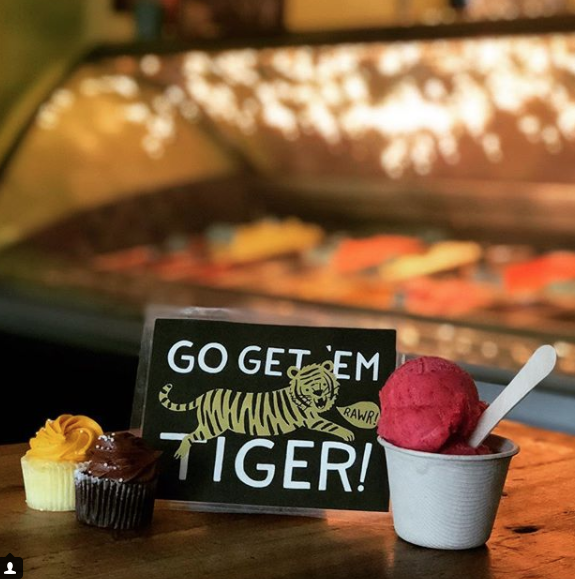 You can't have a great meal without finishing it off with dessert. In this bonus, yet delicious section, we've decided to list The Bent Spoon for their artisan ice creams and sorbets. They use local, organic ingredients to make their flavors over the top and offer spectacular vegan options as well. Go ahead and treat yourself to something sweet! Open every day at 12pm.
What's you favorite place to eat in Mercer County? Comment below and let us know! Or just leave us some love. Don't forget you can also connect with us on social media anytime of the week!
Other Experiences