Thank you for joining us! We'll be sharing updates with you on Friday's, but you can follow along any day of the week on our social channels here:



Now, the nitty-gritty. Summer begins in just a few short weeks so we're making this post all about kicking off the season of fun in the sun! Summertime is undoubtably our favorite time of the year because it has something for everyone, and Mercer County has the season covered with endless recreation, dining options, festivals, swimming… so much to do, so little time. You ready? Here's a list to help get your summer started.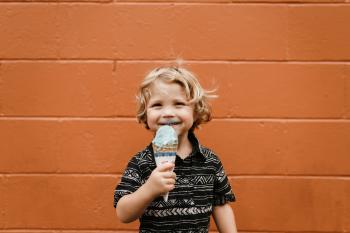 For Those Looking For Team Spirit
1 Thunder Road, Trenton, NJ 08611
609.394.3300  www.trentonthunder.com

Photo via https://www.instagram.com/trentonthunder/
Trenton Thunder is back at full capacity, and they are now home to the Triple-A Buffalo Bisons! A perfect summer outing for all the fun foods (hotdogs, nachos, peanuts, cracker jackets…), cheers, laughs and family bonding. It's great for a guy's night, date night, and corporate event because it's a fun time for everyone and for all ages. It's an American pastime for a reason.
For Those Looking For Recreation
Hiking at Baldpate Mountain
28 Fiddlers Creek Rd, Hopewell Township, NJ 08560
609.303.0700  www.mercercountyparks.org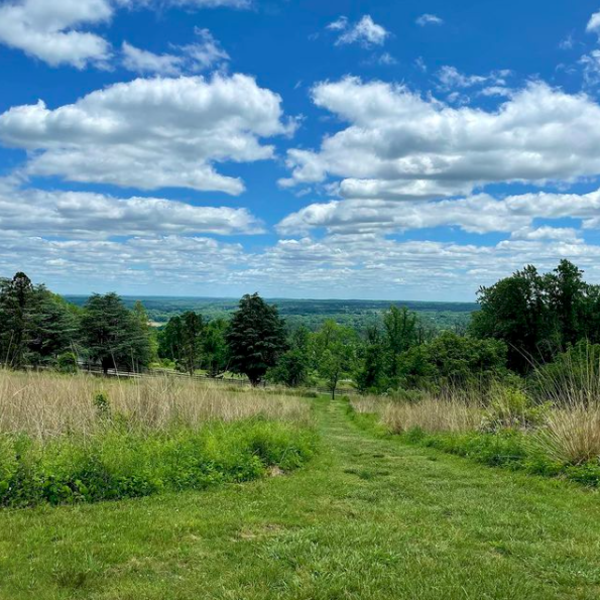 Photo via https://www.instagram.com/beautifulbuckscounty/
Over 12 miles of marked trails for hiking, trail running, mountain biking and more. It also offers the highest point in Mercer County, giving you a spectacular view of the Delaware River. A great place for dog lovers as well!
Golf at Mercer Oaks
725 Village Rd W, West Windsor Township, NJ 08550
609.936.9603 
Mercer Oaks offers an 18 hole championship course that's open year round, but with the landscape of Lake Mercer and Mercer County Park, it's best to see it during the summer months. The course measures over 7,000 yards with a par of 72, and gives two completely different course challenges for players of all levels. 
See Guide to Golfing in Mercer County
Princeton Canoe & Kayak Rental
483 Alexander St, Princeton, NJ 08540
609.452.2403 www.princetoncanoe.com
Easy access to a variety of local waterways, and canoes and kayaks to fit everyone. It's also conveniently located next to hiking/biking baths, restaurants and attractions. Or you can enjoy your own eats at their picnic tables! An ideal day trip.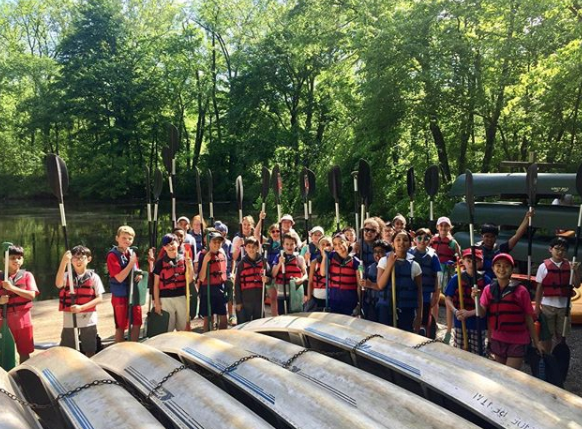 For Those Looking For Family Fun
330 Cold Soil Rd, Princeton, NJ 08540
609.924.2310 www.terhuneorchards.com
Bring the kids and pick your own blueberries, flowers, cherries and more! You can also enjoy the various farm activities offered, see the barnyard animals, attend classes, enjoy the festivals and of course indulge in some food to eat (famous apple cider donuts anyone?). You can also grab some of their freshly picked vegetables, fruits, flowers or home-baked pies to bring home. And don't forget every Friday is their Sips & Sounds event for those who enjoy wine and music with great scenery.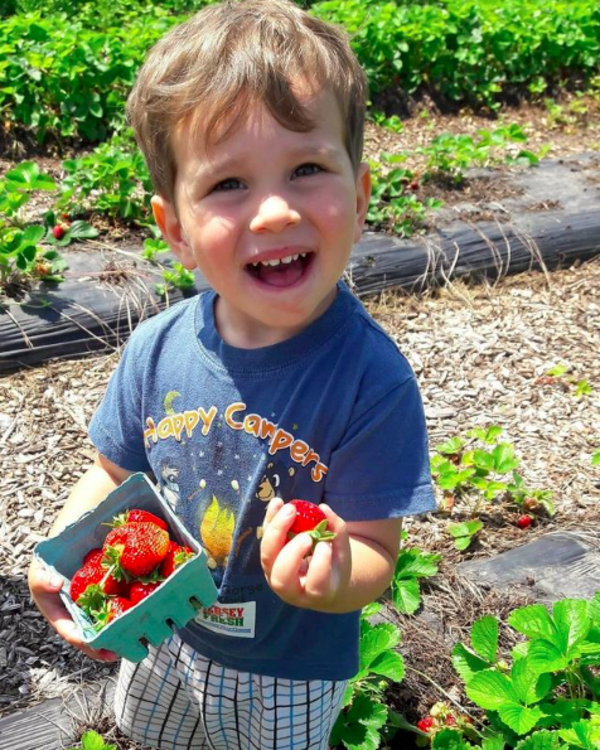 Photo via https://www.instagram.com/terhuneorchards/
Hopewell Tennis & Swim Center
111 Titus Mill Rd, Pennington, NJ 08534
609.737.3600 www.hopewelltennis.com
A great way to have fun in the sun is to get in the water! Hopewell Tennis & Swim Center is located on 12 acres and offers an Olympic-sized pool, wading pool, full-service snack bar and playground. They also offer private and group swim sessions, tennis lessons and summer camps for all ages and abilities. Note that membership is needed!
Live Music and Outdoor Movie Nights in Palmer Square
40 Nassau St, Princeton, NJ 08542
609.921.2333 www.palmersquare.com
Palmer Square is much more than shopping and dining. It has an array of family events happening all season, including their Summer Music Series and Summer Movies on the Green. Check their website for specific dates and enjoy the Palmer Square experience!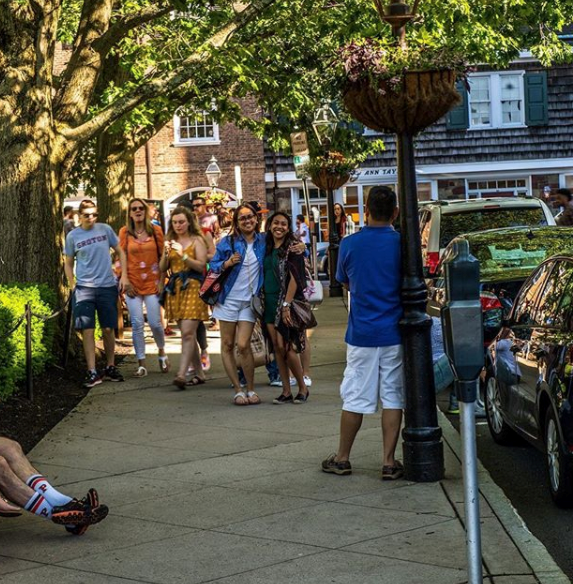 For Those Looking For Good Eats
16 Fairgrounds Rd, Hamilton Twp, NJ 08619
609.584.7800 www.ratsrestaurant.com
There are endless amazing restaurants in Mercer County, but we're listing Rat's here for its incredible outdoor dining experience and surrounding. The restaurant is embedded into a sculpture garden that's reminiscent of Claude Monet's beloved town of Giverny. The French cuisine and walk through the garden will have your heart (and stomach) singing.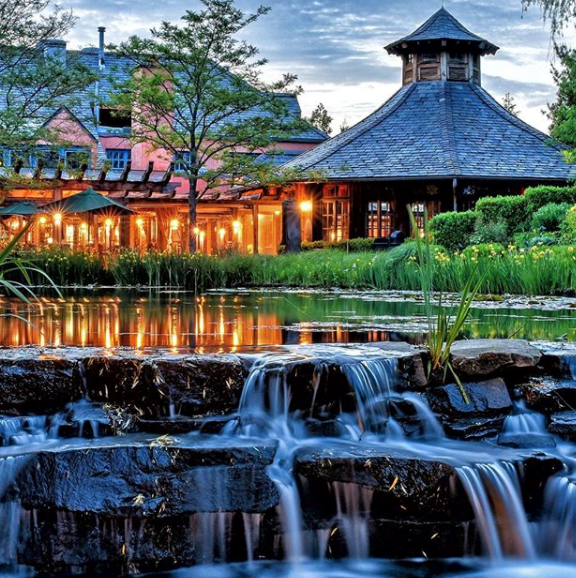 Princeton Farmer's Market
55 Witherspoon St, Princeton, NJ
609.924.8431 www.princetonfarmersmarket.com
The final item on our list is the Princeton Farmer's Market because you'll find fresh local and organic produce, homemade sweets, crafts, live entertainment and your lunch options are endless. Happens every Thursday and helps support local farmers. Come check out the goods for yourself!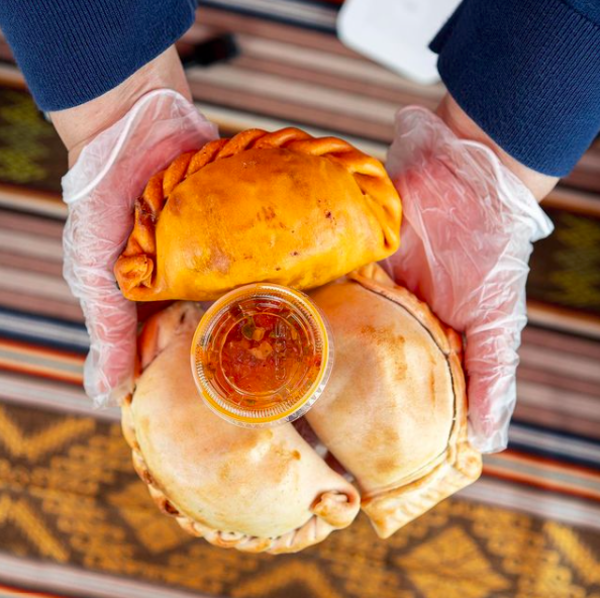 Photo via https://www.instagram.com/princetonfarmersmarket/