Hiking at Baldpate Mountain Ted Stiles Preserve
28 Fiddlers Creek Road, Titusville
The best way to experience fall is to truly SEE it. Baldpate has over 12 miles of hiking if you go the entire loop, and it'll have your family feeling fall in the air, the trees and the view. It brings you to the highest point in Mercer County, which is a spectacular view of the changing leaves. If you snap some pics, tag us! We love sharing your adventures.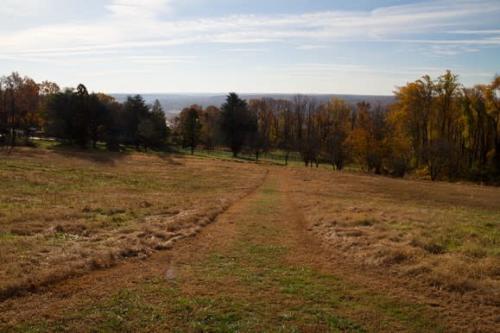 Tricks and Treats at Princeton Shopping Center
301 N Harrison St, Princeton
https://www.visitprinceton.org/event/tricks-and-treats/15829/
When: October 19, 3:00 PM - 5:00 PM
Get everyone ready for Halloween by designing custom canvas bags for trick-or-treating and contribute to a community mural. Join a hands-on DNA experiment with the Graduate Molecular Biology Outreach Program at Princeton University on why pumpkin's are orange. Enjoy some sweet pumpkin bowls, smoothies and a parade throughout the shopping center.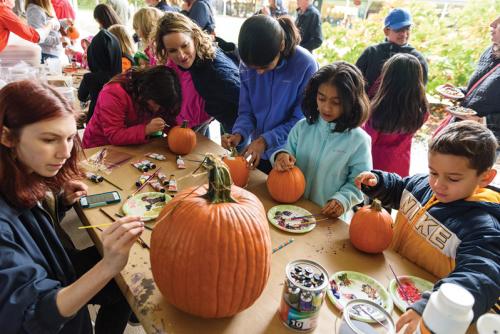 Leaf Peeping at Princeton University
Nassau Street, Princeton
https://www.visitprinceton.org/princeton-university/
Walk along ivy grounds while awing at the stunning foliage falling around you. You'll discover the beauty that is Princeton, but with the colorful leaves it'll feel like you stepped into a painting. Peaceful and joyous. It'll put a spell on you.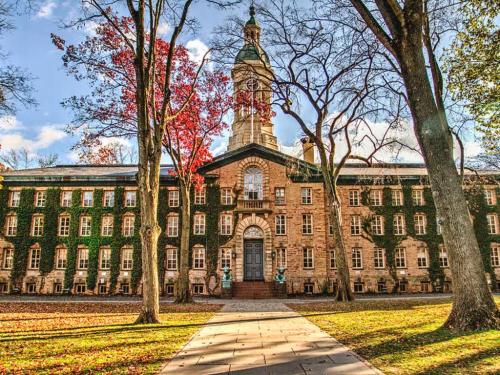 Pumpkins & Hayrides at Terhune Orchards
330 Cold Soil Road, Princeton
https://www.visitprinceton.org/listing/terhune-orchards/5498/
A crucial part of fall is picking pumpkins and riding through the farm on a hayride bundled up with friends and family. Terhune is a NJ favorite due to all its fun activities and delectable farm goods. Note there is a coverage charge on weekends (when the hayrides are active), but if you want to keep costs down make sure to keep your pumpkins small since you'll pay by weight. You might also want to be careful in the farm store since everything in there is hard to say no to! Moms, be sure to check out their FREE mommy & me outing on October 26th.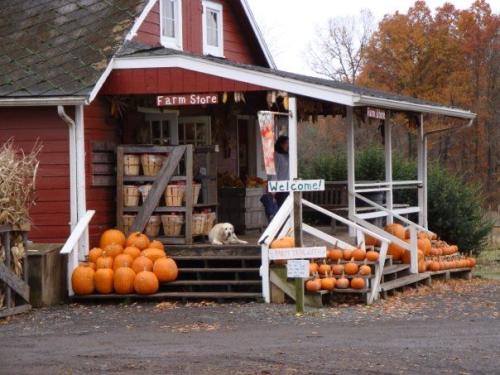 Hamilton Township's Oktoberfest
Veteran's Park, 2206 Kuser Road, Hamilton Twp.
https://www.visitprinceton.org/event/oktoberfest/15830/
When: October 20, 11:00 AM - 5:30 PM
Free admission for a multitude of fall activities! Musical entertainment, amusements, pumpkin patch, hay rides, corn mazes, food trucks and more. This is pretty much fall wrapped into one incredible day.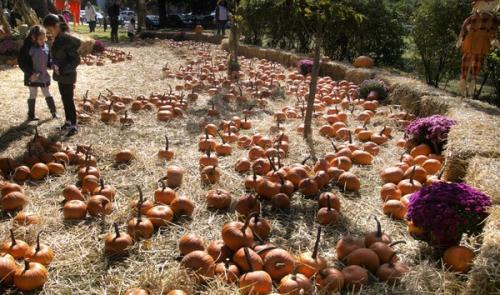 Bonus for Adults:
Harvest Celebration at Crossing Vineyards
1853 Wrightstown Road, Newtown, PA
https://www.visitprinceton.org/event/harvest-celebration-bucks-county-wine-trail/13681/
When: October 12 - 13, 12pm - 6pm
No cover charge! Stop by for live music, complimentary food samples by local culinary experts, hot apple cider and some wine (if you're into that sort of thing). Also be sure to check out their Howl-O-Ween for your furry dog children!