Sure the sight of rain may put a damper on your mood, but it certainly can't stop you from having a great time, especially in Princeton. Even during the dreariest of weather you can still savor delicious bites in a number of the town's famous eateries, explore incredible museums or sit back and relax at a local brewery. With these activities, you won't mind spending your time indoors.
Princeton University Art Museum
Elm Drive (located on the University Campus. Follow lamp post museum banners)
Princeton, NJ 08544
www.artmuseum.princeton.edu
Open: Tuesday - Sunday, See website for specific hours
An impressive and well curated collection of art from regions around the world. They offer informative tours on the weekends, but you're free to visit at any time during their museum hours. Admission is free and donations are welcome.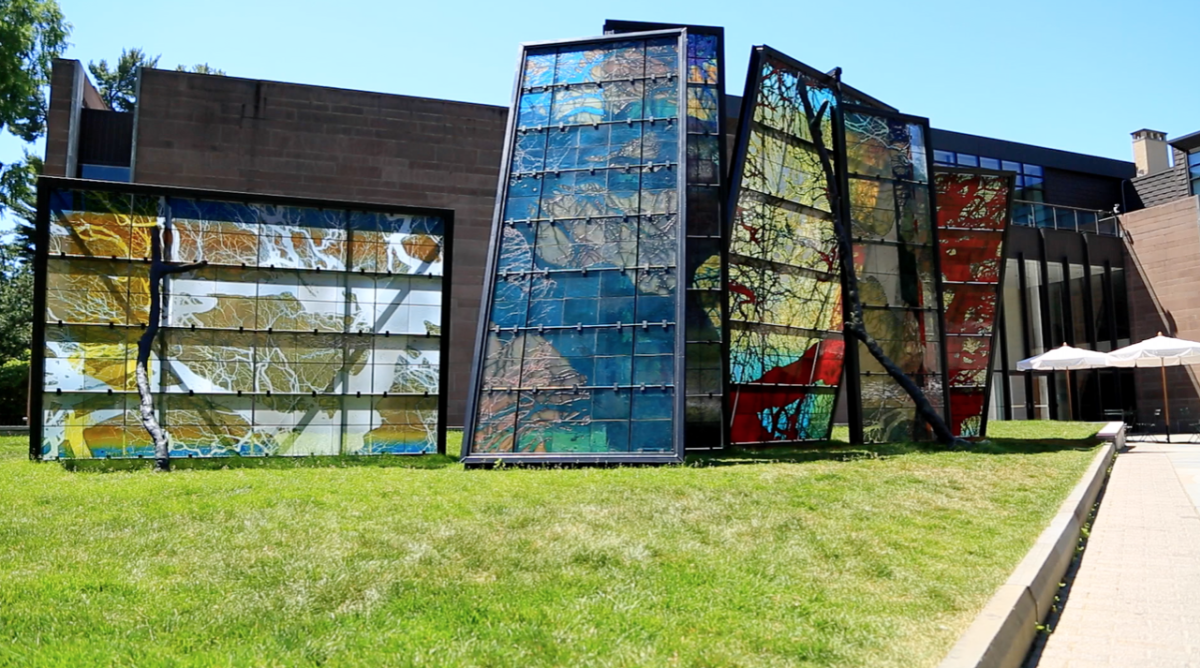 55 Stockton Street
Princeton, NJ 08540
www.morven.org
Step back in time and explore a piece of American history at the Morven Museum and Garden, which was home to Richard Stockton, signer of the Declaration of Independence and Brendan Byrne, the 47th governor of New Jersey. You'll also find fine and decorative arts and if the rain holds off, you can walk the Colonial Revival Garden.
Jersey Girl Food Tours through Princeton
A Farmer's Food Tour
www.jerseygirlsfoodtours.com
What better way to forget about a rainy day than to eat your way through it? Sample food from Princeton's finest restaurants, which all place a strong focus on ingredients brought to our tables by surrounding Princeton farms, as well as other sustainable sourcing practices. Meet select farmers, chefs, owners, and of course sample delicious food and spirits.
127 Village Boulevard
Princeton, NJ 08540
www.pinotspalette.com/princeton
Grab your friends and spend a day painting and sipping wine, which is a perfect way to enjoy the arts and de-stress at the same time. Winner of the Princeton Chamber 2018 Small Business of the Year award! Check their calendar for a full list of events.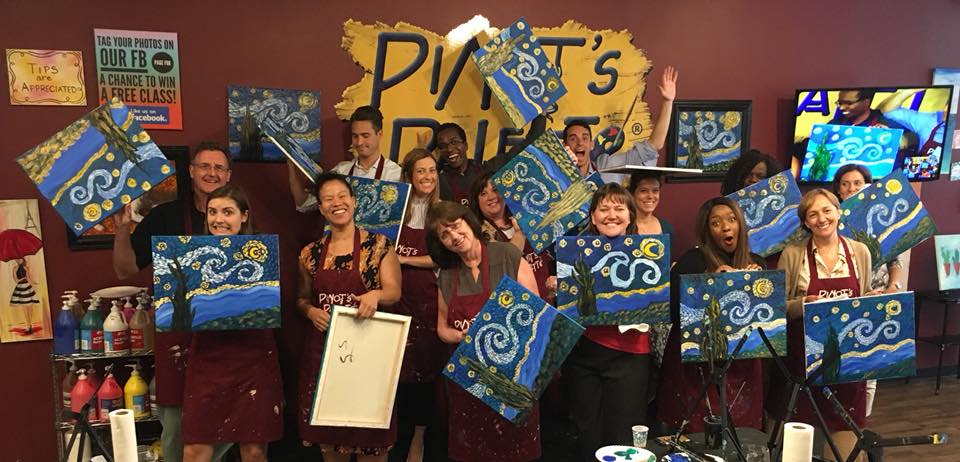 160 Nassau Street
Princeton, NJ 08542
www.princetongardentheatre.org
Rainy days and movies go hand in hand, and the Garden Theatre shows first-run films of high artistic quality. You'll see some special programming like classic Hollywood and foreign language films, special kids matinees along with recent films. So grab some popcorn and get cozy with a good movie.
Triumph Brewing Company
138 Nassau Street
Princeton, NJ 08542
www.triumphbrewing.com
Triumph offers well crafted, house made beer made right on the premises. (You can even watch the brewing process while you dine!) Upscale tavern fare that pairs well with the beer, along with occasional live music. The atmosphere can't be beat and it's the perfect way to wind down after a long day.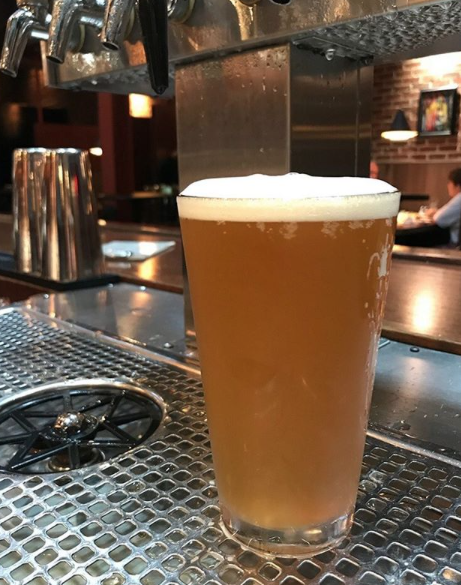 301 North Harrison Street
Princeton, NJ 08540
www.princetonshoppingcenter.com
A unique design encompasses more than 40 local and national storefronts in a landscaped courtyard, but covered by walkways so you can enjoy shopping without getting soaked. There's something for everyone here to enjoy, even men who hate to shop! Check their website for the all various shops and restaurants available.
65 Witherspoon Street
Princeton, NJ 08542
www.princetonlibrary.org
One of our favorite ways of clearing the rainy day blues is getting lost in a good book. Incredible collection of reading available at this library, along with play rooms, study rooms, a cafe and engaging family friendly events happening daily. Sign up for a library card to get even more benefits, such as access to a Mac laptop to use within the library, complimentary admission to several world famous museums, along with two hours of free parking per day in the Spring Street Garage.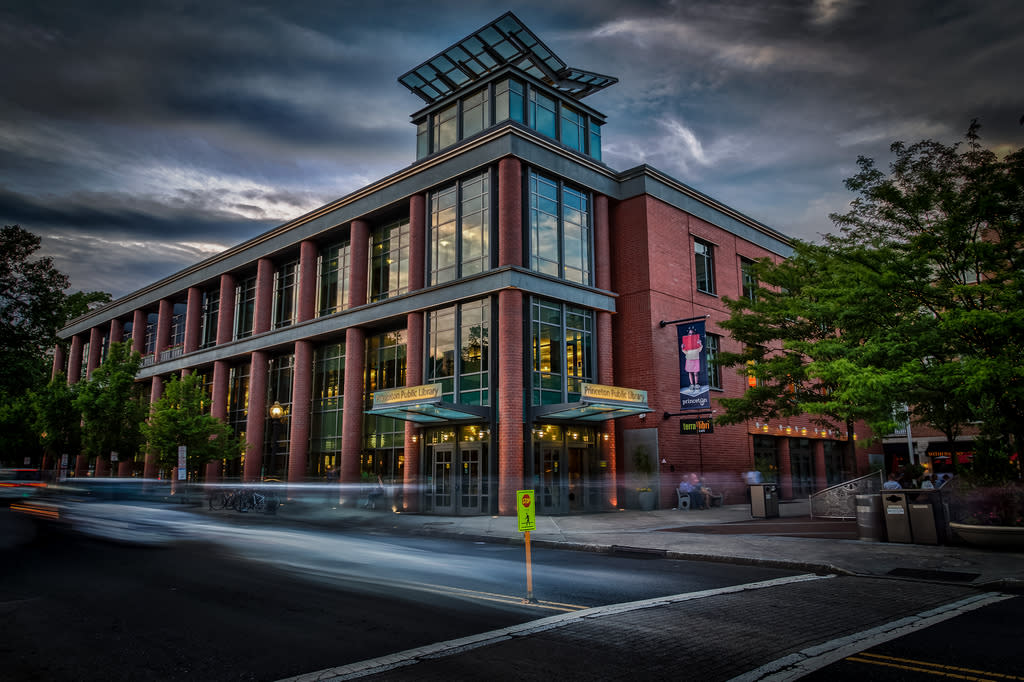 Get Social
Enjoying your time in Princeton? Share it with us! Post a photo with the hashtag #SummerinMercer and you'll be entered for a chance to win some great prizes (and a way to turn that rainy day into a sunny one!).