Summer is the best time to experience what the Garden State has to offer! Shopping local not only helps the business community but will keep your taste buds happy. Check out these local Mercer Farmers Markets offering an array of fresh and organic produce, baked goods and a bunch of other goodies! 
Pennington Farmers Market
Rosedale Mills 101 Route 31, Pennington, NJ
Open: Saturdays 9 am - 1 pm Mid-May through November
A smaller market, but still offers a great selection of organic and conventional produce. You'll find some unique finds here as well, such as pure maple syrup, soups, handcrafted soap, sauces and grass-fed beef. Be sure to check out the food trucks that stop by!
Princeton Farmers Market
Dinky Train Station Lot
172 Alexander Street, Princeton, NJ 08542
Open: Thursdays 10 am - 2 pm through November 17th
Plenty of local vendors are located here with organic produce, farm-fresh meats and eggs, olive oil, fresh oats and tons more. There are even homemade treats for your fur babies! Parking is free during market hours located in the rear lot adjacent to the market section.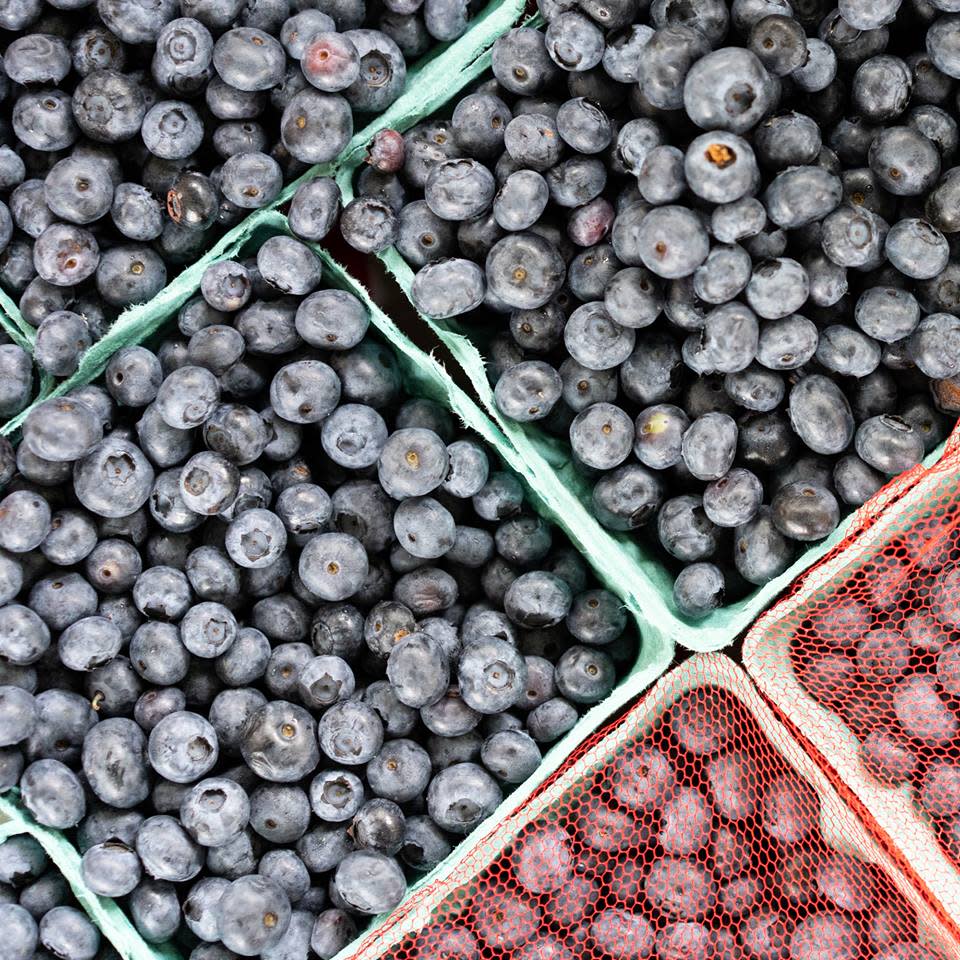 Photo via Princeton Farmers Market
Robbinsville Farmers Market
Miry Run
66 Sharon Rd, Robbinsville, NJ 08691
Open: Tuesdays 3:30 pm - 7 pm until August 30th
This market provides a large selection of fresh local fruits & vegetables, as well as other food, household, flower and pet items.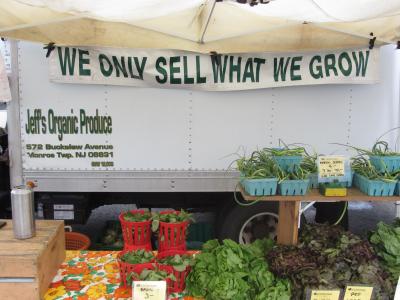 Photo via Robbinsville Township
Trenton Farmers Market - Spruce Street
960 Spruce Street, Lawrence Twp, NJ
Open: Wednesday - Saturday 9 am - 6 pm, Sunday 9 am - 3 pm
A farmer-owned cooperative since 1939, and located on Spruce Street in Lawrence since 1948, the Trenton Farmers Market is a beloved farmers market filled with a wide selection of Jersey Fresh fruits and vegetables, a smoke shop, Amish meats and poultry, a Polish deli, kielbasa, artisan cheese, baked goods, BBQ, rotisserie chicken, vegan selections, clothing, jewelry, handbags, home goods, essential oils, handcrafted soaps and body care, vintage sports jerseys, sweets and nuts, donuts, local wine, plus an Amish grocery store.
West Windsor Community Farmers Market
Vaughn Drive at Princeton Junction Station (enter market at 877 Alexander Road)
Open: Saturdays 9 am - 1 pm until November 19th
WWCFM is known for the wide range of items offered by its farmers including organic and conventionally grown fruits and vegetables; locally grown oats; alpaca and llama fiber products; grass-fed beef, pastured pork, lamb, poultry, yak meat and eggs; artisan cheese and yogurt; savory and sweet pies; cut flowers; honey; mushrooms; cider; bedding plants, and hanging baskets.
Their non-farm vendors' offerings include artisan bread and pastries; jams; tomato sauces and ketchup; jams; pickles and pickled vegetables; fresh fish and shellfish; gluten-free bread and treats; vegan baked goods and salads; fresh pasta, wine, beer and distilled spirits; and knife sharpening.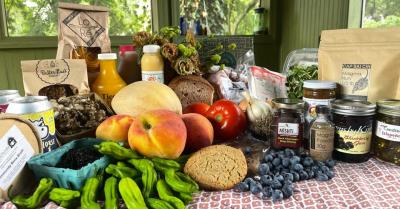 Photo via West Windsor Community Farmers Market Facebook Page