Albert Einstein first visited Princeton University in 1921, the year before he won the Nobel Prize in physics. He came to deliver lectures on the theory of relativity and to accept an honorary degree, and he ended up living in Princeton for the rest of his life while working at the Institute for Advanced Study. He's a significant part of Princeton's history, which is why he's celebrated every year in town on his birthday, March 14th or 3.14, the mathematical constant known as Pi. Since Einstein was quite the mathematical wizard, why not celebrate both his birthday and Pi? Join us in Princeton this March 9th and 14th for some Pi-rades, pie eating, pie judging, pie throwing, Pi reciting, pizza pie judging and Einstein look-alike games for a Pi-ful day of celebrations. You might just leave with a new appreciation for math.
Saturday, March 9th
9:00am - Apple Pie Eating Contest
301 N Harrison Street
Stop by McCaffrey's in the Princeton Shopping Center and hop on up to the second floor for some amazing pie. First come, first served.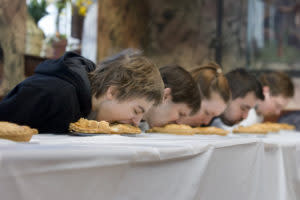 10:00am - Surprise Birthday Party for Einstein
Palmer Square East
Get ready for Einstein's birthday bash at the Nassau Inn Conference Room by learning about some fun facts on the guest of honor. You might just see Albert himself and of course… eat some more pie!
10:00am - 12:00pm - Einstein in Princeton Guided Walking Tour
Meet at the Nassau Inn, Second Floor
Stay at the Nassau Inn and join the Princeton Tour Company as they take you through the neighborhood and hangouts of Princeton's most beloved genius. This is about a 2 mile walk and will give you everything you need to know about Einstein!
12:00pm - Einstein Look-A-Like Contest
Nassau Inn Conference Room - Standing Room Only
Do you have yourself a little Einstein? Why not dress them up and win some money? $314.15 to be exact, which would make for quite a nice lunch. A big bonus for anyone who shares a birthday with Einstein - you get to be a judge at this event and for the rest of your life! A special Pi day treat!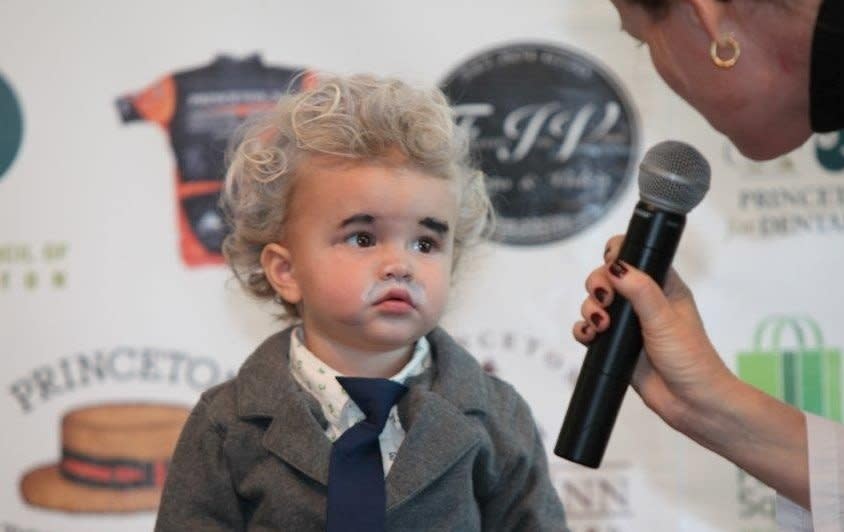 12:00pm - 4:00pm - Einstein Salon and Innovators Gallery
Updike Farmstead, 354 Quaker Road
View the Historical Society's Einstein exhibit to make your day complete! $4 for admission.
1:00pm - What is Pi? How Memory Works
Nassau Inn Conference Room A&B
A demonstration of fun memory techniques by former Pi Recitation world record holder, David Fiore.
1:30pm - The Famous Pi Recitation Contest
Nassau Inn Conference Room A&B
This event is only for kids 12 years and younger! Think your child can recite the never-ending number? Register them here. Winner takes home $314.15 and gets to lead the Pi-Rade (a parade celebrating Pi of course…) around Palmer Square!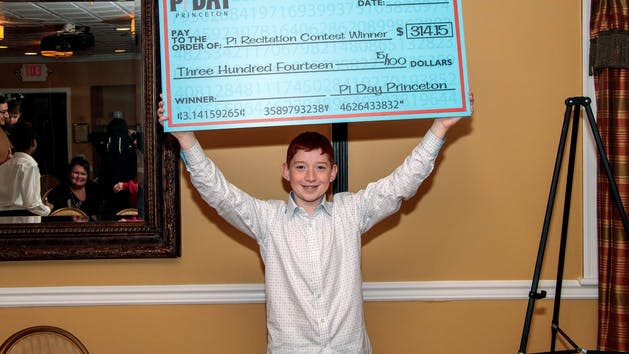 1:59pm - Pizza Pi Competition
Princeton Pi, 84 Nassau Street
Three contestants will be chosen onsite to compete at this event. Each competitor will have 5 minutes to choose from all the ingredients at Princeton Pi to create the best pizza! Judges will be selected from the audience. Winning participant will win one free medium cheese pizza each month for the remainder of 2019!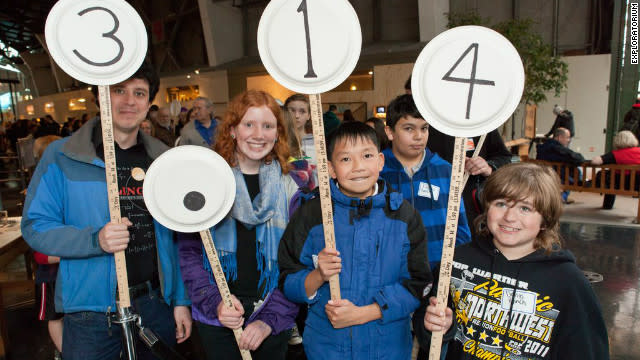 2:00pm - Children's Book Signing
Princeton Public Library, 3rd Floor
Join the story time and book signing event with Will Mara, author of an upcoming children's biography on Einstein. JaZams will have copies of the book onsite!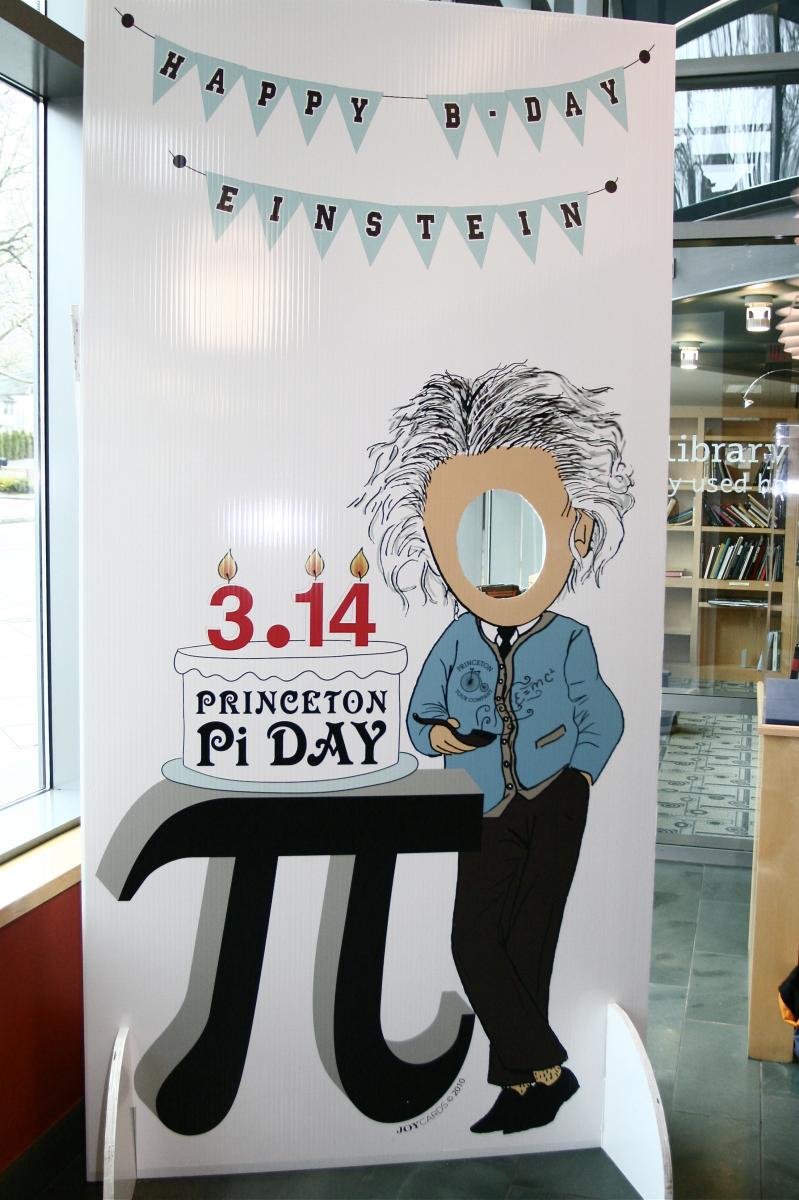 2:30pm - Best Apple Pie Contest
Nassau Inn Conference Room A&B
The top three Princeton pastry chefs face off for the best apple pie contest! VIPS and residents of Princeton determine the winner.
3:14pm - Pie Throwing Event
Palmer Square Green
You get to throw a bunch of pies! Free until supplies last!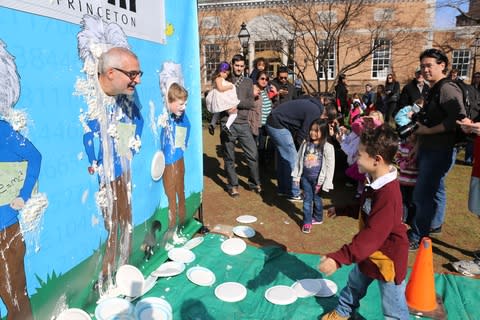 4:00pm - House of Cupcakes Decorating Competition
34 Witherspoon Street
Come to compete to be the #1 Cupcake Decorator in Princeton! Each competitor has 5 minutes to decorate a cupcake that represents Pi or Einstein. Judges will be selected from the audience and contestants will be chosen by the number of friends and family they bring to cheer them on! Winner gets one free cupcake each month for the remainder of 2019!
5:00pm - Nerd Herd Guided Pub Crawl
Yankee Doodle Tap Room, bottom floor of Nassau Inn
Join Jennifer Moss for a guided pub crawl of Princeton to learn the history behind all its beauty. Only for nerds 21 years and above!
Thursday, March 14
10:00am - 11:30am - Tour of Landau's Albert Einstein Museum
102 Nassau Street
Princeton Tour Company guides you through the life of Einstein with some bonus stories of his years in Princeton. Landau's will be selling commemorative tees to benefit the Albert Einstein Museum in Ulm, Germany, which is where Einstein was born.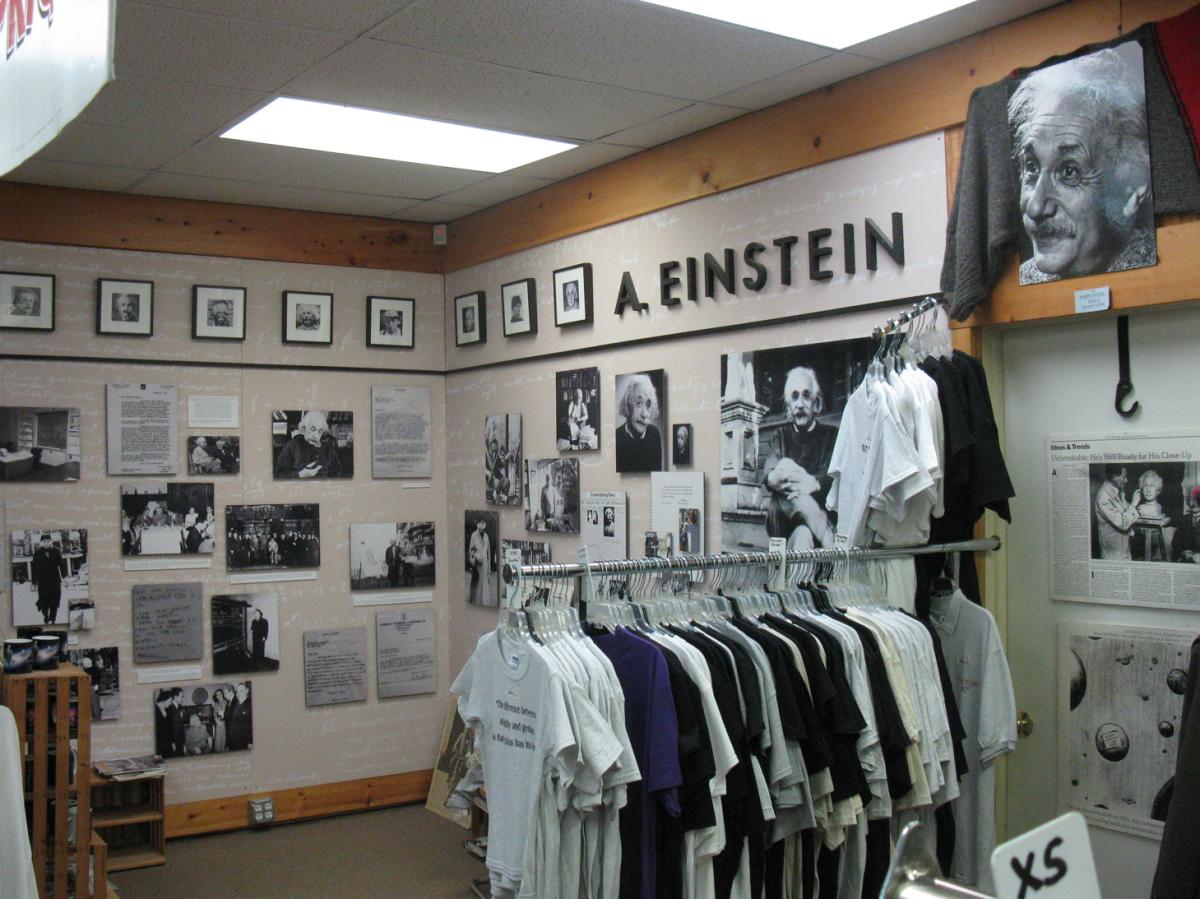 3:14pm - 3:3pm - Pi Day Pop Up Wedding/Vow Renewal Ceremonies
84 Nassau Street
Pi is love. Make your wedding or vow renewals extra special with a ceremony in a pizza shop dedicated to Pi. We can't think of anything more romantic than that.
6:00pm - Author Talk: Einstein's Shadow
Princeton Public Library, Community Room
Seth Fletcher will be speaking about his new book, which follows a team of elite scientists on their historic mission to capture the first picture of a black hole, putting Einstein's theory of relativity to its ultimate test.
7:00pm - 9:00pm - Motown Inspired Musical Performance
102 Witherspoon Street
Finish your Pi Day celebrations with some fun, funky music. See the Einstein Alley Musician Cooperative perform, along with a second performance by The Beagles of some selections from the Motown songbook.