The beautiful Garden State, or as many know, New Jersey, became the third state to ratify the U.S. Constitution and first to sign the Bill of Rights. Down the street from Princeton, New Jersey is the state capital, Trenton. Speaking of Trenton, the Battle of Trenton was such a small yet significant piece during the American Revolutionary War that greatly strengthened the morale and united the colonial army and militias. this beautiful state that I call my home has such significant history for myself as well as our country. 
Raise a glass and #CelebrateNJ at your favorite brewery, winery, cidery, distillery, or wherever you celebrate summer. Post a photo, tag a few friends and #CelebrateNJ. You'll be automatically entered to win a prize from NJ Tourism partners throughout the state.
Here's how to enter!
1. Post a photo or selfie of, or at, your favorite New Jersey venue/location
2. Caption it... "Celebrate NJ from 'favorite venue / location'
3. Tag two friends
4. Hashtag "#CelebrateNJ"
*The campaign runs until July 27th
Take a peek below at my top places to celebrate NJ in the Mercer County Region!
330 Cold Soil Road, Princeton, NJ 08540
Owned and operated by Pam and Gary Mount, and daughters Tannwen Mount and Reuwai Hanewald, Terhune Orchards Vineyard and Winery offers an exciting selection of award-winning red, white and fruit wines crafted from our own vineyards and orchards. Terhune Orchards is one of the few operating family farms in the Garden State to also have a winery and tasting room. Wine is sold in the winery, the farm store  and online. The winery is in the open air setting of our 100-year-old historic apple orchard. Wine and live music events throughout the year are popular activities at Terhune Orchards.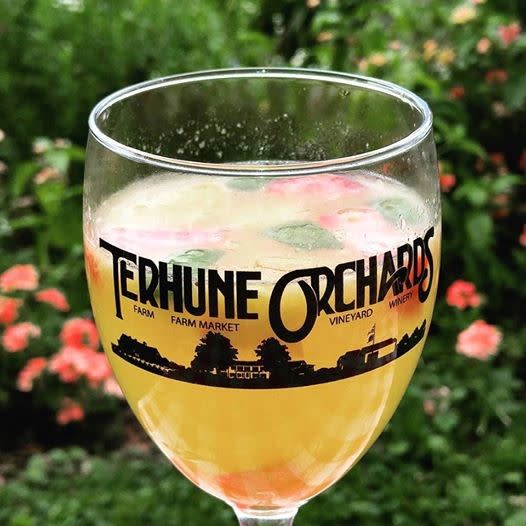 Photo from Terhune Orchards
130 Hopewell Rocky Hill Road, Hopewell, NJ 08525
Located on a sustainable farm in the Sourland Mountains of Hopewell, New Jersey, Sourland Mountain Spirits sit at the crossroads of the American revolution, craft spirits, and grain-to-glass production. They're building a community of spirit lovers looking for meaningful experiences that elevate the brain, fill the heart and quench the thirst. Get ready for a great tasting experience paired perfectly with a beautiful and comfortable atmosphere!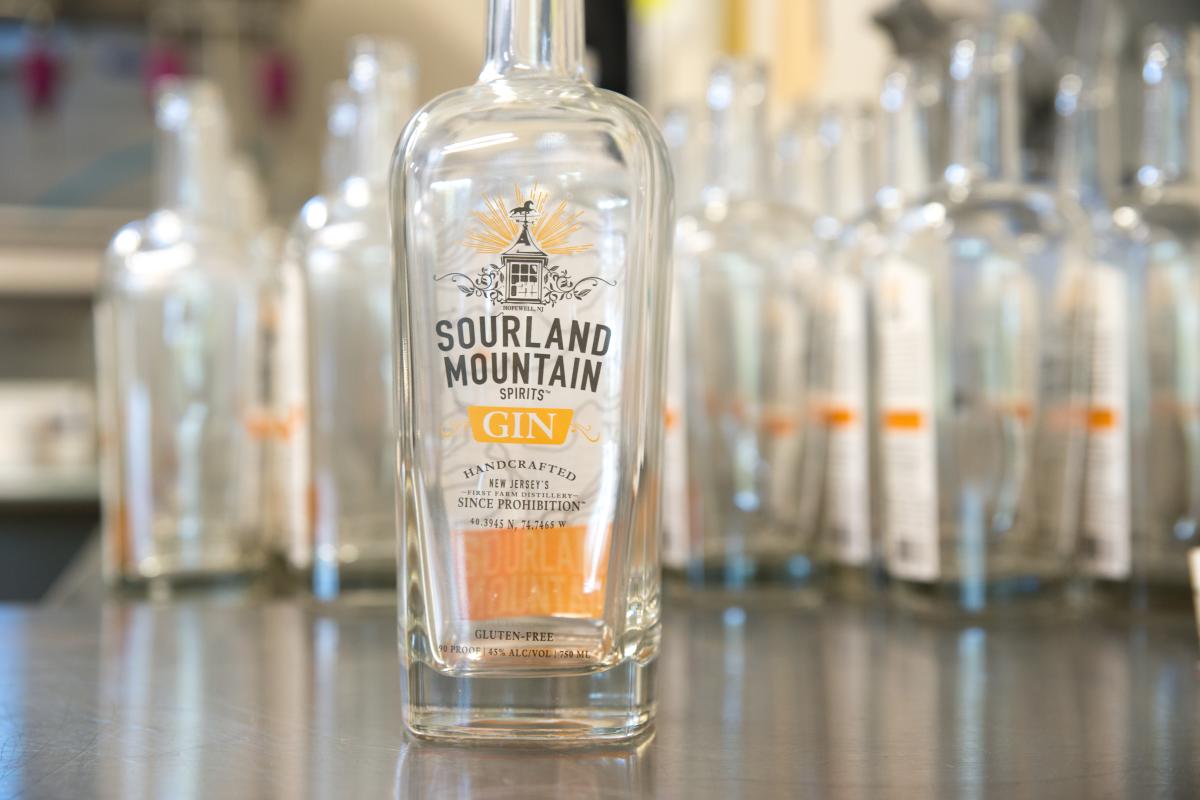 Photo from Sourland Mountain Spirits 
46 Yard Road, Pennington, NJ 08534
 Blending Old World flair with New World style, the Neri family brings 3 generations of Tuscan wine making experience to the beautiful Hopewell Valley. Their finely-crafted wines have dependably returned with medals from hundreds of local, national, and international competitions. Hopewell Valley Vineyards hosts weekly music events and offer private event hosting, tastings and winery tours.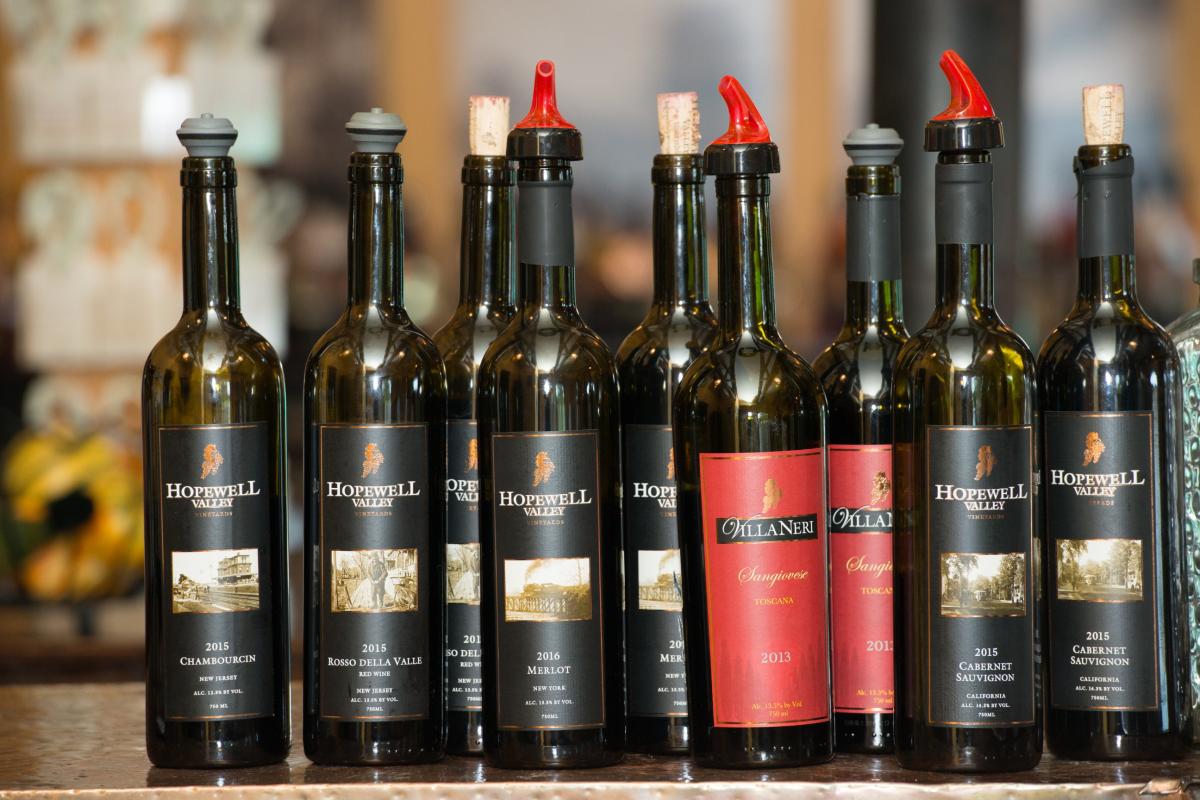 Photo from Hopewell Valley Vineyards