Cheese lovers, prepare yourself. National Cheddar Day happened this month, and we don't care what anyone says, we're celebrating all month long! With all this snow, we could use a little grilled cheese (or two) to warm up. Princeton has the best cheddar options around, if we do say so ourselves, so get ready to order something cheesy!
Warning: Images below will make you hungry. Yum!
Say Cheez Cafe
183 Nassau Street, Princeton, NJ
Let's start with where to get a fabulous, hearty, oozing grilled cheese. Say Cheez is it, and you know they do it well just from the name. Visitors give it five stars saying this place is a true gem for those who like cheese and a favorite spot to stop at in Princeton. We have to agree because they make cheese the best way possible. Aside from grilled cheese, they have Mac 'n cheese, melted cheese sandwiches, soups, make your own sandwiches, and many other wonderful comfort foods.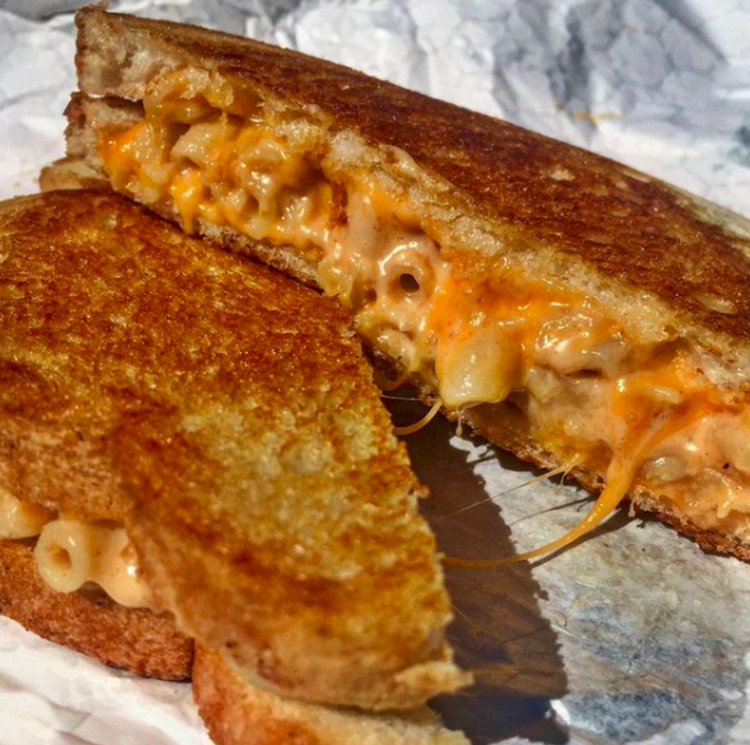 Photo via https://www.instagram.com/anjali_eats/
Olsson's Fine Foods
53 Palmer Square W, Princeton, NJ
https://www.olssonsfinefoods.com
If you love creating cheese boards, you must stop here. They provide tasting appointments and classes to make sure you know your cheese well. Lots of specialty cheeses here, but if you like to keep it simple, we personally recommend stopping by for one of their crunchy, gooey, delicious grilled cheese sandwiches. There are many incredible places to eat in Princeton, but we put Olsson's sandwiches and salads on par with the best.
Also try their virtual mozzarella cheese making class or burrata class to truly bring your cheese game to the next level!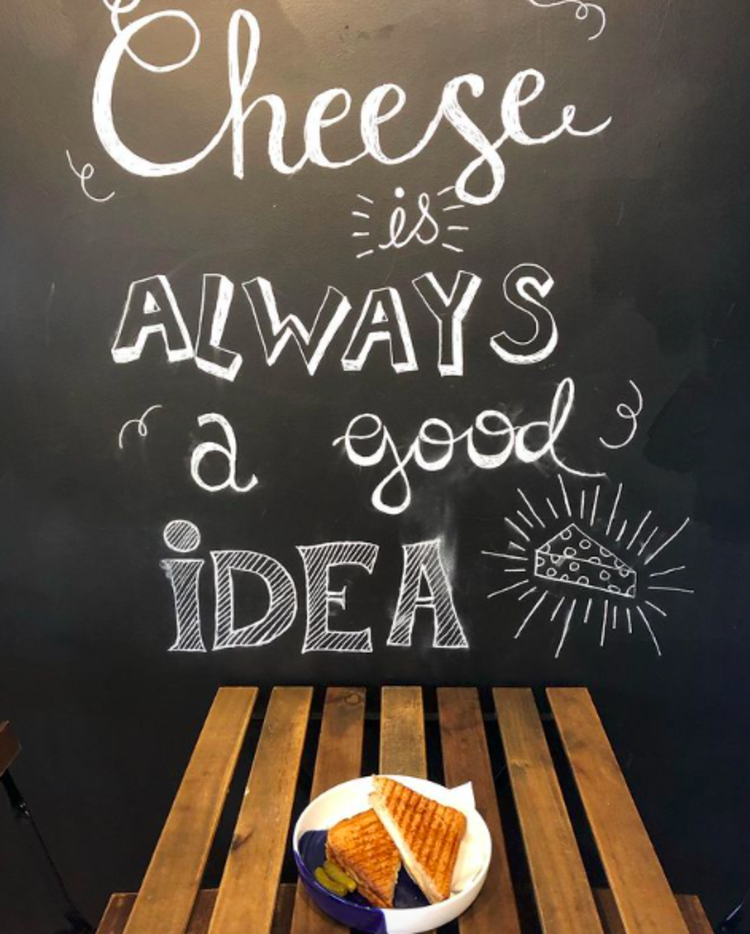 Photo via https://www.instagram.com/miyatableandhome/
Princeton Soup and Sandwich
30 Palmer Square E, Princeton, NJ
https://www.princetonsoupandsandwich.com
If you like options, head to PSS for a large selection of cheesy soup and sandwich goodness. Lots of fresh, rich flavors and they cater to the vegan and gluten-free crowd as well. They were a two-time winner of Town Topic's pick for Best Sandwich Place, and one of our favorites is the "Abreezy" Fried Chicken, which highlights the cheddar cheese beautifully for this wonderful holiday.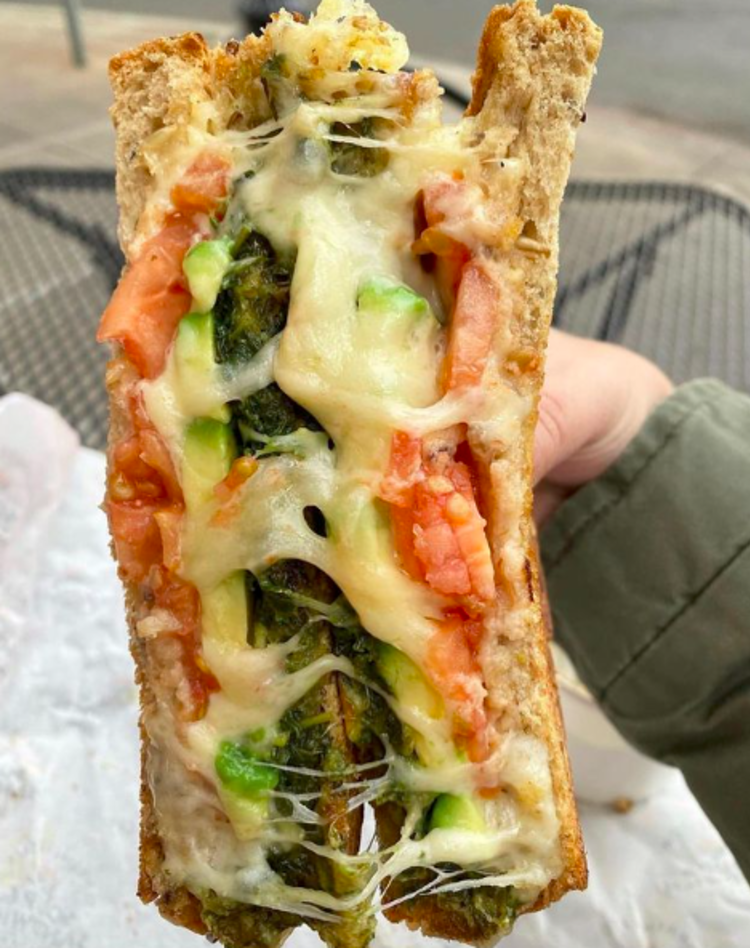 Photo via https://www.instagram.com/princetonsoupandsandwich/
Want to make your own sandwiches? Check out these top places:
McCaffrey's Food Market
301 N Harrison Street, Princeton, NJ
While great cheese can be purchased at Olsson's, we also suggest trying McCaffrey's for an amazing selection. Local, handcrafted cheese with lots of variety. And if you need help, the amazing staff there can help suggest a great option. Stop by their bakery for some sensational options for homemade sandwiches.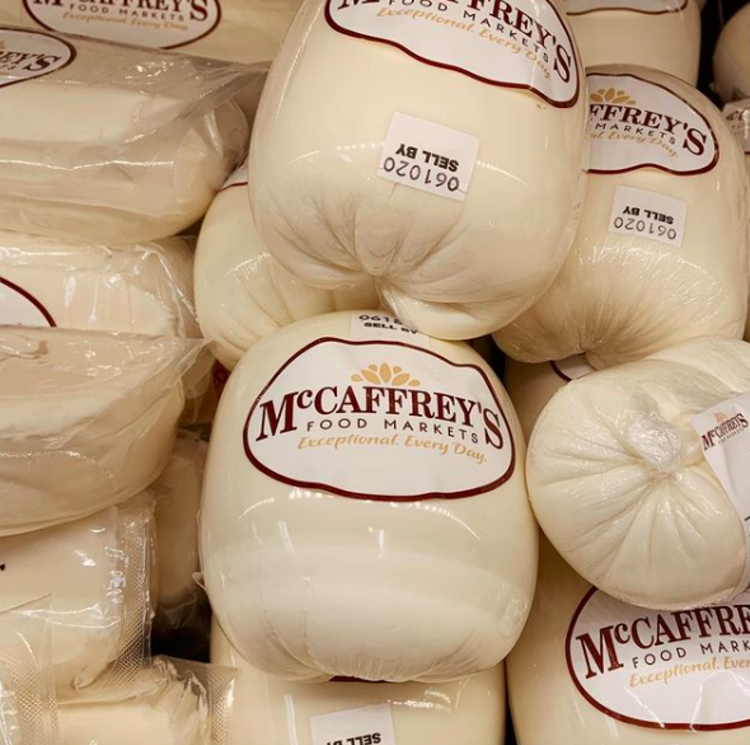 Photo via https://www.instagram.com/mccaffreys_markets/
Whole Earth Center
360 Nassau Street, Princeton, NJ
https://www.wholeearthcenter.com
Another one of our top grocery stores is Whole Earth Center. They were not only founded on Earth Day but on the very first Earth Day in April 1970. It's Princeton's oldest natural food store and they not only offer quality, clean food but options that are delicious. And you guessed it, they have supremely great organic cheese. Order a wonderful sandwich there or try one of their great selections to make one at home. May we suggest the cheddar?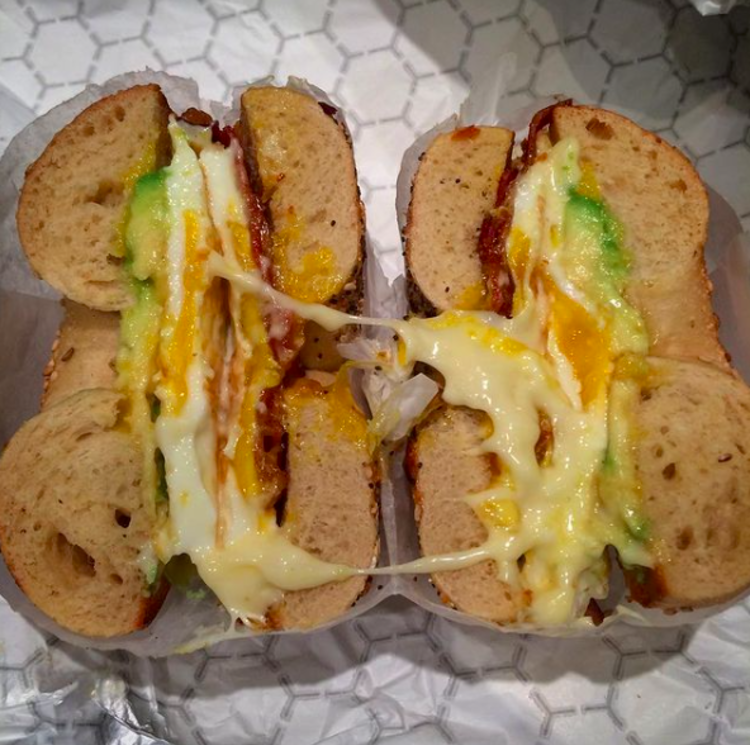 Photo via https://www.instagram.com/itisfinefatty/