Although February is dedicated to Black History Month, it is important to support the diverse Black-owned businesses in our region throughout the year. According to SmartBiz, there are approximately 2 million Black-owned businesses in the United States. Starting your own business can be challenging, but the rewards outweigh the difficulties. While the economic downturn caused by the coronavirus pandemic had a detrimental effect on our economy, some innovative professionals were able to survive and thrive over the past two years. I spoke to a few entrepreneurs that had the dedication, motivation and perseverance to establish a successful business and achieve their goals. Supporting the local businesses in the Princeton-Mercer Region not only helps the economy but also results in the creation of employment opportunities.
K's Event Decorations and Rentals
966 Kuser Road, Hamilton Township, NJ
When you are planning an event, every detail is important. That is why the event planner you hire is critical to the event's success. The person must be a creative visionary that can turn your dream into a reality. Antonia James, CEO of K's Event Decorations and Rentals is that person. Antonia and her team create unforgettable events that embody the distinctive vision of her clients. In addition to event planning, Antonia is a florist with a full-service design studio creating visually stunning floral and balloon arrangements to elevate your event. Whether you are planning a gala, wedding, bridal shower, religious celebration, birthday party, baby shower or corporate event, Antonia and her team will plan a unique event that will charm your guests and relieve you of the stress of event planning so you can relax and enjoy your special occasion.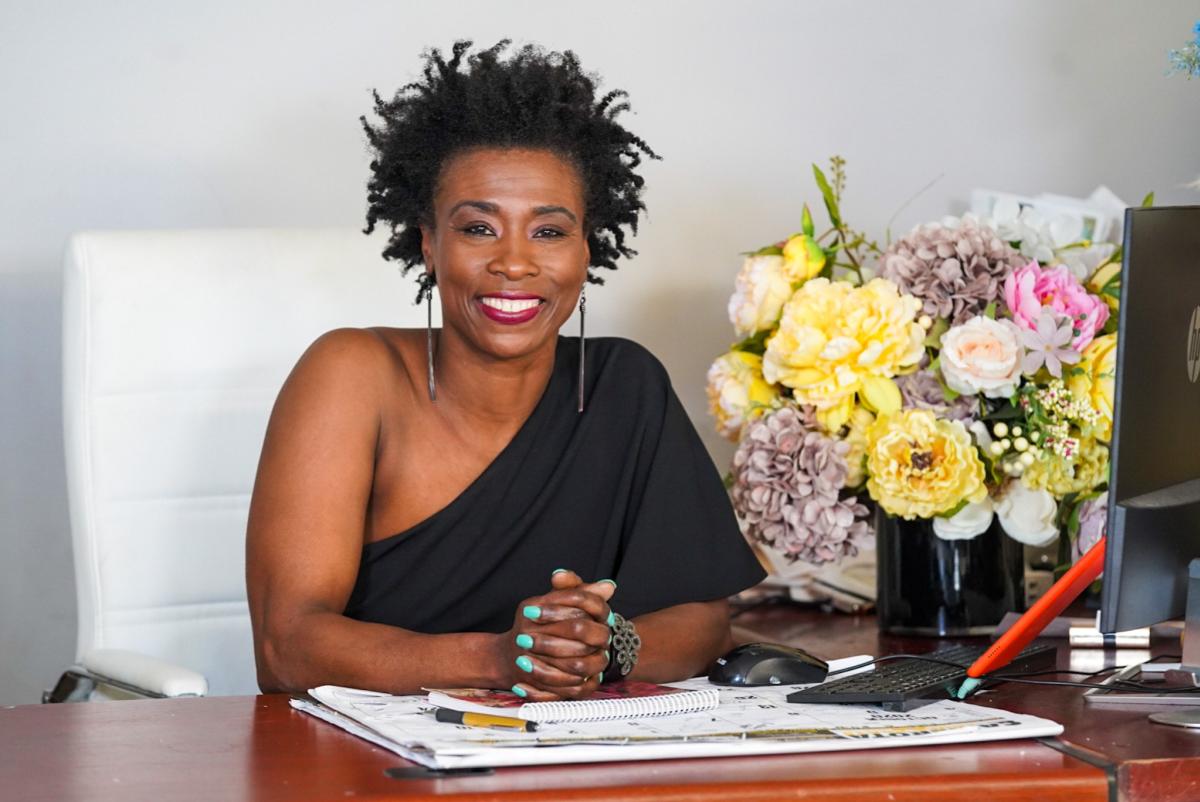 Photo via https://www.kseventdecorations.com/
GeoGreens
1 North Johnston Avenue, Hamilton, NJ
Desmond Hayes founded GeoGreens in 2014 with the goal of educating people on the benefits of eating healthy and providing residents with fresh nutritious local produce. A true environmentalist, after reading about the "17 Sustainable Development Goals (SDG's) adopted by the United Nations, Desmond was motivated to see if he could personally accomplish some of the goals. He succeeded, GeoGreens is an indoor hydroponics farm that utilizes a water-based solution to provide fresh locally grown produce year-round without soil. The benefit of farming without soil is there are no pests, which means you don't need to use pesticides which is better for our personal health as well as the environment.  The farm grows approximately three tons of produce including lettuce, spinach, kale, arugula and a variety of herbs. Additionally, Desmond is active in the community partnering with assisted living facilities, local food banks, nonprofits and schools offering tours and the opportunity to pick your own produce. 
If eating healthy is part of your New Year's Resolution, check out some of these recipes: Fresh Weekly Recipes | GeoGreens. Since I'm a fan of quinoa, I made the Feta-Quinoa Cakes with Spinach for dinner last week and they were delicious. To book a tour or volunteer, click here: https://geogreens.org/.
You can learn more about The 2030 Agenda for Sustainable Development and the 17 Sustainable Development Goals, by clicking here: THE 17 GOALS | Sustainable Development (un.org).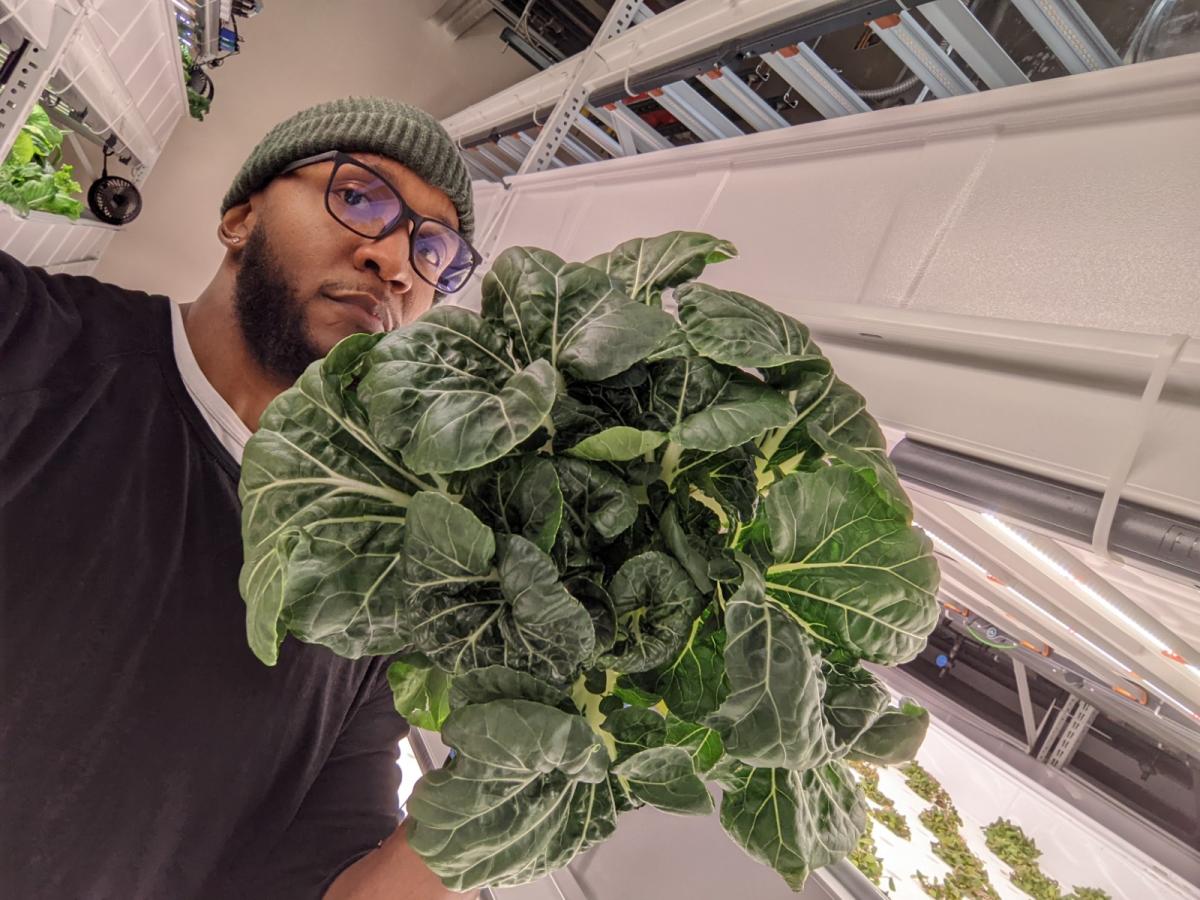 Photo via https://geogreens.org/
KinderSmile Community Oral Health Center
101 N. Broad Street, Trenton, NJ, Princeton, NJ 
KinderSmile Community Oral Health Center Trenton
Did you know that according to the CDC, children between the ages of 5 and 19 from low-income families are twice as likely (25%) to have cavities, compared with children from higher-income households (11%). When left untreated, children can experience pain and infection leading to problems with speaking, eating, and learning. This statistic is troubling, but unfortunately not surprising. All children regardless of their family's socioeconomic status should have access to affordable and quality medical care. 
In 2007, Dr. Nicole McGrath-Barnes founded KinderSmiles Foundation based on this premise. Fifteen years into a successful private dental practice, she began volunteering with local nonprofits offering pro-bono dental services to the community. Dr. Nicole as she is affectionately called by her patients and their families is a passionate advocate for ensuring children and families in underserved communities have access to free and low-cost dental care. Since 2014, Dr. Nicole has provided free dental services to children in New Jersey, Trinidad, Haiti, Guatemala, Peru, Nicaragua and Jamaica. The KinderSmile Community Oral Health Center in Trenton is bright and inviting, with a child-friendly environment where children can relax and play while waiting for their appointment. While we do not have an immediate solution to address the lack of affordable health care, we are grateful to have Dr. Nicole and the KinderSmile Community Oral Health Center helping to break the cycle of healthcare inequity in the community.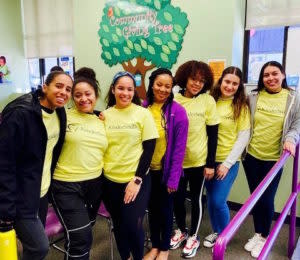 Photo via www.kindersmile.org/trenton