Princeton Pi Day & Einstein Birthday Party
Einstein was born on March 14th – 3.14 – the numeric equivalent of Pi! Every year the town of Princeton celebrates Pi Day by hosting an irrational number of events around Palmer Square. Join in the fun on Saturday, March 9th from 9:00am – 7:30pm and Thursday, March 14th from 10:00am – 7:00pm to commemorate our most beloved Princeton genius!
There will be Pie Eating, Pie Judging, Pie Throwing, Pi Recitation, Pizza Pie and Cupcake Decorating Contests! (Nearly all events are free but purchasing a VIP pass guarantees seating and participation to the main Pi Day Princeton events!)
Einstein Look A Like and Pi Recitation Winners receive $314.15!
Pizza Pie Contest winner receives free pizza for a year!
Cupcake Contest winner gets free cupcakes for a year!
Best Apple Pie professional chef gets bragging rights for a year!
For the non- competitive types, there are Surprise Birthday Parties and Dinky Rides with Einstein, live musical and theatrical performances, a Pi-Rade, a children's violin demonstration, family friendly self guided Grub Crawls, a Pi Day inspired family movie, professionally guided tours of Einstein's neighborhood, live theater performances, biking, running and walking tours. Adults can enjoy self guided Pub Crawls, three live performances, book signings and an "Inventors Only" Cocktail Making Course.
Saturday, March 9th & Thursday, March 14th​
For a full listing of events and information to compete, please visit HERE!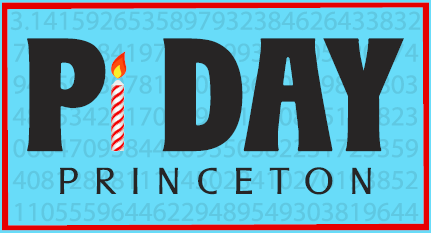 Want to know more about Albert Einstein? Check out a hidden museum in the back of the Landau's store on Nassau Street!