The Holiday Season has arrived! 
Spice up your holiday season with these exciting events in Mercer County. From holiday shopping, amazing Christmas tree displays and photos with Santa, this year just might be the best one yet! Check out our Travel Blog for more holiday ideas such as must-see Tree Lightings, and our Winter Activities in Mercer County for fun ideas for the upcoming months. 
Palmer Square's Annual Christmas Tree Lighting
40 Nassau Street, Princeton, NJ 08542
Date: November 26, 2021
Time: 5:00 PM - 6:00 PM
Kick-off the holiday season with a visit to the Palmer Square Tree and watch all 32,000 lights twinkle atop their giant spruce!
For more information click here.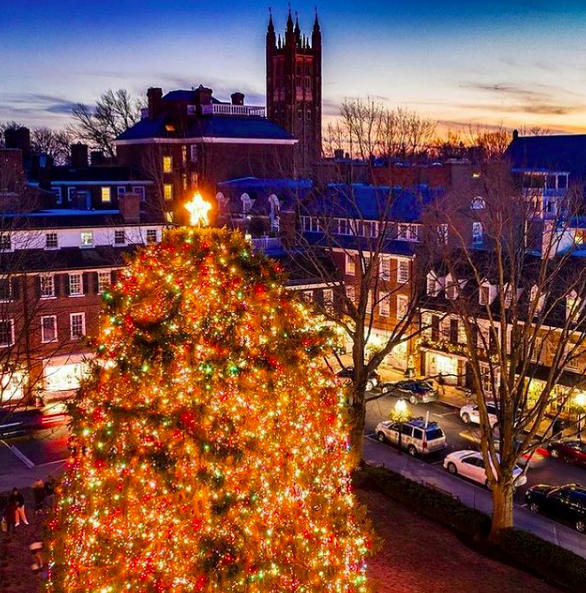 Photo via https://www.visitprinceton.org/event/palmer-squares-annual-tree-lighting-2021/17988/
Palmer Square's Annual Menorah Lighting
Nassau Inn Patio, 40 Nassau Street, Princeton, NJ 08542
Date: Sunday, December 5, 2021
Time: 4:00 - 5:00 PM
Join your friends from The Jewish Center for the Annual Menorah Lighting on Sunday, December 5th here at Palmer Square! It has been a tradition for many years to celebrate Hanukah in Palmer Square and we invite everyone to join us for this ceremonial festivity. There will be great music, and great fun!
View more details on the Menorah Lighting.

Photo via https://www.palmersquare.com/event/annual-menorah-lighting/
Morven Museum Festival of Trees
55 Stockton Street, Princeton, NJ 08540
Date: Open now through January 9th, 2022
Visit Morven for the time-honored holiday exhibition, Festival of Trees. Enjoy the juried collection of ornamental trees and mantels displayed throughout the museum's galleries, sure to put you in the spirit of the season!
Advanced tickets are available for reservation. Visit our ticketing page to learn more.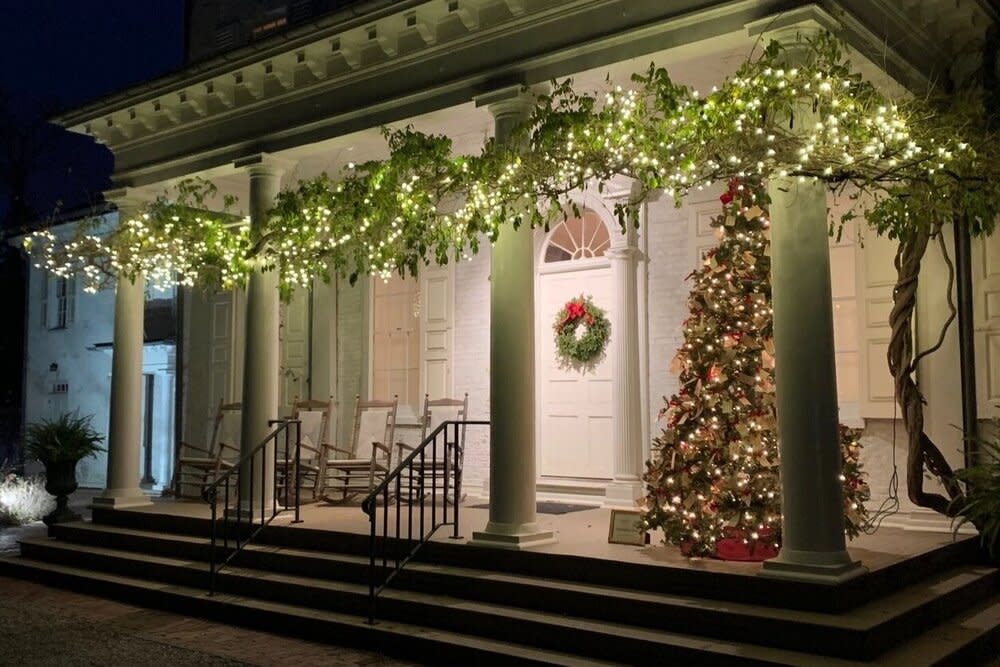 Photo via https://www.morven.org/festivaloftrees21
Palmer Square's Eco-Friendly Outdoor Skating Rink

Dates: November 20, 2021 - February 27, 2022 (Every week on Thursday and Friday 4pm -- 7pm, Saturday and Sunday 12pm--3pm & 4pm--7pm).
*Click here for special hours on holidays and the week between Christmas and New Year's.
$10 cash PER PERSON/ $12 +fees with credit card. Bring your own skates or borrow ours! (skate rental included in ticket price) Tickets sold at the door only! No reservations. ALL skaters/guardians must sign the electronic waiver to be eligible to participate! Please sign in advance for a contactless experience at the rink.
Skating on the Square is BACK! You're invited to make lasting memories and start new traditions this holiday season at Palmer Square's "eco-friendly" outdoor synthetic skating rink! Now booking private parties! All inquiries can be emailed to events@palmersquare.com
Thomas Sweet Chocolate Holiday Village Display
29 Palmer Square West, Princeton, NJ 08542
Date: November 26th-January 3rd
Thomas Sweet Chocolate is proud to welcome their official Holiday Village window display this holiday season! Designed by lighting designer and employee of Thomas Sweet Cameron Filepas, families far and from will be able to indulge in the beauty of this stunning village from November 26th-January 3rd. This is surely something you do not want to miss!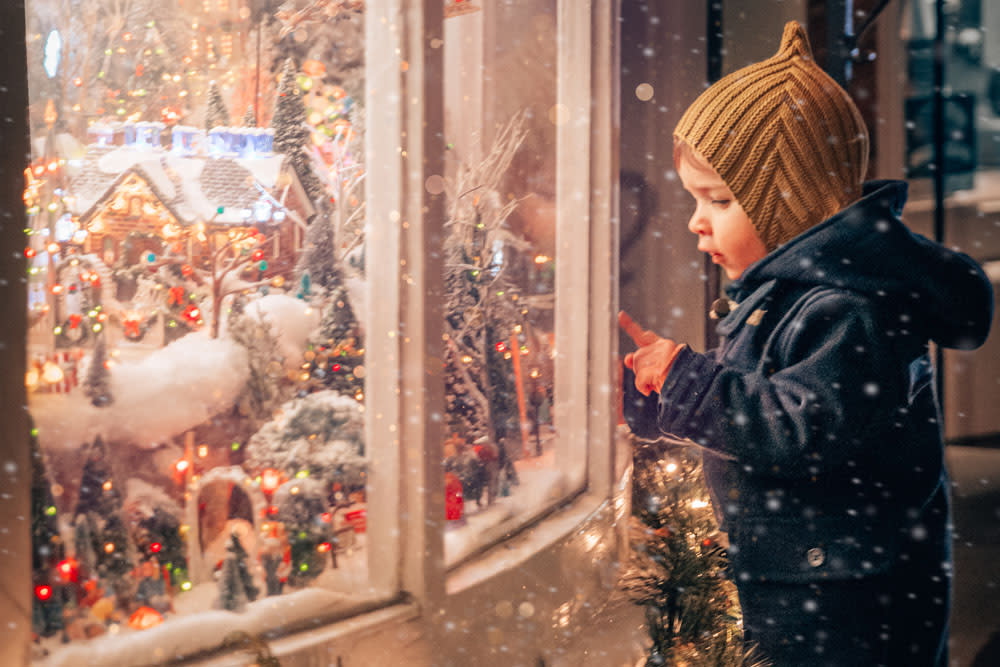 Photo via https://www.palmersquare.com/event/thomas-sweets-holiday-village/
Palmer Square's Weekend Holiday Entertainment
Palmer Square, Princeton, NJ 08542
Date: November 27th through December 18th (Every week on Saturday and Sunday)
Every weekend until December 18th you'll find carolers, musicians and Santa strolling about the Square from 12pm -2pm! Take in the twinkling lights and festive garlands draped over archways and join us in spreading the holiday cheer all season long! Click here to see the schedule of musicians.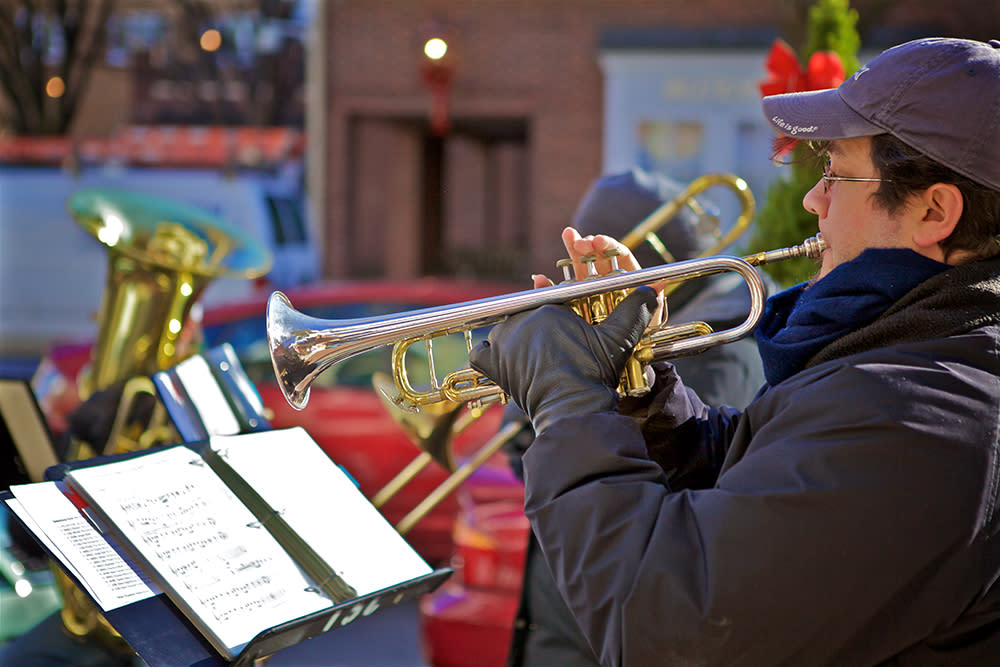 Photo via https://www.palmersquare.com/events/ 
A Christmas Carol at McCarter Theatre Center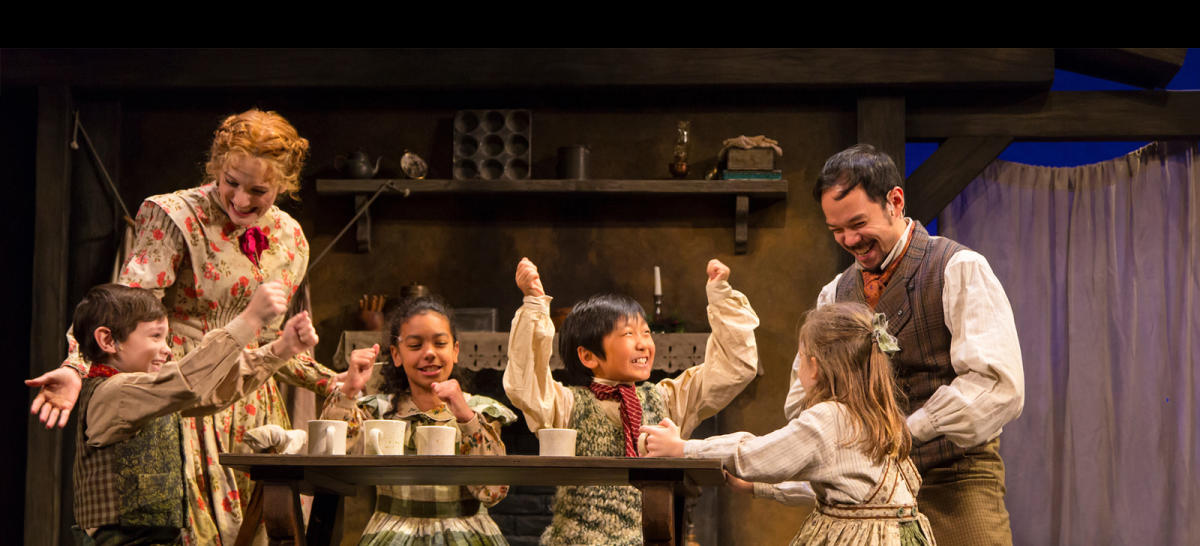 Dates: NOW - December 29, 2021
Follow Ebenezer Scrooge on a magical journey through Christmas past, present, and future and watch as this story comes to life around you! This annual holiday tradition will usher you into the spirit of the season with all the joy, wonder, and generosity that Scrooge himself discovers.
Learn more about our sensory-friendly performance on Friday, December 27 at 2:00pm, a judgement-free environment where all are welcome to enjoy the performance in whatever way makes the experience work for them, designed to serve individuals on the autism spectrum, those with cognitive or developmental disabilities, or other sensory sensitivities. Tickets start at $15. Click here for tickets and information.
Holiday Wine Trail at Crossing Vineyards & Winery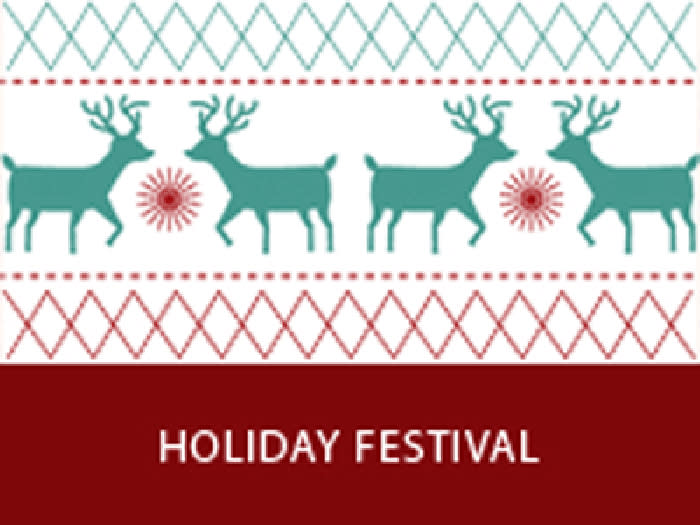 Dates: December 4 2021 - December 5, 2021
Time: 12:00 PM to 6:00 PM
Wine Trail Holiday Festival At Crossing Vineyards & Winery, 1853 Wrightstown Rd, Washington Crossing, PA Saturday and Sunday, December 4 and 5, Noon to 6 pm. Your presents is requested at Crossing Vineyards' festive kickoff to the Christmas season. Enjoy live music and holiday merchandise discounts. Wait… this one will sleigh you… the Big Guy himself will be making an appearance. Snow kidding! Bring your friends. Yule have a ball! No reservations necessary. No cover charge.
See website for details: www.crossingvineyards.com Contact: Tasting Room: 215-493-6500 Email: support@crossingvineyards.com Phone: (215) 493-6500
Kick off the Holiday Season Weekend at Terhune Orchards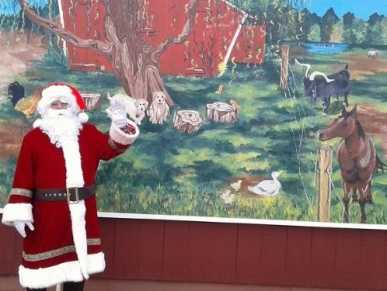 Dates: December 4th & 5th 
Time: 12:00 PM to 5:00 PM
Have a festive time at Terhune Orchards as you make a special family outing to choose the perfect Christmas tree and wreath. Warm up by the fire pits with hot chocolate, s'mores kits, and mulled wine for the grownups. Bring home Decorate Your Own Holiday Cookie Kits for a fun winter's day activity. Visit with Santa 12pm-3pm. Take a family photo or photo of your children at our special Holiday Winter Wonderland display. Let us help you with your holiday shopping. Unique selection of gift baskets, overflowing with Terhune Orchards' own fruit, baked goods, and even wine -- perfect for anyone on your list! Available for store pick-up, local delivery, and shipping nationwide. Order early to arrive in time for Christmas!
Princeton Symphony Orchestra: Holiday POPS!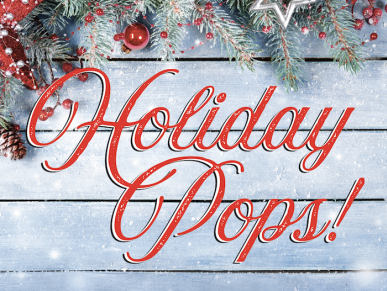 Princeton Symphony Orchestra / McCarter Theatre Center
91 University Place, Princeton, NJ 08540  
Dates: December 14, 2021
Tuesday, December 14 at 7:30 pm – Live Concert—Join the Princeton Symphony Orchestra for this treasured Princeton tradition as the PSO performs festive orchestral favorites and melodies of the season. Rossen Milanov conducts. Matthews Theatre, McCarter Theatre Center, 91 University PL, Princeton, NJ; digital programs, wheelchair accessible, assistive listening devices available. Additional accommodations or services can be arranged with two weeks' notice—contact kkhateri@princetonsymphony.org. Tickets: $20-$50 via princetonsymphony.org or McCarter Box Office at (609) 258-2787. Phone: (609) 258-2787
Patriot's Week 2021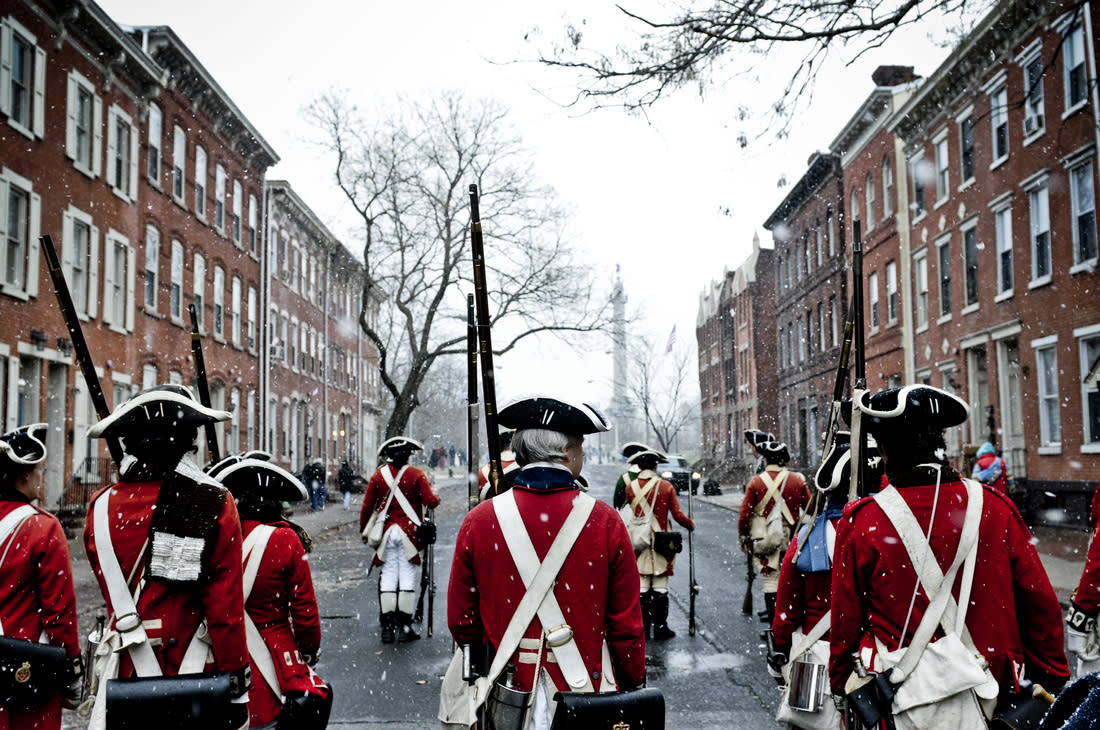 Dates: December 26th - 31st
Each year visitors from all over come to celebrate Patriots Week in Trenton. If you didn't know, Trenton had a unique and pivotal role in the Revolutionary War, specifically during the Battle of Trenton, which was a turning point for Washington and is still worth celebrating today.
If you're already thinking that history is a bit boring, then you'll be pleasantly surprised with the events taking place around Capital City during this celebration. We're talking pub crawls (in buildings and streets that are the same as they were in 1776), cannon firings, colonial balls, kid activities and more. This is also a SIX day event with many virtual and in-person events, so you'll be sure to find plenty of fun. See our highlighted events to attend below: