CURE Insurance Arena
The CURE Insurance Arena is Central New Jersey's largest venue, with space for 10,200 attendees. This guide will help you plan your next visit to the Arena.
Upcoming Events
The CURE Insurance Arena offers a diverse line up of entertainment. There are musical guests, comedians, sporting events, and family-friendly options.
Seating Charts
The arena uses different layouts for each event.  Below are typical event layouts, or you can view their seating charts here to see the exact floor plan that will be used for the event you are interested in attending.
Sporting Event Seating Plan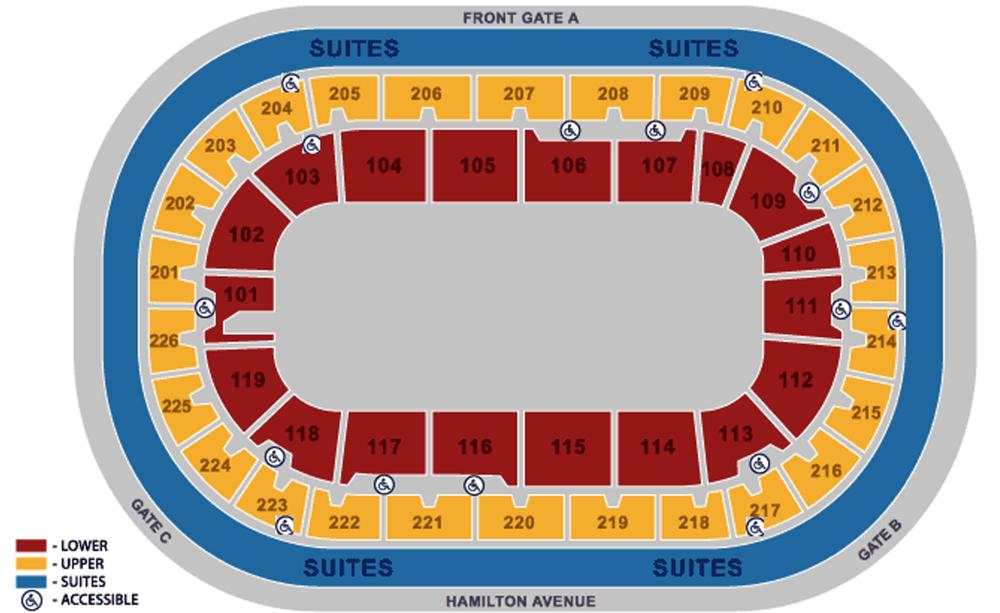 Concert Seating Plan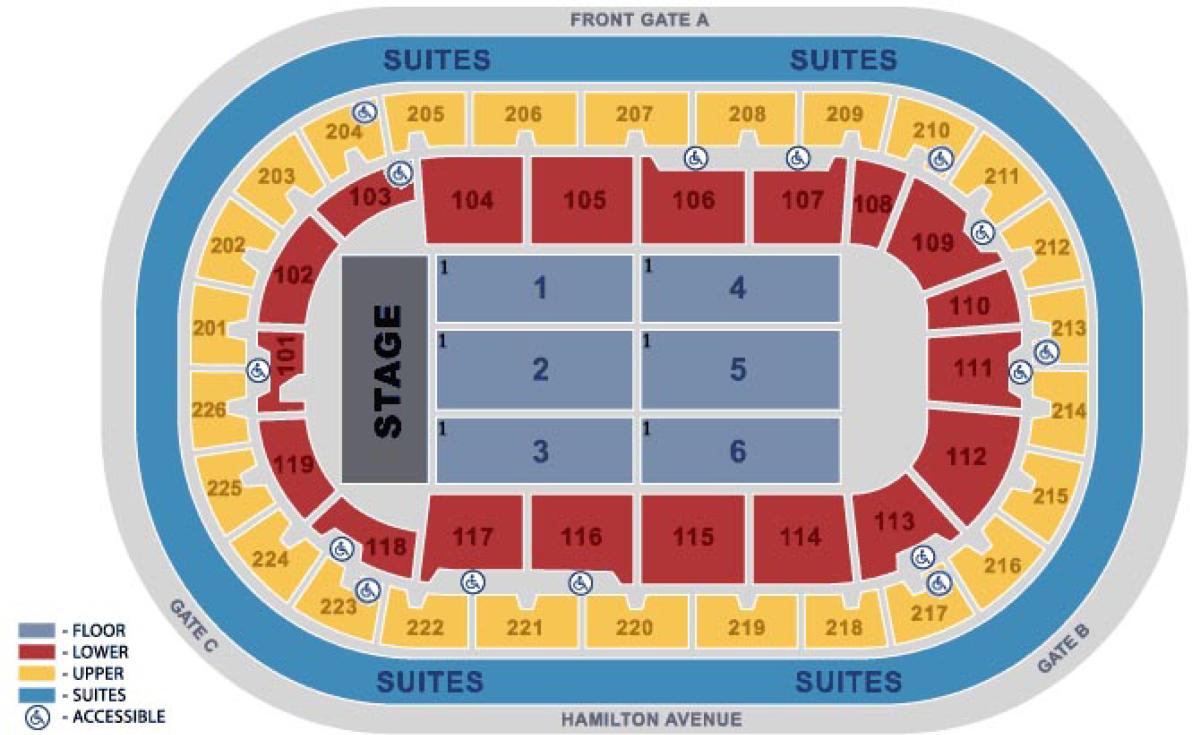 Theatre Seating Plan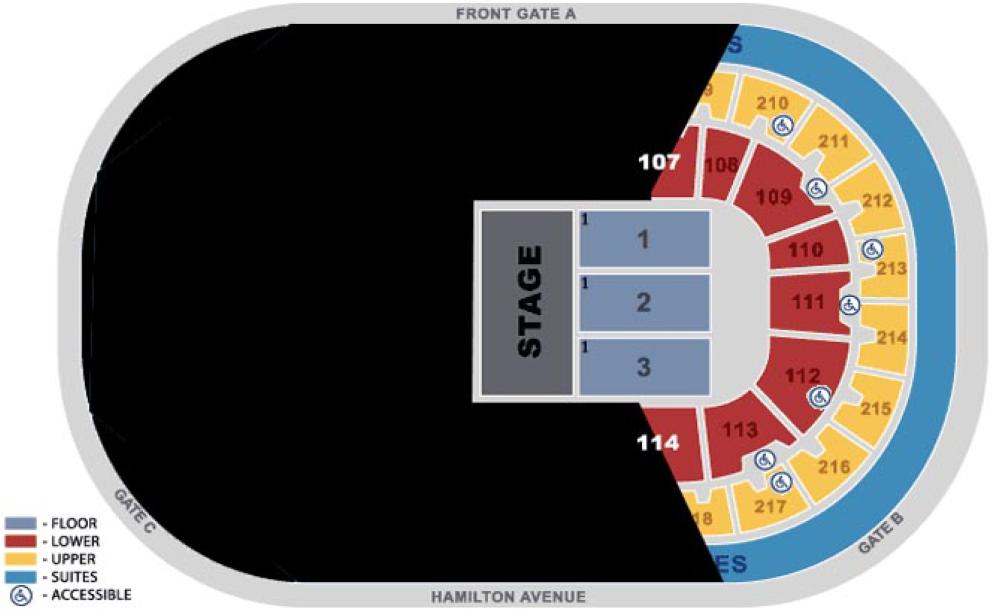 Tickets
Tickets are available online, or in-person at the Box Office.
Box Office Hours:
Monday - Friday: 11:00 AM - 3:00 PM
Saturday & Sunday: Closed, except event days. 
On Event Days: 11:00 AM, or 2 hours before event time if a morning show.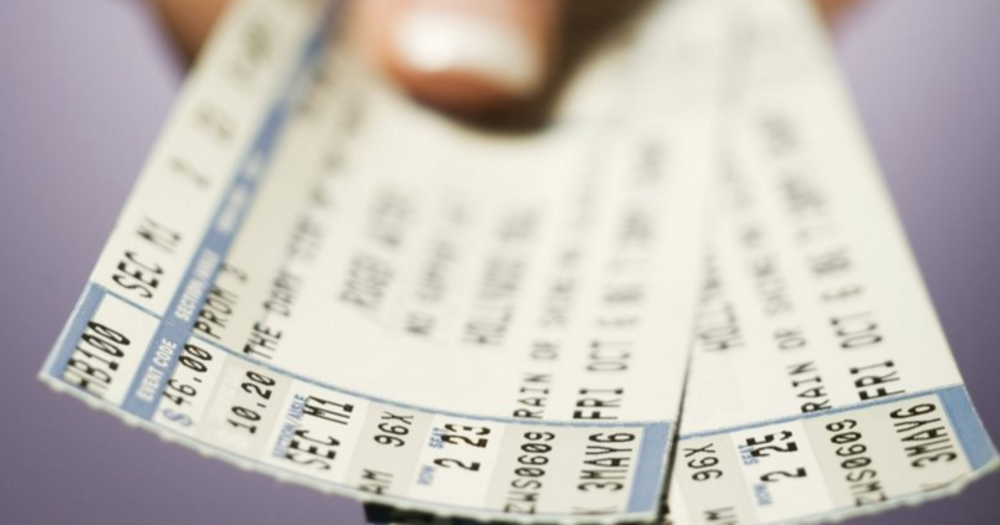 Parking Information
The CURE Insurance Arena is located off of Route 129 on the corner of Hamilton Avenue and South Broad Street in the heart of Trenton, NJ. The venue has eight parking lots that have 3,500 parking spaces within a short, safe walking distance of the Arena. Cost of parking varies depending on the event.
Parking lots open two hours before the event's scheduled time.  No consumption of alcohol is allowed in the Arena parking lots.
Find more information about parking and directions.
A map of the parking lots is below, as well as information about street entrances.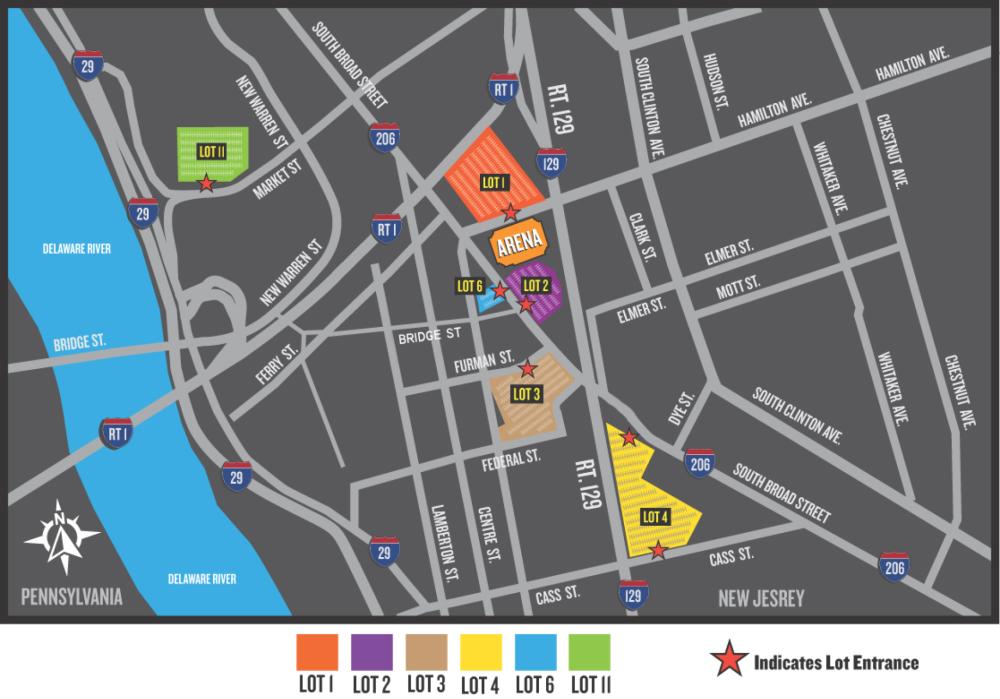 Parking Lot 1 – Entrance on Hamilton Ave.
Parking Lot 2 – Entrance on South Broad St.
Parking Lot 4 – Entrance on South Broad St.
Parking Lot 6 - Entrance on South Broad St.
Parking Lot 3 - Entrance on Furman St.
Parking Lot 4 - Entrances on Cass St. and South Broad St.
Parking Lot 11 - Entrance on Market St.
Public Transportation Information
Take NJ TRANSIT's River Line to the Hamilton Avenue Station and cross Route 129, CURE Insurance Arena is located a short distance from the train station.
You can also visit www.njtransit.com or call 973-275-5555 for more information.

For any additional questions or concerns, you can always check the FAQ page for the CURE Arena.
Did we miss something?  Let us know here!
Need more things to do in the Trenton Mercer region?  Check out our blog for great tips, or take a look at our full list of events.