You get a true feel of the atmosphere of Mercer during Winter because during this time of year you can fully immerse yourself in the culture and history of the county with the weather offering a calmer climate. We consider this season to be the best for exploring and we welcome you to truly see the towns we love. Below are our best spots for digging deep into Mercer.
WHERE TO STAY
10 Palmer Square, Princeton
Stay in the heart of Princeton at the Nassau Inn! Nassau Inn has the perfect mixture of contemporary sophistication and timeless elegance. It's a great escape with the accessibility of Princeton's famous Palmer Square.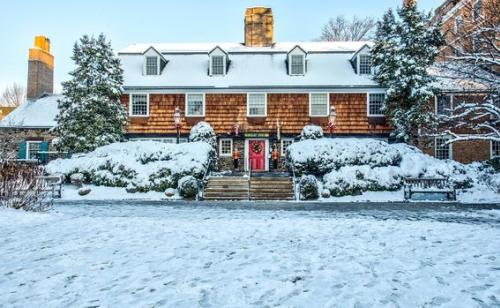 Photo via kayak.com