Getting bummed thinking you won't be able to celebrate Valentine's Day? Well friends, that is simply not true. While there are endless top restaurants in the Mercer area that can deliver to your home or offer a safe indoor dining experience, along with wineries, ice skating and homemade chocolates, spa experiences…wait, that is exactly why we can still celebrate.
We put our top picks for romancing in the area below, and added some additional blog posts at the bottom for even more ideas. Have a happy and safe Valentine's Day Mercer!
Igloo for Two
Yankee Doodle Tap Room
10 Palmer Square, Princeton, NJ
Cozy up inside one of the heated igloos at Yankee Doodle Tap Room, where you can savor a signature cocktail, one of their 19 world beers on tap or one of their Princeton burgers and apps while overlooking the ice rink. Each igloo is heated and can seat up to four, making it the perfect spot for a double date.
COVID-19 Note: Igloos are disinfected between every reservation with a sanitization sprayer and aired out for 15 minutes before being seated again.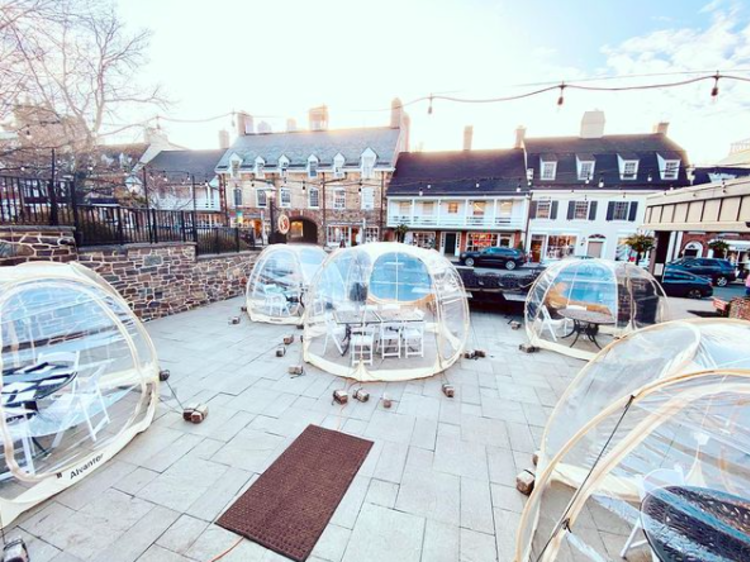 Photo via https://www.instagram.com/yankeedoodletaproom/
Spa Session
Spa at Forrestal
100 College Road East, Princeton, NJ
It's 2021 - we could all use a trip to the spa. Why not bring your significant other or your friends, and make it a day? Stop by for full body massages, like their heated stone massage and their signature destress massage. They also offer treatments and nail services, all by appointment only.
COVID-19 Note: Additional sanitization and cleanup have been added between treatments, along with reducing the number of clients seen in one day. Face masks must be worn at all times.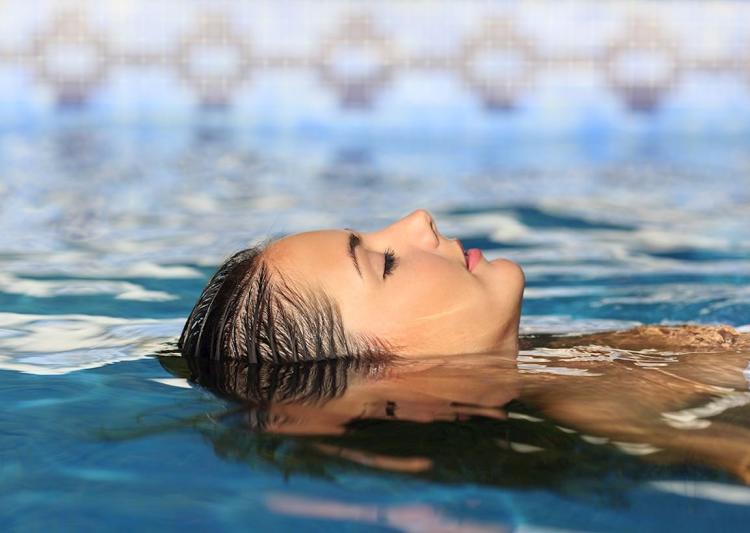 Photo via www.forrestalspa.com
Chocolate is for Lovers
Thomas Sweet Chocolate
29 Palmer Square W, Princeton, NJ
Hand-crafted and freshly made chocolate made right in the store with options you can't find elsewhere. Might we suggest the chocolate-covered strawberries, or if you'd like to spice it up, their chili mango fruit slices dipped in dark chocolate.
If you're looking for ice cream, head to their ice cream location around the corner at 183 Nassau Street with homemade, blend-in options that will make you fall in love.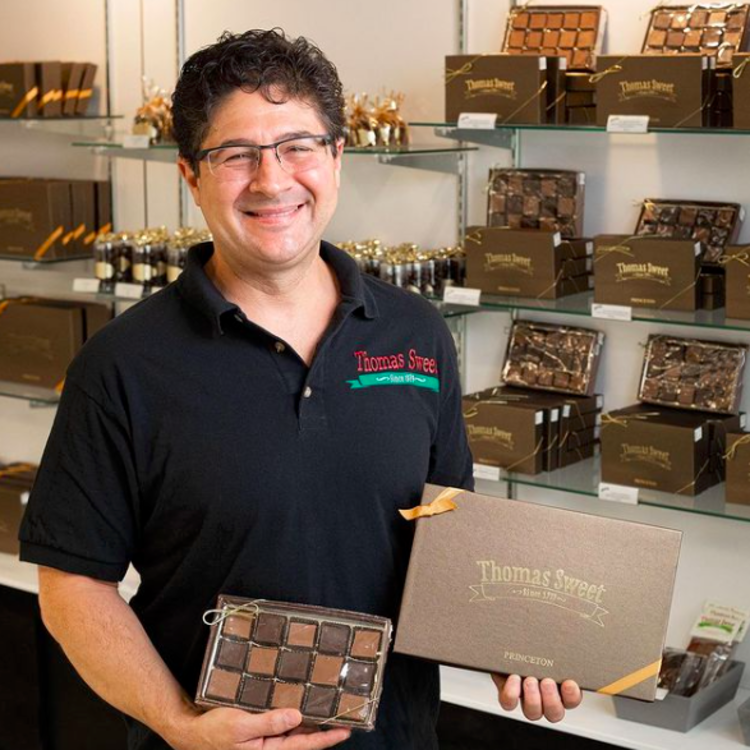 Photo via https://www.instagram.com/palmersquare/
Romantic Getaway
The Peacock Inn
20 Bayard Inn, Princeton, NJ
If you're looking to get out of the house for a bit, go for The Peacock Inn, which is offering a special romantic Valentine's menu for dinner at their excellent new restaurant, The Perch, along with their luxurious afternoon tea.
Feel free to spend the night in their top rated rooms with heated bathroom floors, rain shower, high-end mattress and free breakfast that you can enjoy in bed. It'll be the romantic getaway you needed all last year.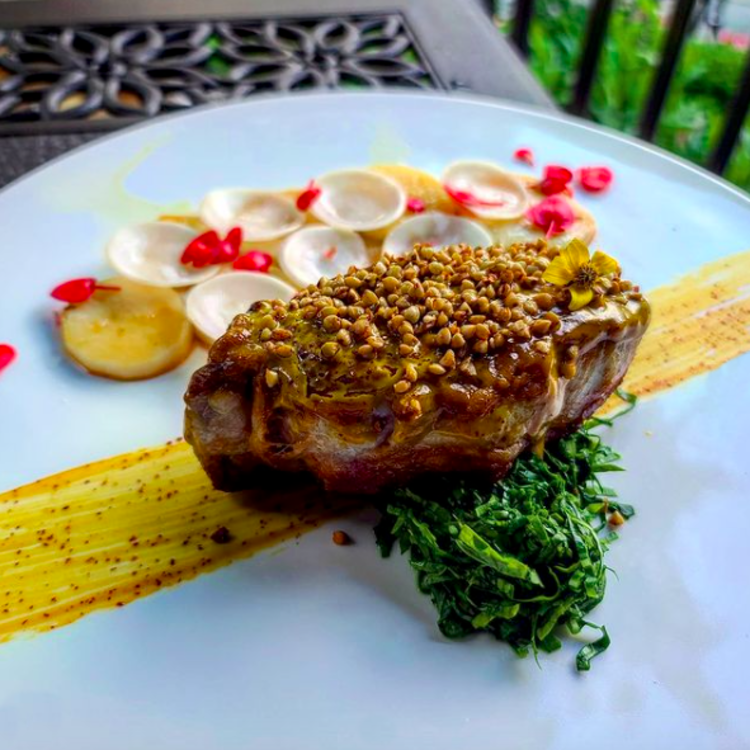 Photo via https://www.instagram.com/rgsoundf/
Get Your Wine On
Hopewell Valley Vineyards
46 Yard Road, Pennington, NJ
Live music every Friday, Saturday & Sunday, which pairs nicely with their award-winning wines and brick oven pizza. A great Galentine day with the ladies, or anyone who enjoys a nice glass of pinot. Or take a bottle-to-go so you can enjoy it in the comfort of your own home.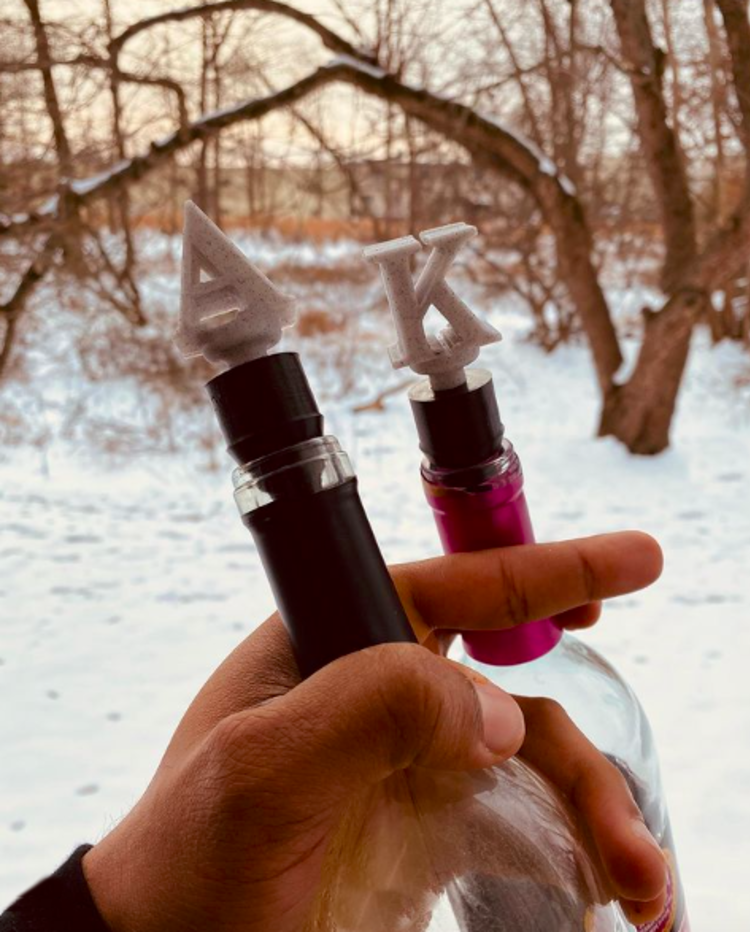 Photo via https://www.instagram.com/chipsandramen/