You get a true feel of the atmosphere of Mercer during winter since at this time you can fully immerse yourself in the culture and history of the county with the weather offering a calmer climate. We consider this season best for exploring and welcome you to truly see the towns we love. Below are our best spots for digging deep into Mercer.
WHERE TO STAY
Nassau Inn
10 Palmer Square, Princeton
https://www.visitprinceton.org/listing/nassau-inn/2520/
If you want to immerse yourself in the history of Princeton, stay at the Nassau Inn. Modern sophistication with amenities aplenty. And you simply can't beat the view.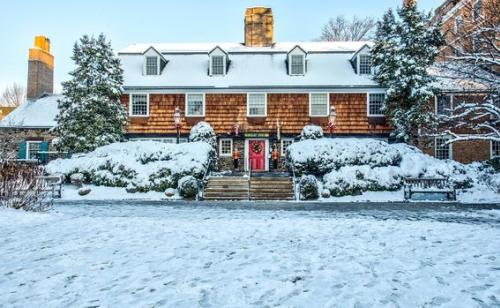 Photo via kayak.com
ENTERTAINMENT
Hopewell Theater
5 S Greenwood Avenue, Hopewell
https://www.visitprinceton.org/listing/hopewell-theater/7159/
An intimate and newly renovated theater offering outstanding events. There's no bad seat in the house, and they're selective in order to offer the best movies, performers, comedians, live music and children shows in the area.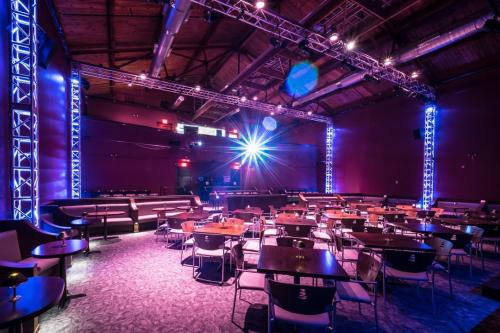 Photo via HopewellTheater.com
McCarter Theatre Center
91 University Place, Princeton
https://www.visitprinceton.org/listing/mccarter-theatre-center/4459/
"Incredible performance." "No dry eyes in the audience." "Like a Broadway show in Princeton." "Excellent performances. It was so awesome being here. I loved it so much." You can't find a bad review of this place…for good reason. Tony Award winning and featuring over 200 productions a year. You'll make McCarter an annual tradition after coming just once.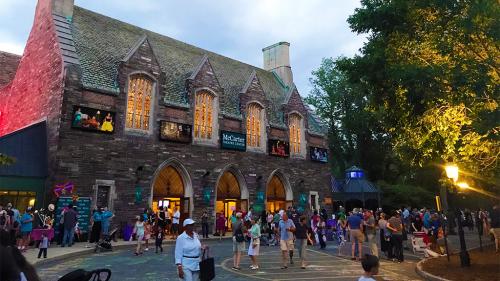 Photo via McCarterTheater.org
CURE Insurance Arena
81 Hamilton Avenue, Trenton
https://www.visitprinceton.org/cure-insurance-arena/
Catch top sporting events, family-friendly events like Cirque du Soleil or international music sensations. Large venue without being so big you can't see from the back seats. If you're looking for a bigger outing, this is a top one for us.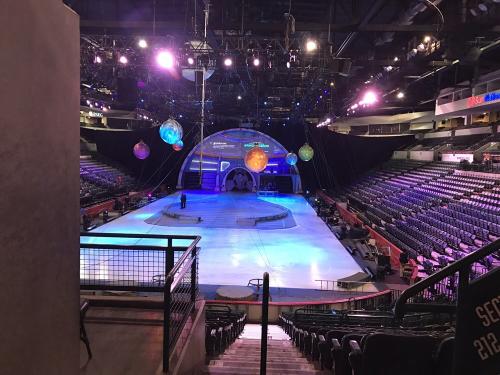 Photo via yelp.com
BEER & WINE
Triumph Brewing Company
138 Nassau Street, Princeton
https://www.visitprinceton.org/listing/triumph-brewing-company/3616/
Triumph has live music (but only loud enough so you can still enjoy your dinner), one of a kind beer and cocktails selections and exquisite, top-notch food. Prefer a harvest panzanella salad? They got that. Thinking more nachos and wings? They got that too. You can even take a tour of their brewery. This one you can't go wrong with.
Hopewell Valley Vineyards
46 Yard Road, Pennington
https://www.visitprinceton.org/listing/hopewell-valley-vineyards-llc/5788/
A local gem in Mercer. Blending Old World flair with New World style. They have weekly music events along with winery tours and tastings. Not to mention Sangria Making, brunches, and much more. Check out their upcoming Valentine's Brunch to celebrate love at the vineyard!
COFFEE
Small World Coffee
14 Witherspoon Street, Princeton
https://www.visitprinceton.org/listing/small-world-coffee/6110/
Need an afternoon jolt? This is our go-to for a good one, along with a good vibe. Lots of seating both indoors and outdoors so you can find a spot to be alone or sit with a group of friends. Trendy, but high quality drinks and quick bites to get you back to the office on time.
UPSCALE FINE DINING
Rat's Restaurant
French Restaurant
16 Fairgrounds Road
Hamilton Township, NJ 08619
https://www.visitprinceton.org/listing/rats-restaurant-at-grounds-for-sculpture/6732/
If you love some good ambiance visit Rat's Restaurant. Located at Grounds for Sculpture, which features impressionist-inspired sculptures and gardens that bring a Claude Monet-styled atmosphere. Even without the scenery, their superb country French cuisine is raved about for a reason. Open for brunch, lunch and dinner.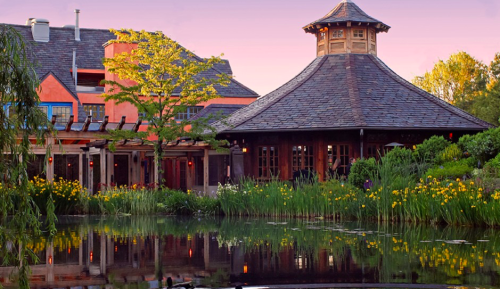 Photo via ratsrestaurant.com
Brick Farm Tavern
Farm-to-Table
130 Hopewell Rocky Hill Road
https://www.visitprinceton.org/listing/brick-farm-tavern/7129/
A true farm-to-table experience with the well-being of their animals being the top priority. The food is also a piece of art, not only in looks but in taste. Exquisite and full of flavor. You'll also want to visit their distillery.
Blue Point Grill
Seafood Restaurant
258 Nassau Street, Princeton
https://www.visitprinceton.org/listing/blue-point-grill/6581/
You'll often find the best seafood near the sea, but this one is an exception. This highly Zagat-rated restaurant features impeccably fresh seafood with a daily changing menu reflecting their latest catches. Famous for the area's best oyster selection and a must for those who enjoy seafood during the summer months. Serves dinner only and it's BYOB.
Mediterra
Mediterranean
29 Hulfish St, Princeton
https://www.visitprinceton.org/listing/mediterra/6772/
These guys tap into the extraordinary cuisine of nearly 2 dozen cultures surrounding the Mediterranean, with an extra emphasis on Italian and Spanish, and pair it all with locally sourced ingredients. A sure treat and escape from the ordinary.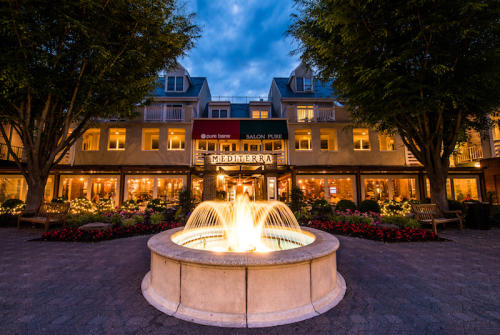 Photo via palmersquare.com
CASUAL EATING AND DRINKING
Chambers Walk Cafe & Catering
Cafe
2667 Main Street
Lawrenceville, NJ 08648
Flavorful American cuisine using fresh local and organic ingredients. Winner of the 2018 Diners' Choice Award Restaurant for its exceptional dishes. The restaurant overlooks downtown Lawrenceville and offers outdoor dining during the spring and summer months. Open for lunch daily and dinner Tuesday - Saturday. BYOB.
Olives 
Greek & American Cafe
22 Witherspoon Street
Princeton, NJ 08542
https://www.visitprinceton.org/listing/olives-catering/6028/
Good food... always. Olives is a family owned and operated business in downtown Princeton. Offering fresh & fast breakfast, lunch and dinner & catering with a variety of baked goods - muffins, Danish, cookies, breakfast breads & cakes, fresh salads, sandwiches, and homemade soups. 
Teresa Caffe
Italian Caffe
23 Palmer Square E
Princeton, NJ 08542
https://www.visitprinceton.org/listing/teresa-caffe/7061/
Who doesn't love Italian food? Excellent cuisine using only the finest ingredients from its own farm and local sources. This option will never disappoint and offers exceptional selections for vegetarians. Open for brunch, lunch and dinner. Outdoor dining available.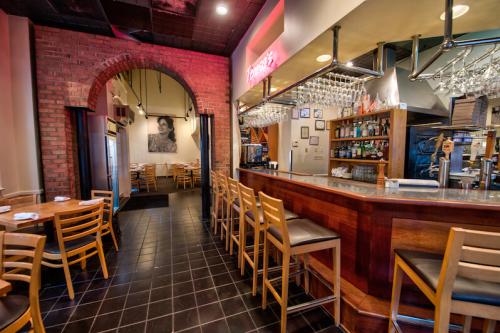 Princeton University
Last but not least we have Princeton University. There are lots to see and take in here. So much so that we dedicated an entire article to it: 
See our Insider Guide to Princeton University here.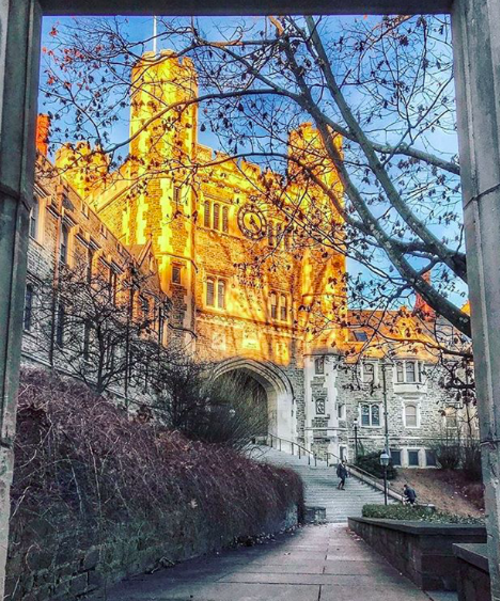 Check out our guide to make the most of those snow days!