Our favorite thing about summer? Enjoying that beautiful weather. So we rounded up the restaurants that let you indulge in the summer sunshine, sunsets and sensational eats the best. Ready for some amazing R&R? We've got casual eateries all the way to fine dining!
258 Nassau St
Impeccably fresh seafood and shellfish on their new glass-enclosed rooftop? Simply the best! Have an ambivalent diner? The glass enclosure offers great views, along with sliding doors and a roof overhead to help with harsher climates.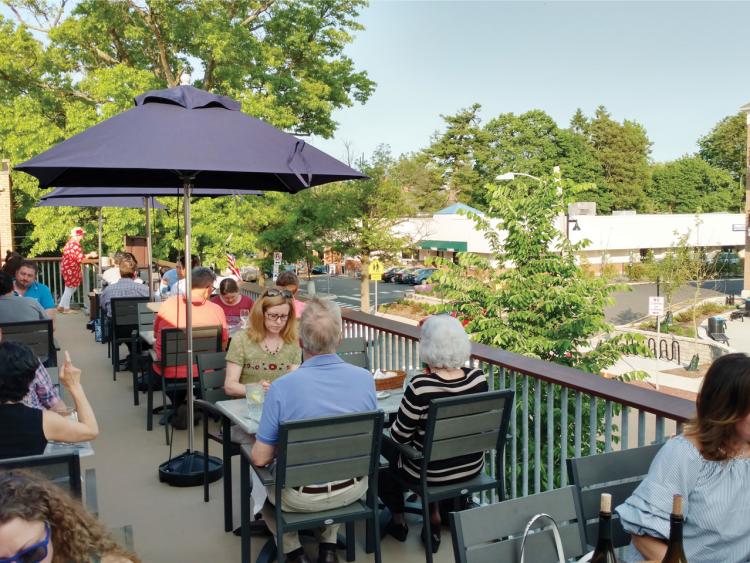 29 Hulfish St
These guys tap into the extraordinary cuisine of nearly 2 dozen cultures surrounding the Mediterranean, with an extra emphasis on Italian and Spanish, and pair it all with locally sourced ingredients. A sure treat and escape from the ordinary.
154 Nassau St
Brunch anyone? Time to enjoy those pancakes al fresco on their tables set outside complete with faux grass carpet. And PJ's ride range of breakfast and lunch items will keep you happy all summer long.
23 Palmer Square E
Incredible Italian fare tastes even better under Teresa's overhang outside their building. There are also a few tables that are in full sunshine for those really beautiful days.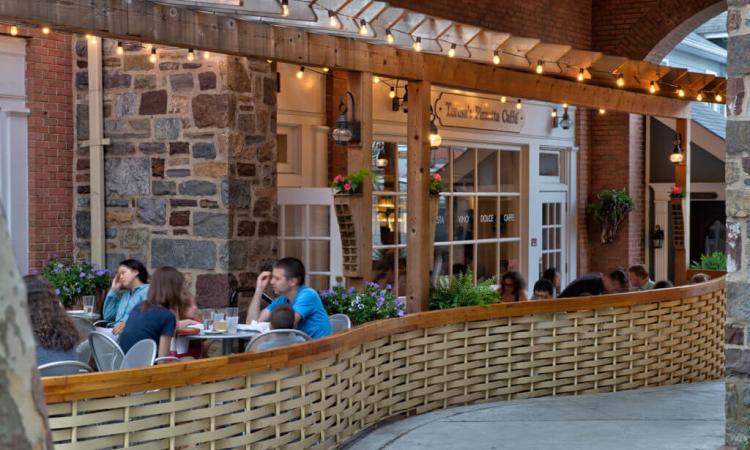 57 Witherspoon St
A place to see and be seen. An upscale, classic American steakhouse with outdoor dining that allows alcohol. In cooler months they have portable heaters by the tables that allow you to enjoy dining al fresco well into fall.
Yankee Doodle Tap Room (pictured in cover photo)
10 Palmer Square E
The Tap Room is most known for its award winning Princetonian Burger, 22 beers on tap and photos of some of Princeton University's most distinguished alumni. They have their own hostess stand outside so there's no need to go inside if you're looking to stay in the fresh air. The tables are shaded by umbrellas and are also located next to Lindt Chocolate… if you're into that sort of thing.
Nomad Pizza
301 N Harrison St
Great pizza + a great atmosphere. Nomad has seating outside that can be enclosed in bad weather and opened when the sun comes out. If you're looking to walk around a little, it's located in Princeton Shopping Center so you can always work off that extra dessert. Because trust us, you'll want the dessert too.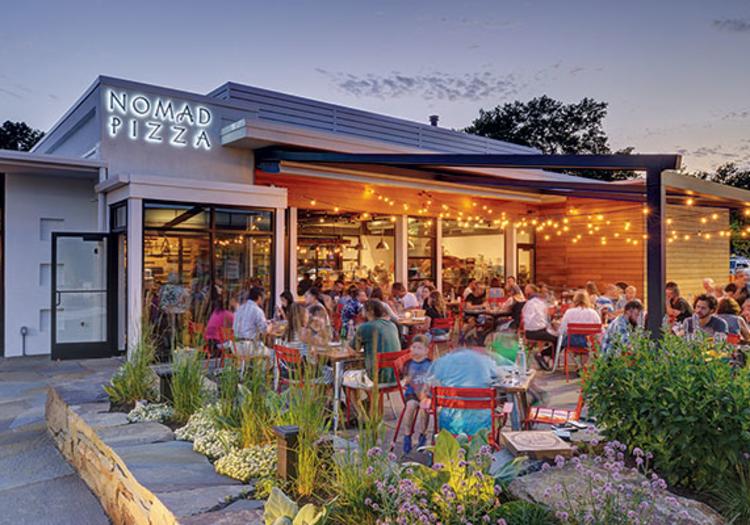 Cafe Vienna
200 Nassau St
A favorite European-style eatery for breakfast, lunch or coffee and dessert. Unique, delicious and a variety of delectable offerings that can all be enjoyed in NJ's fresh air.
Princeton Parklet
Located in front of Small World Coffee
14 Witherspoon St
Yes, the parklet is back! And it's located in front of Small World Coffee. Haven't heard of it? It's an "public installation built to transform curbside parking spaces into beautiful, lively spaces for the community to enjoy." The parklet has 5 rooms: a bike room, reading room, game room, engine room and sun room. You're welcome to eat and enjoy life in any of these rooms.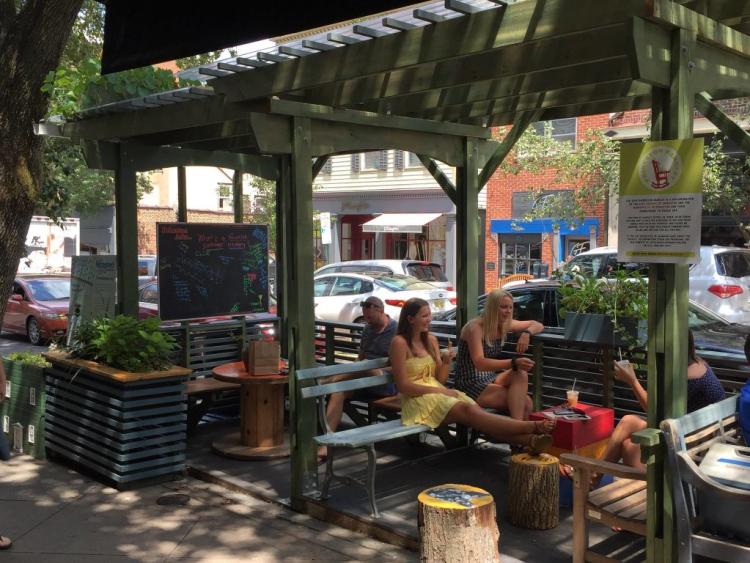 All these delicious entrees deserve to be topped off with something sweet. See the top desserts you need to try in Mercer here. It's a must-do for summer!